WARM HARVEST BRUSSELS SPROUTS SALAD
Tuna poke nachos with @cookwithdanaa
Makes: 4 servings
Prep time: 5 minutes
Cooking time: 15 minutes
Total time: 20 minutes
Recipe Note: Gluten Free, Vegetarian Friendly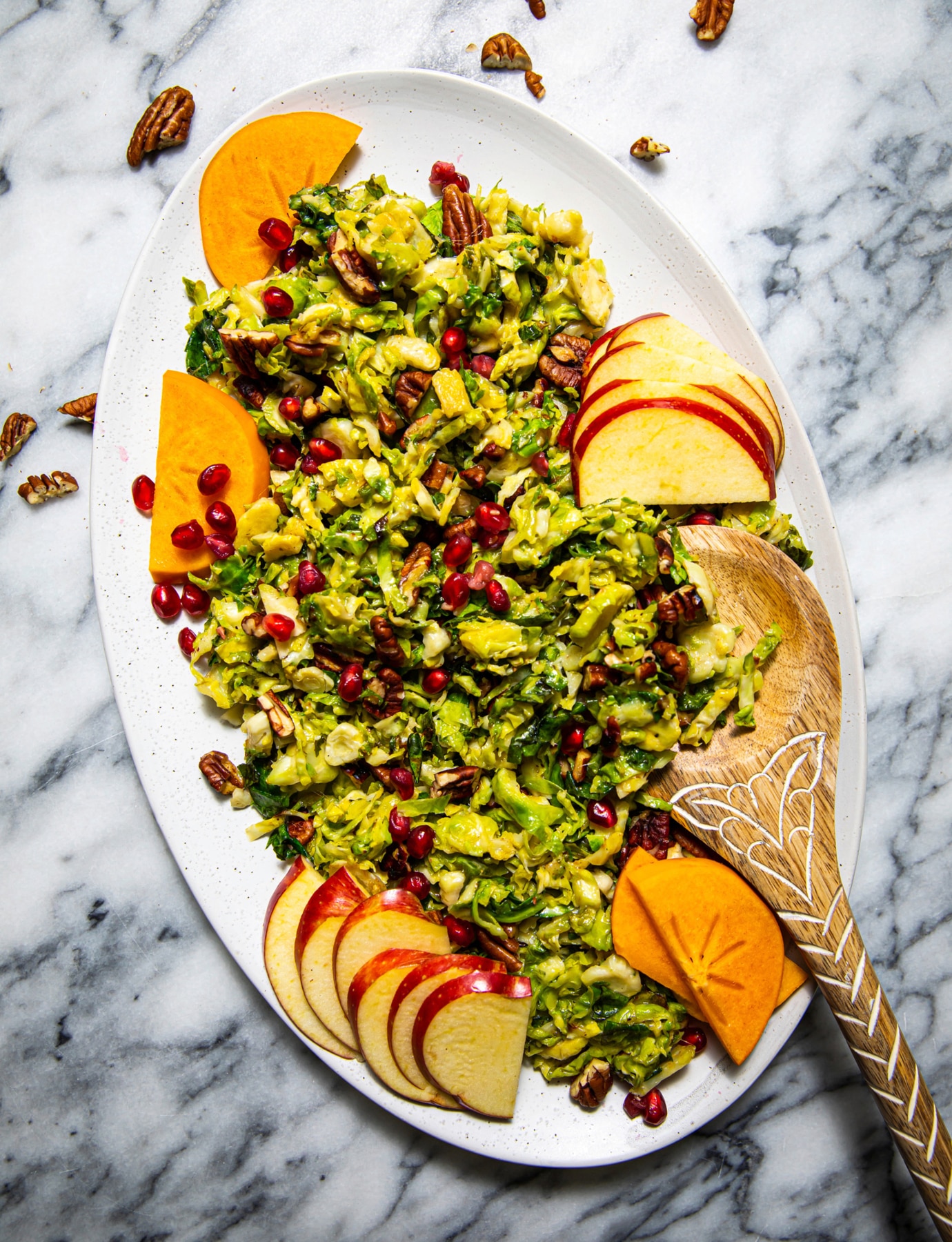 Ingredients:

½ cup pecans, roughly chopped
1 tablespoon olive oil
16 ounces brussels sprouts, washed, stems removed, and shredded/chopped
2 tablespoons Sir Kensington's Classic Ranch
1 tablespoon Sir Kensington's Organic Mayo
½ cup shredded parmesan cheese
salt/pepper, to taste
1 tablespoon pomegranate arils
½ cup sliced gala apples
½ cup sliced persimmon, optional

Instructions:
In a dry skillet over medium heat, add in pecans and stir around in skillet until lightly toasted and fragrant, about 4-5 minutes. Then remove pecans from the skillet and set aside on a plate.
Drizzle olive oil into the skillet and let oil warm up.
Once oil is warmed, add brussels sprouts into the skillet and stir together to saute the brussels sprouts until lightly crisp, about 3-5 minutes.
Turn the heat down to the lowest setting and stir in ranch and mayonnaise, stirring well to fully combine. Then sprinkle in parmesan cheese and remove from heat. Continue stirring the salad until the cheese has melted through completely. Taste salad and season with salt/pepper, if desired.
Stir in toasted pecans and garnish salad with pomegranate arils, and apple/persimmon slices, Serve brussels sprouts salad warm.