Tuna poke nachos with @cookwithdanaa
Makes: 8 servings (one 10-inch frittata)
Prep time: 10 minutes
Cook time: 35 minutes
Total time: 45 minutes
Recipe note: Keto Friendly, Paleo Friendly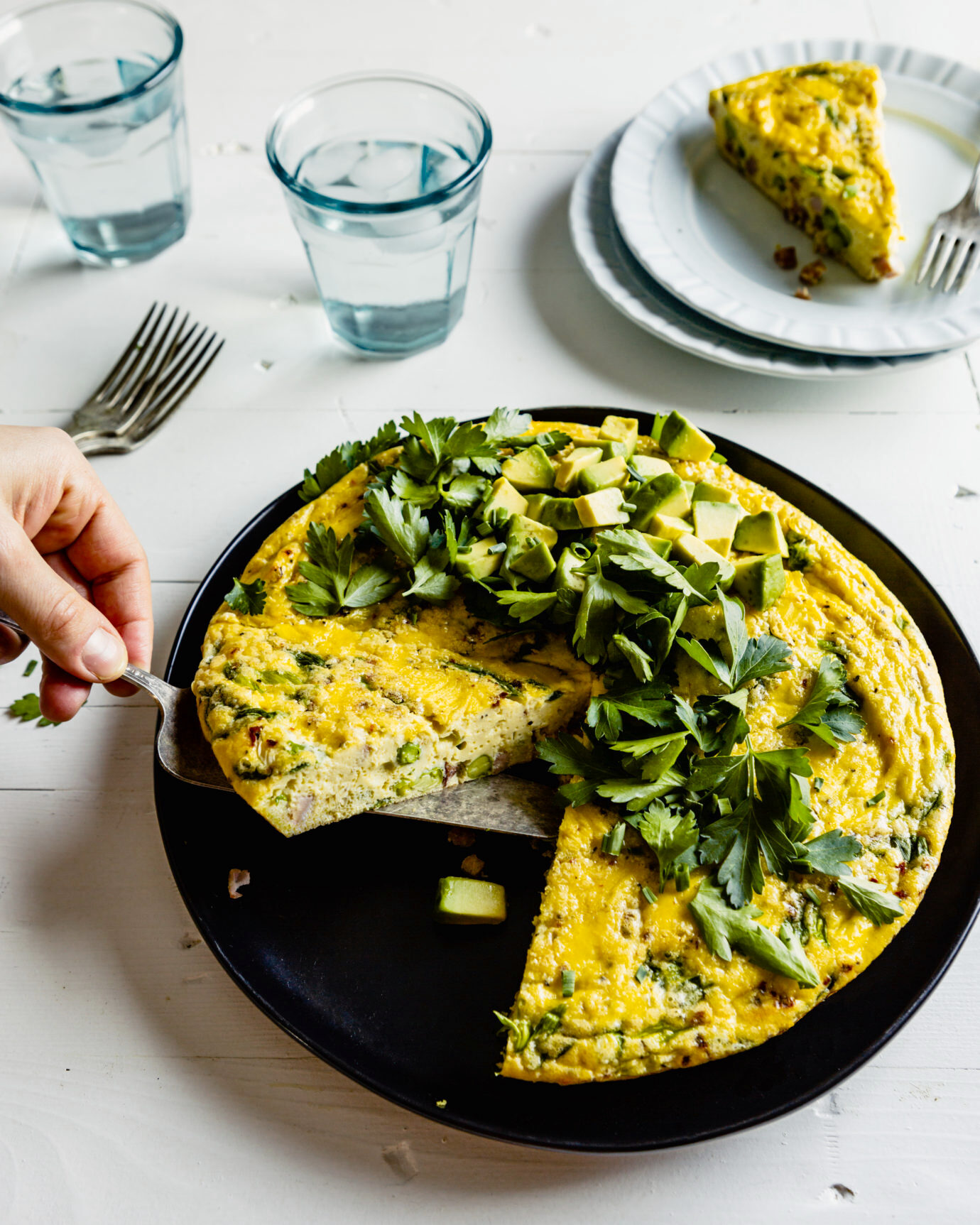 Ingredients:

12 large eggs
½ cup unsweetened unflavored almond milk
¼ cup Sir Kensington's Avocado Oil Mayonnaise
1 teaspoon Sir Kensington's Dijon mustard
1 teaspoon kosher salt
½ teaspoon ground black pepper
¼ teaspoon red pepper flakes
1 tablespoon olive oil
1½ cups finely diced ham steak (8 ounces)
1 cup frozen peas
¾ cup sliced scallions
1 teaspoons minced fresh garlic
1 avocado, diced
½ cup chopped parsley
2 tablespoons sliced chives

Instructions:

Heat oven to 350°F with the rack set in the middle position.
In a large bowl whisk together eggs, milk, mayonnaise, Dijon, salt, black pepper, and red pepper flakes.
Heat oil in a 10-inch ovenproof nonstick skillet over medium-high. Add ham, and cook 6 minutes until it starts to brown. Reduce heat to medium; add peas and scallions and cook 1 minute.
Reduce heat to low and stir in garlic, cook 1 minute; transfer vegetables to egg mixture.
Wipe out skillet then coat with nonstick spray. Set skillet over medium-high heat, add egg and vegetable mixture; cook, stirring constantly, until egg mixture begins to set, 1 minute.
Transfer skillet to oven and bake until center of frittata is set, 20–23 minutes; remove from oven and let rest 8–10 minutes.
Run a rubber spatula around edges of frittata to loosen. Place a large plate, serving side down, over skillet and flip to invert frittata. To serve, place serving plate on top of inverted frittata and flip again so that the top is right side up. Arrange avocado, parsley and chives over top.