Tuna poke nachos with @cookwithdanaa
Makes 2 cups
Prep time: 5 minutes
Cook time: 5 minutes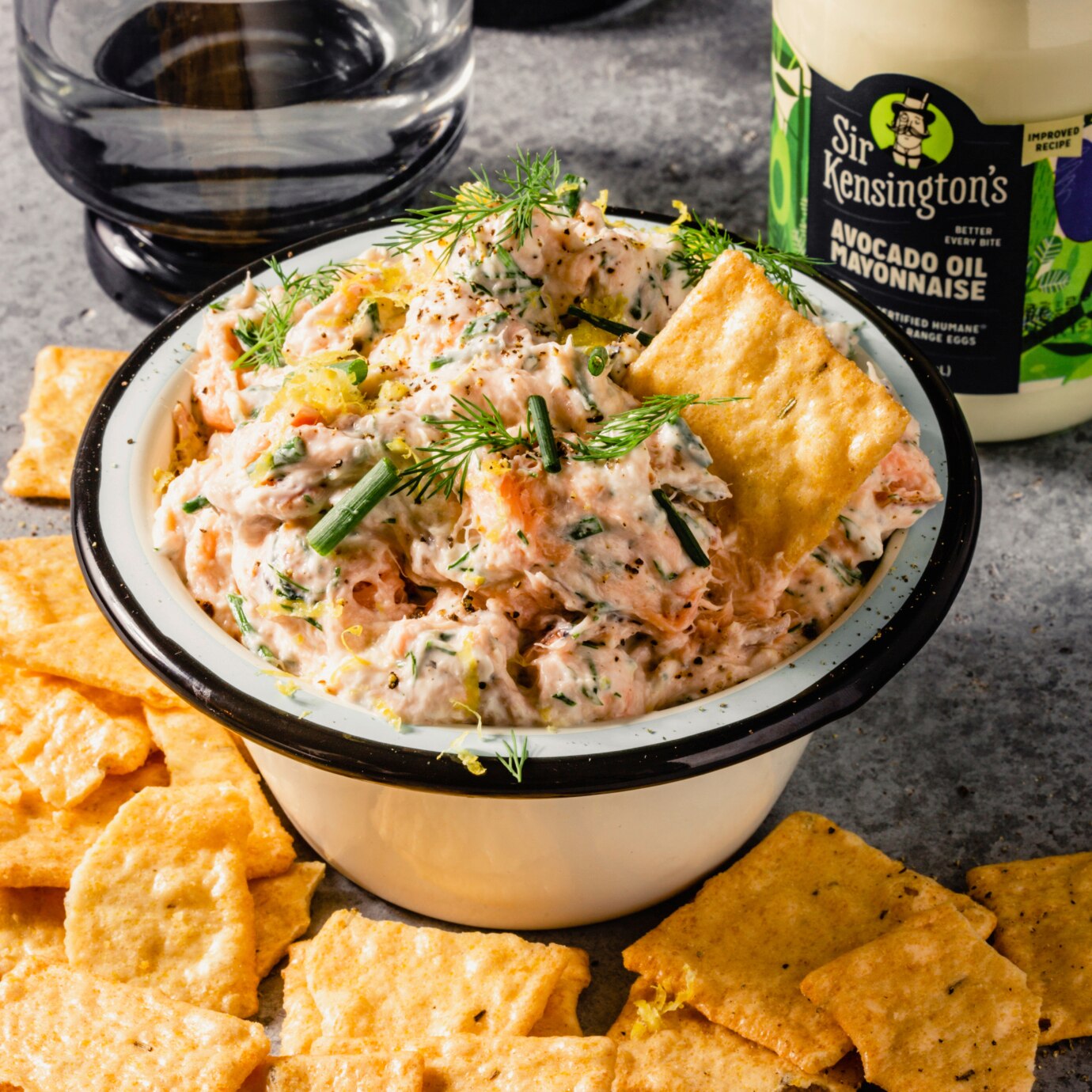 Ingredients:

⅓ cup whole milk Greek yogurt
¼ cup Sir Kensington's Avocado Oil Mayonnaise
1 teaspoon grated lemon zest + more for serving
8 ounces smoked salmon, skin and bones removed, torn into large chunks
2 tablespoons chopped chives + more for serving
2 tablespoons chopped fresh dill + more for serving
Kosher salt and cracked black pepper

Instructions:

In a medium bowl, stir together Greek yogurt, avocado oil mayo and lemon zest. Fold in salmon, chives and dill; season with salt and pepper to taste. If you prefer smaller pieces of salmon, keep folding the mixture until the salmon breaks down into the dip.

Transfer dip to a serving dish and sprinkle additional lemon zest, chives and dill over top.