CHILE LIME SALMON WITH MANGO SALSA
Tuna poke nachos with @cookwithdanaa
Makes: 4 servings
Prep time: 20 minutes
Cook time: 20 minutes
Total time: 40 minutes
Recipe Note: Gluten Free, Dairy Free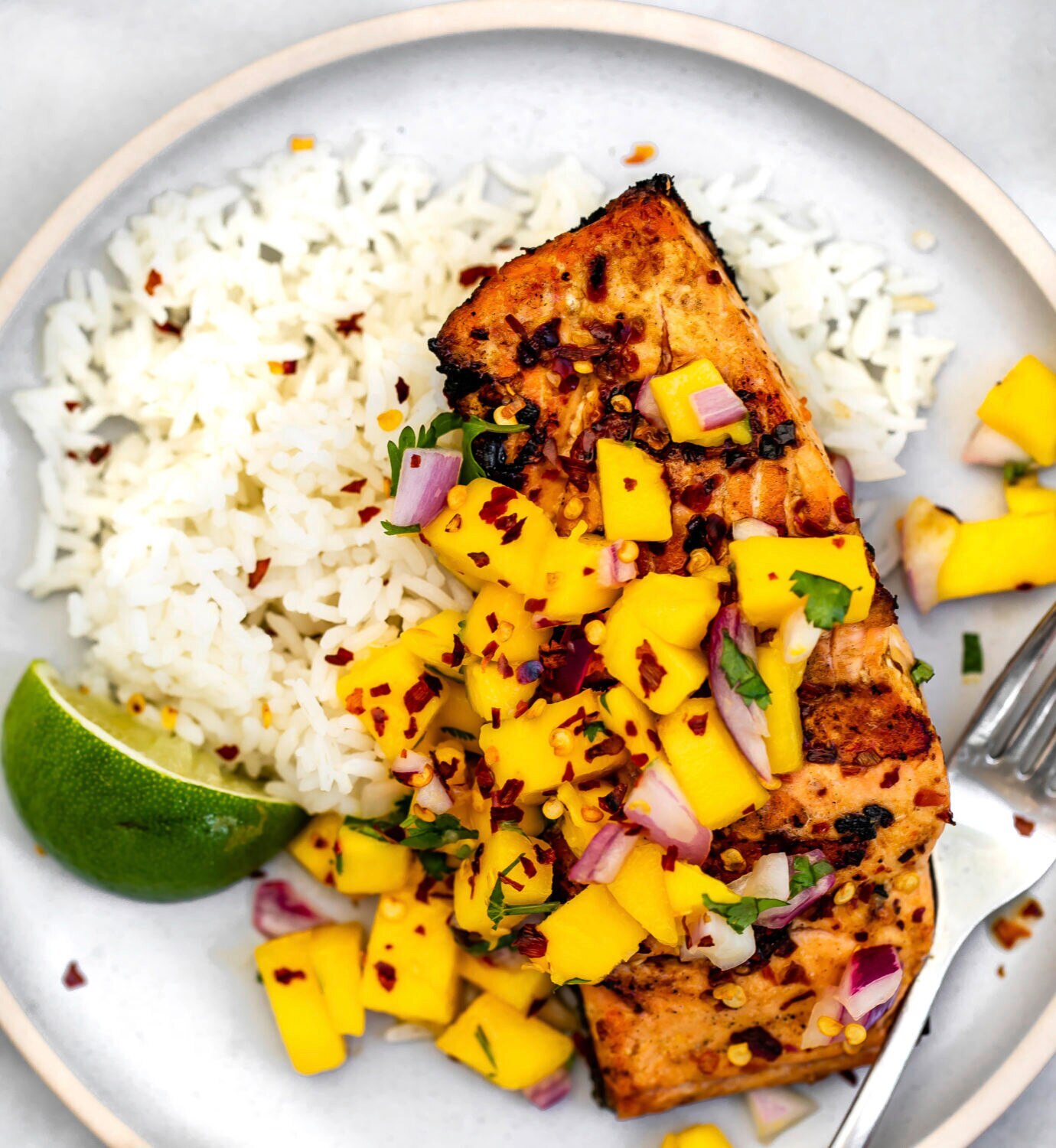 Ingredients:

For the Fish

1/4 cup Sir Kensington's Chile Lime Crema Everything Sauce
1 tablespoon lime juice
2 tablespoons olive oil
1/2 teaspoon red pepper flakes
4 salmon fillets

For the Salsa

2 ripe mangoes
1/2 cup chopped cilantro
1/2 cup minced red onion
1 jalapeno (with seeds for more spice, no seeds for mild)
Juice from ½ lime
Salt to taste

Instructions:

Preheat the grill on high heat (about 450 degrees F).
Whisk together the Chile Lime Crema, lime juice and olive oil to thin it out slightly. Whisk in the red pepper flakes.
Brush the sauce on the salmon and let sit for about 10 minutes while the grill heats up.
Place the salmon on the grill, skin side down, and turn the temperature to 350 degrees F.
Let cook on each side for 5-7 minutes, depending on the thickness of the fillets and your preferred level of doneness.
Meanwhile, finely chop the mangoes and combine with all remaining ingredients for the salsa.
When the salmon is done, remove the skin (it should peel right off).
Serve the salmon with the mango salsa, a fresh squeeze of lime juice. Serve on top of white rice or just as is.