Tuna poke nachos with @cookwithdanaa
Makes: 4-6 servings
Prep time: 10 minutes
Cook time: 20 minutes
Total time: 30 minutes
Recipe Note: Vegetarian Friendly
Make it Gluten Free

: use gluten free tortillas

Make it Dairy Free

: skip the cheese or use a dairy free or vegan version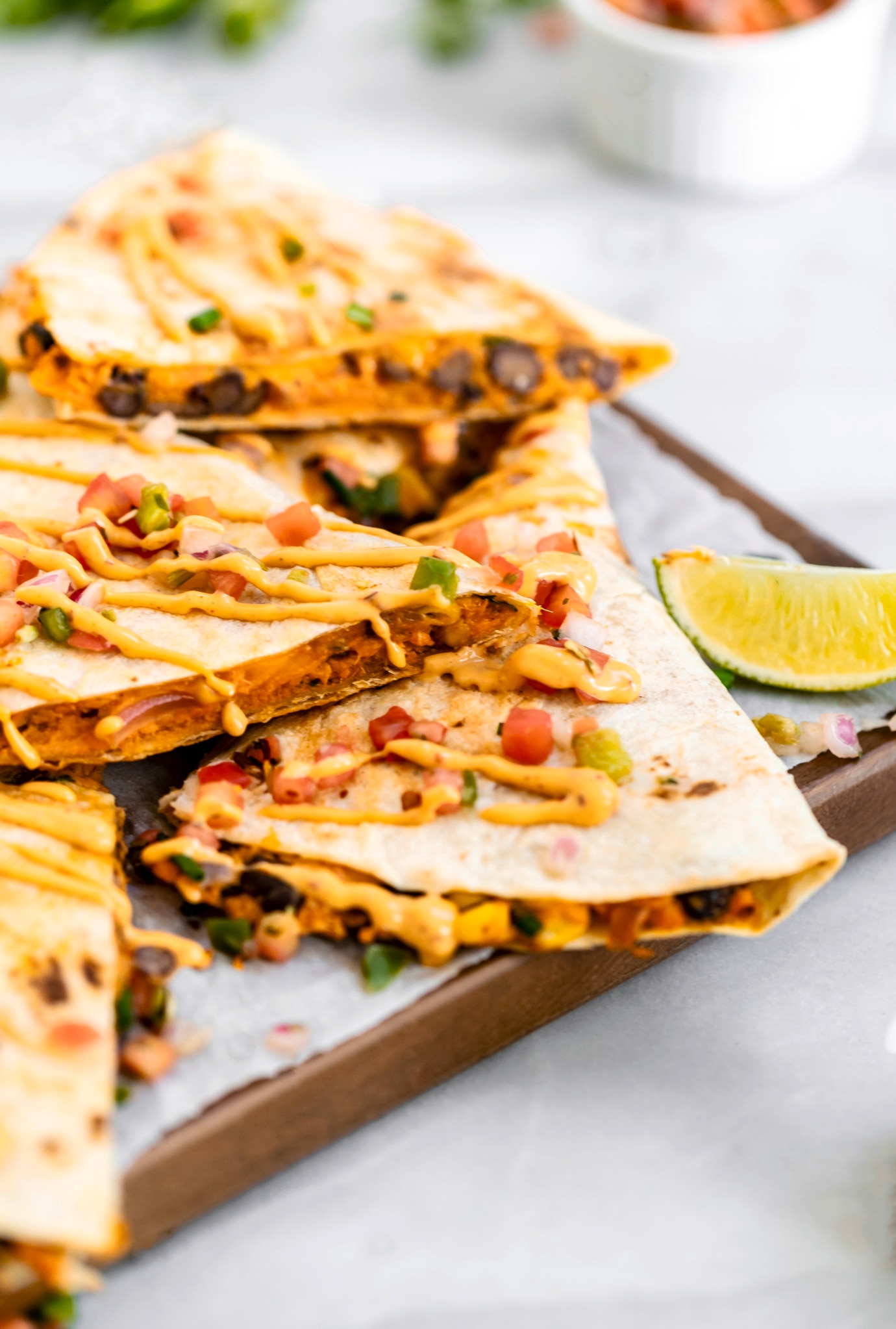 Ingredients:

4 cups cubed and peeled sweet potatoes (about 2 medium)
2 tablespoons olive oil
2 cloves garlic
3/4 cup diced red onion
1 can black beans
1 cup corn
1/2 teaspoon chipotle powder
1 teaspoon cumin
1/2 teaspoon paprika
1/4 teaspoon salt
1/4 teaspoon pepper
1/2 cup cilantro
3 tablespoon Sir Kensington's Chipotle Mayo
1 tablespoon lime juice
4 large or 6 medium tortillas
1 cup cheese
Fresh pico de gallo to serve
Sir Kensington's Chile Lime Crema to serve

Instructions:
Bring a large pot of water to a boil and add the cubed and peeled sweet potato. Boil for about 8-10 minutes, or until fork tender.
Drain, then add back to the pot and mash until smooth. You can also use a handheld electric mixer and beat until smooth.
Add the olive oil, garlic and onion to a skillet and saute for about 5 minutes, or until the onion is translucent.
Add the black beans, corn, chipotle powder, cumin, paprika, salt and pepper and saute an additional 2-3 minutes.
Combine the bean mixture with the sweet potato and stir to combine.
Add in the chopped cilantro, chipotle mayo and lime juice. Mix to combine.