Tuna poke nachos with @cookwithdanaa
Makes: 4 servings
Prep time: 10 minutes
Cook time: 25 minutes
Total time: 35 minutes
Recipe Note:
Make it Dairy Free

: skip the Cotija cheese

Make it Gluten Free

: skip the bun or serve on gluten-free buns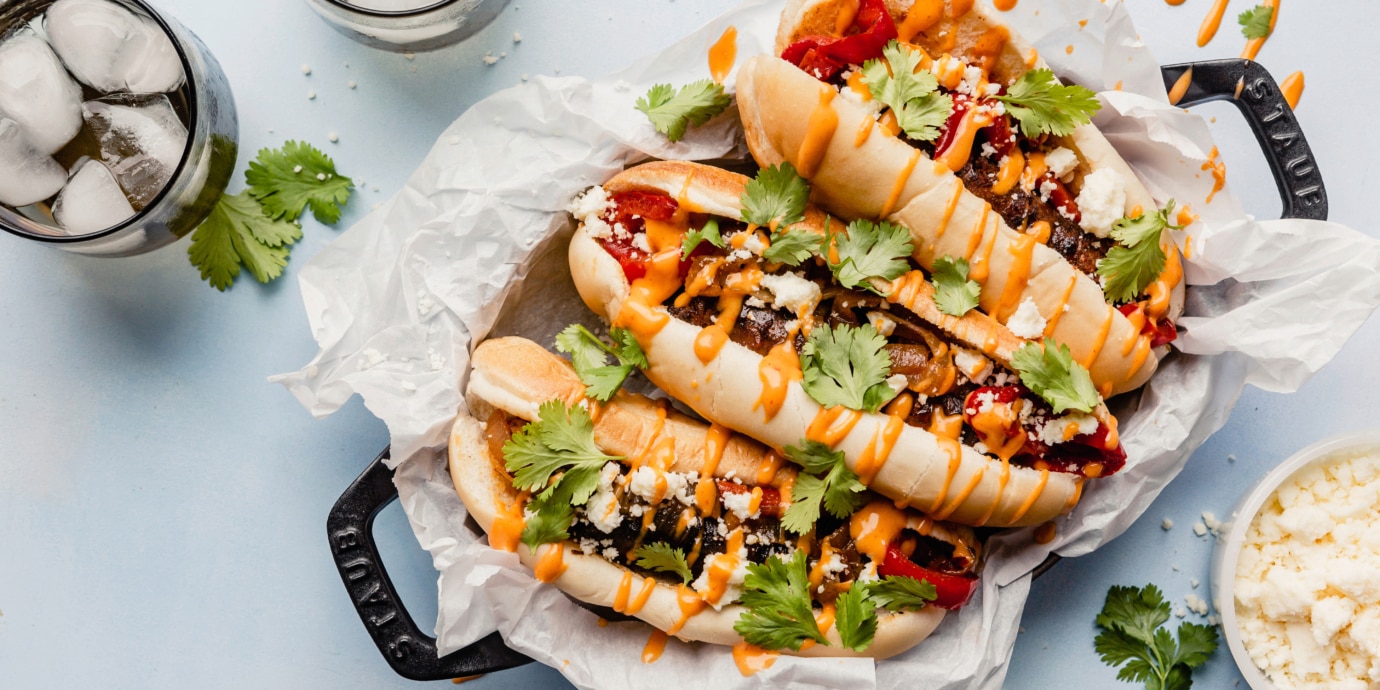 Ingredients:

2 tablespoons olive oil
2 bell pepper, seeded and cut into ¼-inch slices
1 yellow onion, cut into ¼-inch slices
Kosher salt and black pepper to taste
1 teaspoon coriander
1 teaspoon honey
4 chorizo sausages, merguez sausages, or chorizo-spiced brats
4 Hoagie rolls or talian rolls
½ cup cilantro
¼ cup crumbled Cotija cheese
Sir Kensington's Chile Lime Crema Everything Sauce

Instructions:
Heat a cast-iron or nonstick skillet over medium-high heat for 3 minutes. Add the oil and swirl to coat, add peppers and onion; season with salt and pepper.
Reduce the heat to medium-low and cook, stirring frequently, until peppers are browned and softened and onion is caramelized, about 20 minutes. If browning starts to form on the pan add a tablespoon of water as needed. Increase heat to medium and cook 5 minutes until peppers and onion are golden brown.
Stir in coriander, honey, and ½ teaspoon each salt and pepper. Cook 1 minute; remove from heat and let cool slightly.
Meanwhile, heat a grill to medium-low. Brush grill grate clean then brush grate with oil.
Grill sausages until an instant-read thermometer inserted in the centers registers s160ºF, 15–20 minutes, turning every 5 minutes or so. (If using chorizo-spice brats, grill for 12–15 minutes).
If desired, toast buns on grill for 1 minute.
Serve grilled chorizo in buns with caramelized onion and peppers. Top with cilantro, Cotija cheese and Chile Lime Crema Everything Sauce.