Pesto quinoa & veggie salad
Pesto quinoa & veggie salad
Makes: 4 servings
Prep time: 10 minutes
Cook time: 15 minutes
Total time: 25 minutes
Recipe note: Vegan Friendly, Vegetarian Friendly, Dairy Free, Gluten Free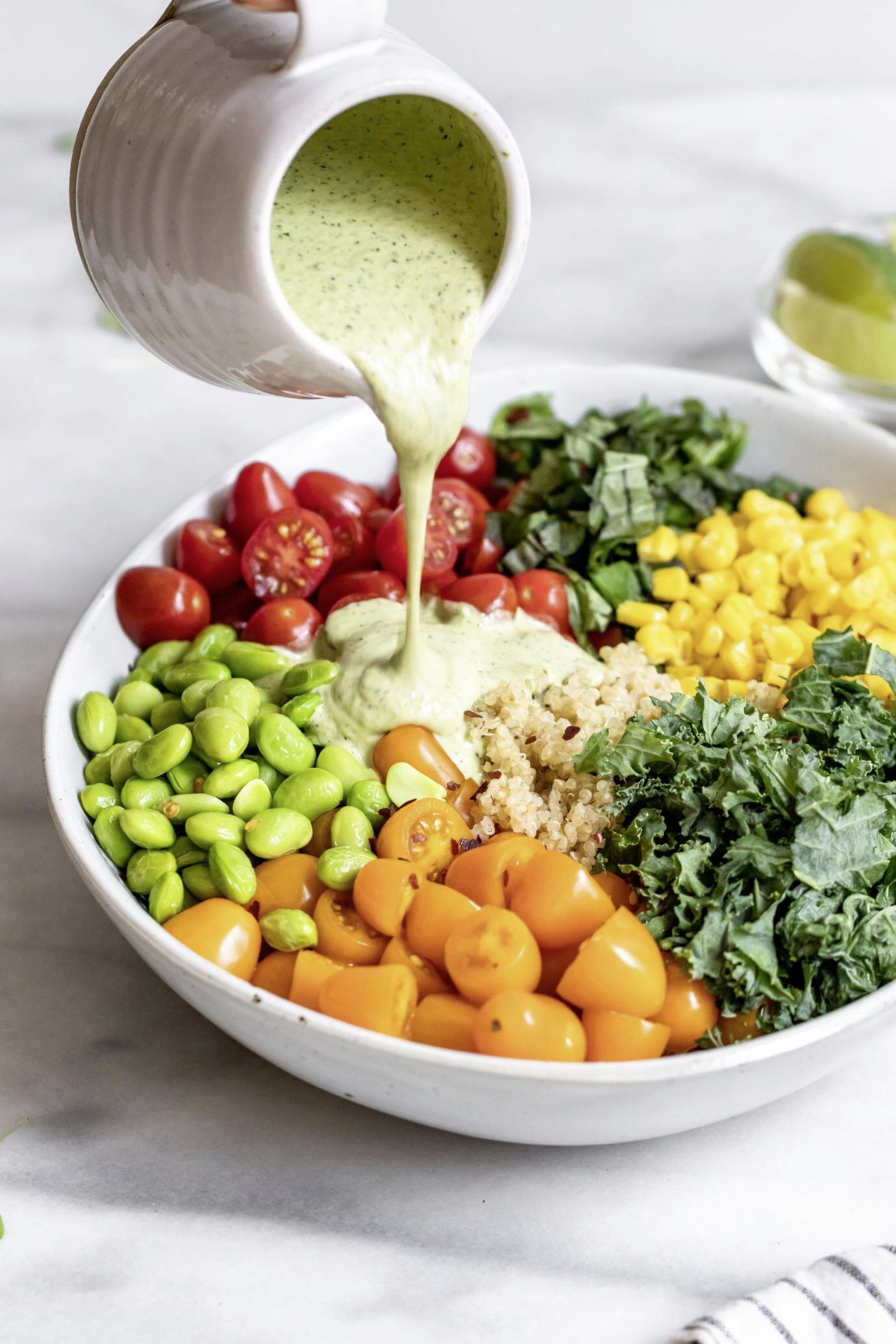 Ingredients:

Salad
2 cups cooked quinoa (about 2/3 cup uncooked)
2 cups cherry tomatoes, chopped
2 cups spinach or kale
1 cup edamame
1 cup corn
Optional: 1 avocado

Dressing
3/4 cup pine nuts
1/4 cup Sir Kensington's Vegan Avocado Oil Mayo
2 cups packed basil
2 cloves garlic
1/4 cup olive oil
1/4 cup vegetable broth
1 teaspoon salt
2 tablespoons nutritional yeast
Juice from 1 lemon

Instructions:

Add all dressing ingredients to a high-speed blender or food processor. Process until smooth or until desired consistency is reached.
Add all ingredients for the salad to a large mixing bowl.
Add about ½ of the sauce to the salad and toss until combined. Taste and add more sauce until it reaches your desired flavor.
Finish with a squirt of fresh lime juice and sprinkle of red pepper flakes for heat.