Tuna poke nachos with @cookwithdanaa
Makes: 6 servings
Prep time: 15 minutes + 30 minutes to refrigerate
Cook time: 30 minutes
Total time: 45 minutes + 30 minutes to refrigerate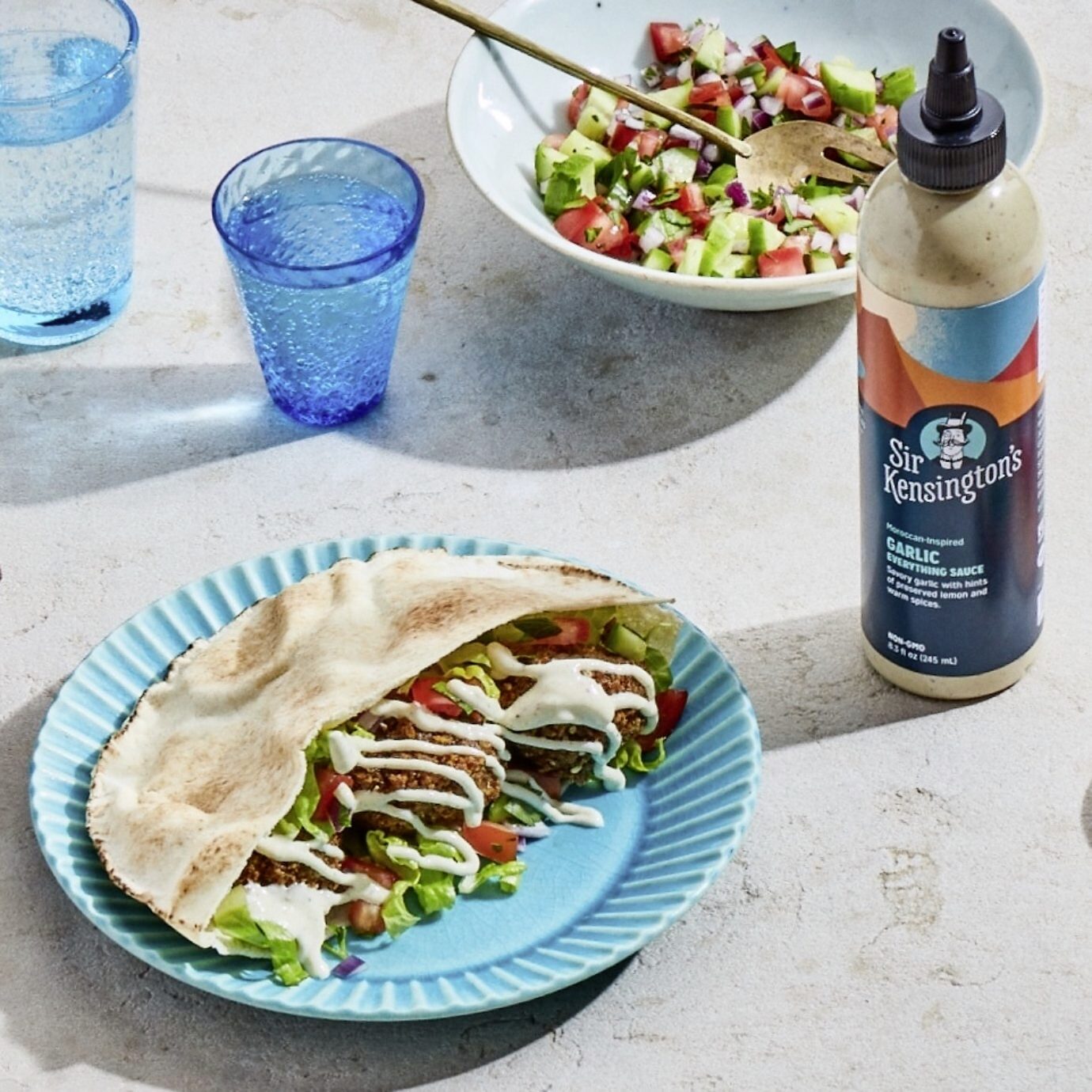 Ingredients:

1 15 oz. can chickpeas, drained and rinsed
4 garlic cloves
½ medium yellow onion
¼ bunch each, fresh parsley & fresh cilantro
⅓ cup all-purpose flour
1 tablespoon fresh lemon juice
1 ½ teaspoon baking powder
1 ½ teaspoon ground cumin
Salt and pepper, to taste
Olive oil, for pan-frying, about ½ cup
Pita bread
Romaine lettuce, shredded
Tomato, chopped
Red onion, minced
Cucumber, diced
Sir Kensington's Garlic Everything Sauce

Instructions:

Add chickpeas, garlic, onion, parsley, cilantro, flour, lemon juice, baking powder, cumin, salt, and pepper to food processor. Begin by pulsing the food processor until the mixture forms a coarse crumbly texture, stopping halfway through to scrape down the sides (if necessary). Let mixture rest in the refrigerator for at least 30 minutes.
Once chilled, form mixture into balls, about 2 tbsp each.
Heat olive oil in a large pan over medium high heat. Once oil is hot, begin frying falafel balls, working in batches, being careful not to overcrowd the pan. Rotate the falafel approximately every 2 minutes, making sure to brown them evenly on all sides.
Once the first batch of falafel are browned, transfer to a sheet pan lined with paper towels and begin frying the remaining falafel, repeating the process as many times as necessary to fry all of the falafel.
When ready to serve, fill pita bread with lettuce, red onion, tomatoes, cucumbers, and 4-5 pieces of falafel.
Top with Sir Kensington's Garlic Everything Sauce.