Tuna poke nachos with @cookwithdanaa
Makes: 2 servings
Prep time: 5 minutes
Cook time: 20 minutes
Total time: 25 minutes
Recipe Note:
Make it Gluten Free

: use gluten-free ramen noodles

Make it Easy

: use store-bought rotisserie chicken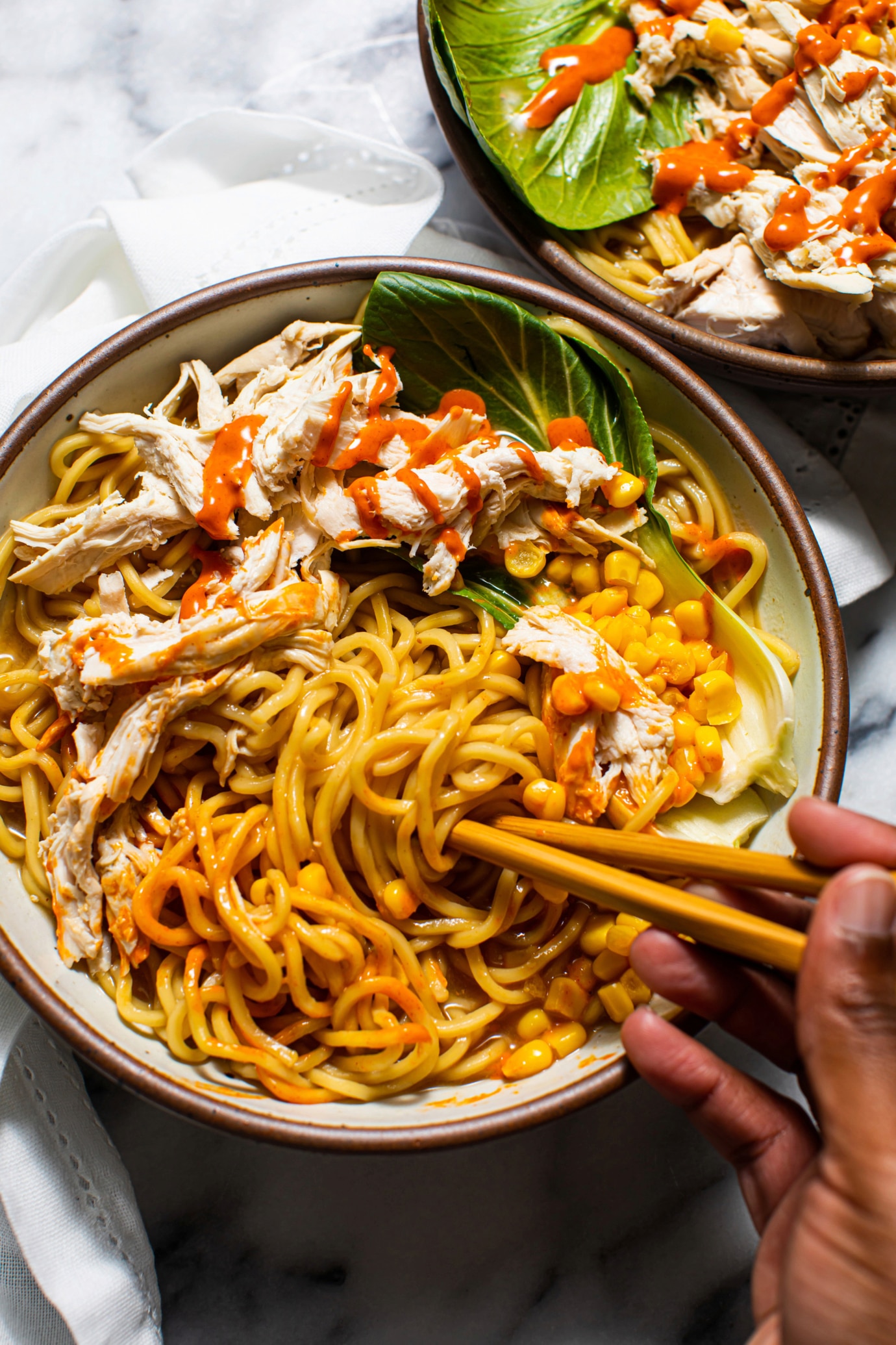 Ingredients:

3 (3.5 ounce) instant ramen noodles, flavor packets discarded/saved
4 cups water
1 tablespoon white miso paste
1 tablespoon (1 cube) chicken bouillon
5-6 pieces fresh baby bok choy
1 (15-ounce) canned whole kernel corn
1 cup shredded and cooked chicken
Sir Kensington's Gochujang Everything Sauce, as desired

Instructions:
Boil ramen noodles according to package directions.
On a separate burner and in a separate pot; bring water, miso paste, and chicken bouillon to a boil over medium-high heat. Allow mixture to simmer for 5-6 minutes while miso/bouillon dissolve.
Transfer cooked ramen noodles into miso/bouillon broth along with bok choy and stir to fully incorporate.
Assemble ramen in bowls with broth and evenly divide corn, bok choy, and cooked chicken.
Drizzle gochujang sauce directly on top of ramen bowls as desired.