Tuna poke nachos with @cookwithdanaa
Makes: 4-6 servings
Prep time: 10 minutes
Cook time: 20 minutes
Total time: 30 minutes
Recipe Note: Vegetarian Friendly, Gluten Free

Make it Dairy Free: leave out the feta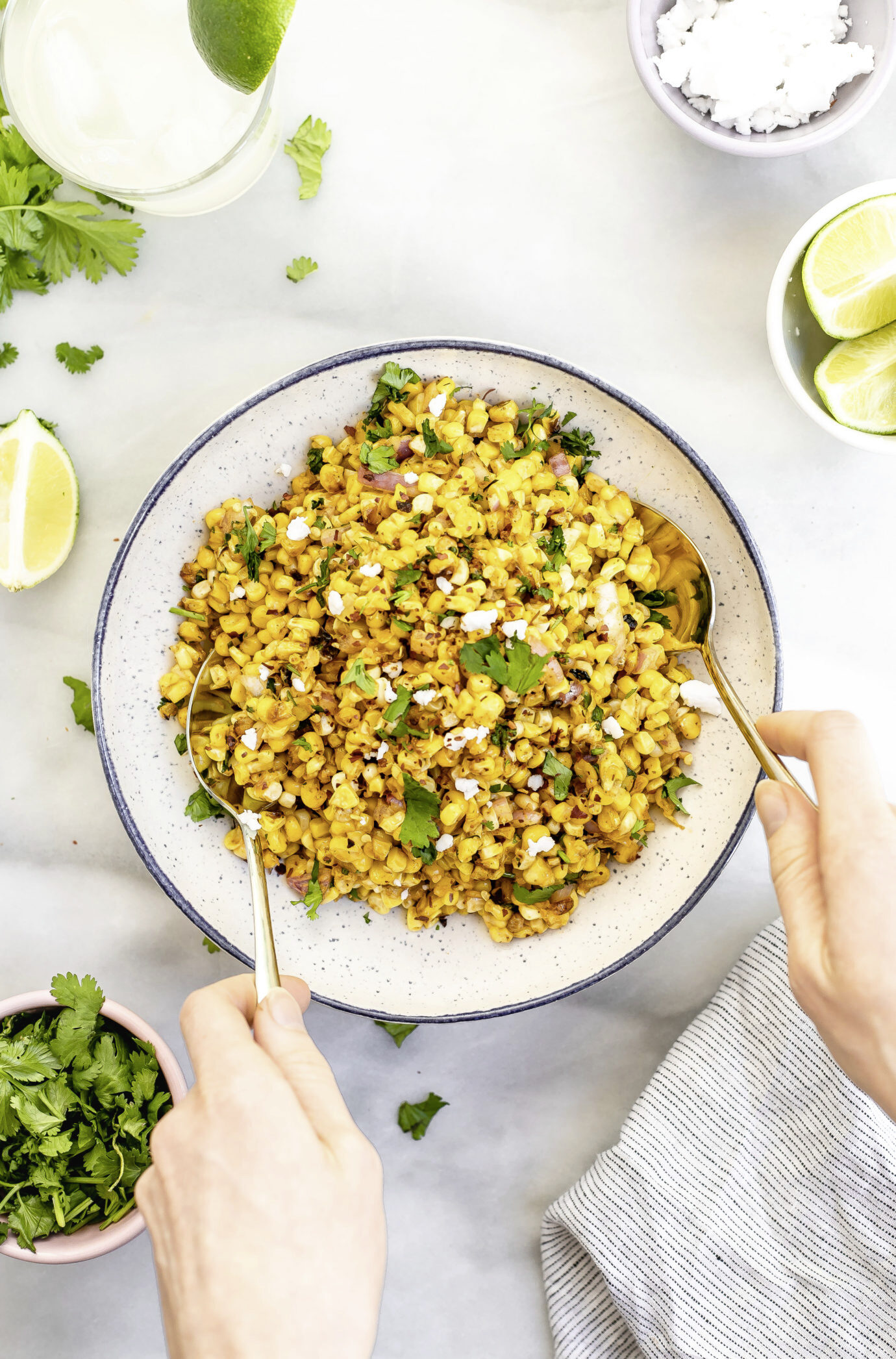 Ingredients:

6 cups raw corn kernels (about 6-7 ears of corn)
1/4 cup Sir Kensington's Special Sauce
2 tablespoons Sir Kensington's Chile Lime Crema Everything Sauce
1/4 teaspoon paprika
1/2 teaspoon chili powder
1/2 teaspoon cumin
½ teaspoon salt
1/2 cup diced red onion
1/4 cup chopped cilantro
1/3 cup crumbled feta cheese

Instructions:

Add the corn to a baking sheet and drizzle with olive oil. Broil for about 15 minutes or until browned on top. Alternatively, grill the whole ears of corn until browned, then cut off the cob.

Once done, transfer to a mixing bowl.

Add all ingredients aside from the cheese and toss to combine.

Crumble the feta on top. Garnish with additional cilantro, red pepper flakes or fresh black pepper if desired.