Tuna poke nachos with @cookwithdanaa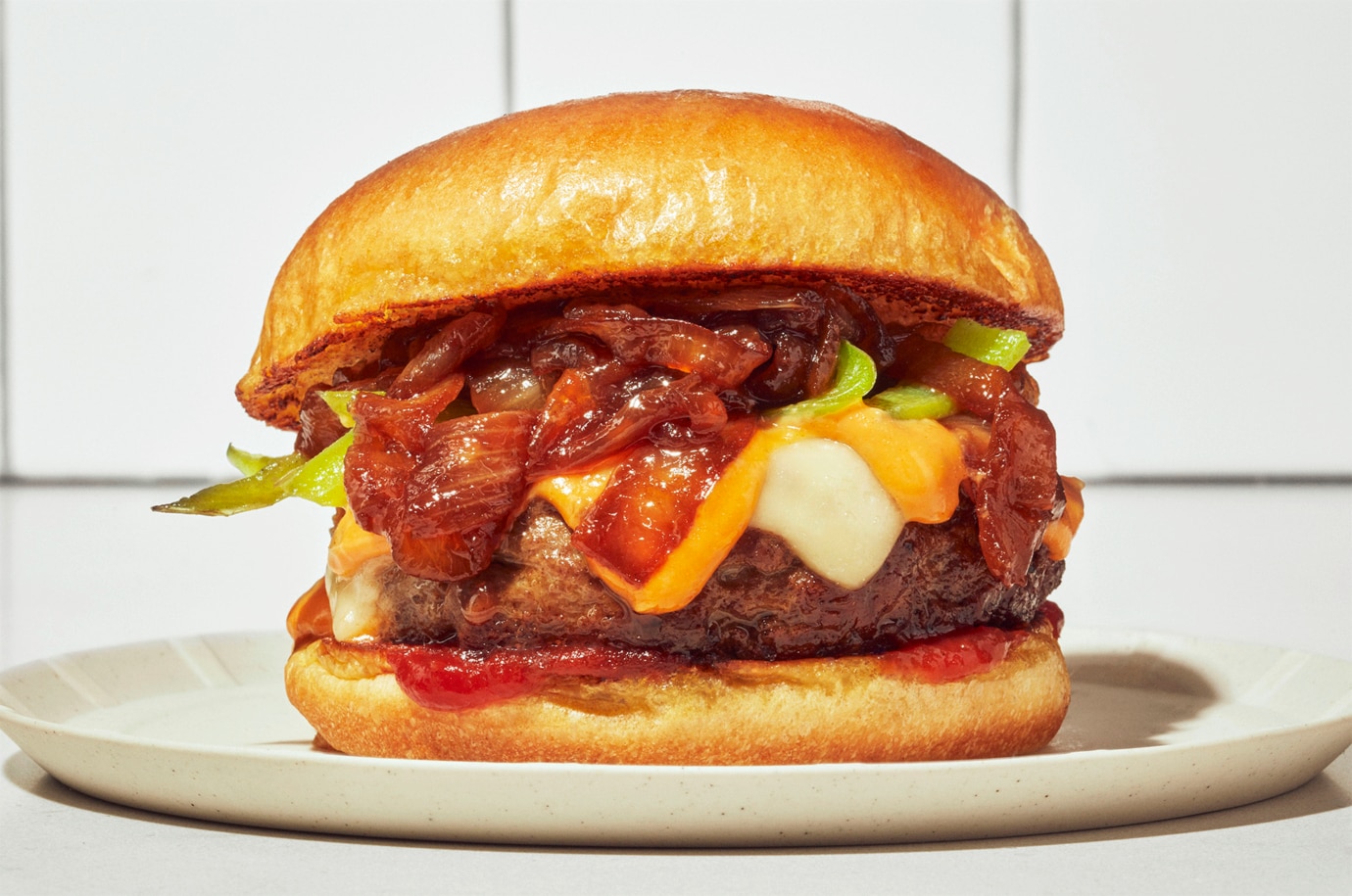 Ingredients:

1 lb 80/20 ground beef
3 brioche buns, sliced
2 medium yellow onions, thinly sliced
6 tbsp butter, divided into 3 2 tbsp chunks
1 tbsp vegetable oil
Pinch of sugar
3 slices white American cheese
Mild green pepper (green bell, banana, cubanelle), thinly sliced
Salt and pepper, to taste
Recommended burger topper: your favorite Sir Kensington's condiment. We like Special Sauce, Chipotle Mayo and/or Yellow Mustard

Instructions:
Heat 2 tbsp butter in a large skillet over medium heat until butter is melted. Add onions and a pinch of both salt and sugar and cook, stirring for 3-4 minutes or until the onions are beginning to become translucent.
Turn the heat down to medium low and continue cooking, stirring every few minutes and adding an occasional splash of water to prevent sticking/burning and speed up the process.
Continue cooking until onions have reached the desired level of browness. 15-20 minutes for blonde color. 30 minutes for golden brown. 45-50 minutes for dark brown.
Form ground beef into three equal sized patties that are about the width of the buns. Season patties generously with salt and pepper.
Heat 2 tbsp butter and 1 tbsp oil in a large skillet over medium high heat until butter is melted and mixture is hot. For medium rare burgers, when the oil is hot, add the patties to the pan and cook undisturbed on the first side until golden brown, approximately 3 minutes. Flip the patties and cook for an additional 3 minutes. Add a slice of cheese to each patty, add a splash of water to the pan and cover with a lid to melt the cheese.
Once the cheese is melted, transfer burger patties to a plate to rest.
While the burgers are resting, toast the buns in a pan with the last 2 tbsp of butter.
To build the burger, spread the bottom bun with your favorite Sir Kensington's Mayo and then top with the burger, Sir Kensington's Special Sauce, caramelized onions, sliced peppers, and finish with the top bun.