POLENTA FRIES WITH CHEESY CHIPOTLE DIPPING SAUCE
Tuna poke nachos with @cookwithdanaa
Makes: 4 servings
Prep time: 0 minutes
Cook time: 1 hour + 1 hour chilling time
Total time: 2 hours
Recipe Note: Gluten Free, Vegetarian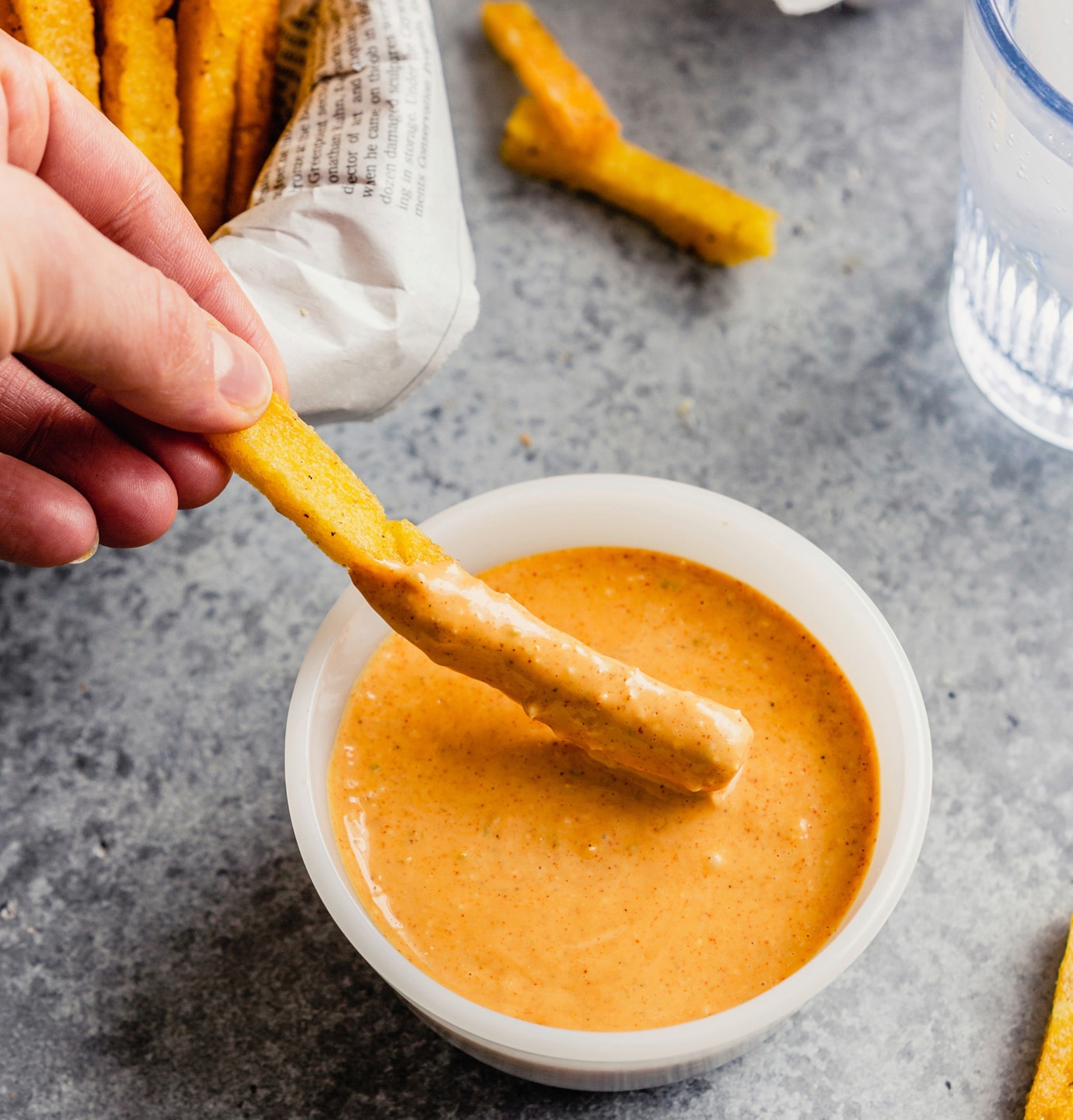 Ingredients:

3 cups water
1 ½ cups polenta or yellow cornmeal
½ cup + 2 tablespoons grated Parmesan, divided
¼ cup olive oil, divided
Kosher salt and black pepper to taste
½ cup Sir Kensington's Chipotle Mayonnaise
1 lime, zested and juiced

Instructions:
Coat an 8½×12-inch baking sheet with nonstick spray.

Boil water in a large saucepan over high heat. Gradually add polenta, stirring constantly with a whisk. Reduce heat to medium; cook polenta until thick and beginning to pull away from sides of pan, 3-5 minutes.

Off heat, stir in ½ cup Parmesan and 2 tablespoons oil; season with salt and pepper. Spread polenta evenly onto prepared baking sheet. Press plastic wrap onto surface; chill until firm, at least 1 hour or up to 2 days.

Preheat oven to 400° with rack in center position. Coat a large baking sheet with nonstick spray.

Uncover polenta and cut into 4×½-inch strips. Separate fries and arrange on prepared baking sheet; drizzle with remaining 2 tablespoons oil and season with salt and pepper.

Bake fries until brown, 40–50 minutes.

Meanwhile, whisk together chipotle mayo, remaining 2 tablespoons Parmesan, 2 teaspoons lime juice and ½ teaspoon lime zest.

Let fries cool briefly on pan to crisp before serving with Cheesy Chipotle Dipping Sauce.