PHILLY-INSPIRED ITALIAN HOAGIE
Tuna poke nachos with @cookwithdanaa
Makes: 4-6 servings
Prep time: 5 minutes
Cooking time: 15 minutes
Total time: 20 minutes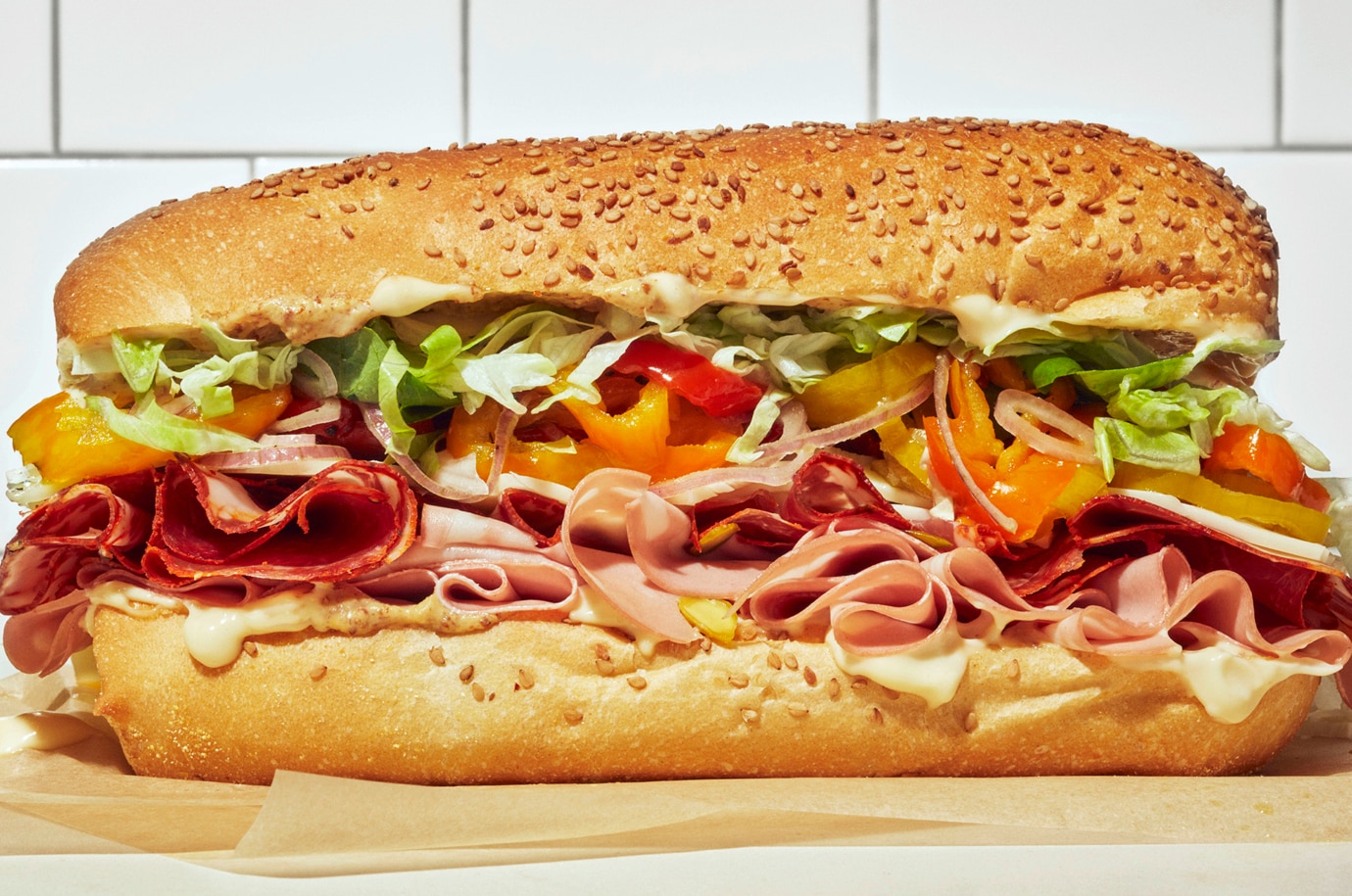 Ingredients:

2-4 Sesame seed hoagie rolls
2 Provolone cheese slices, cut in half
½ lb capocollo
½ lb mortadella
Iceberg lettuce, finely shredded
Sun dried tomatoes, to taste, whole
Banana peppers, to taste
Shallots, to taste, thinly sliced
Pepperoncini peppers, to taste
Basil, to taste, chiffonade
Recommended hoagie-enhancer: Classic, Avocado Oil or Organic Mayo and/or Spicy Brown Mustard

Instructions:
Spread a generous amount of Sir Kensington's Classic Mayonnaise and Sir Kensington's Spicy Brown Mustard on the top and bottom of the Sesame seed roll.
Layer capocollo and mortadella on the bottom of the roll. IMPORTANT: Do not just stack the meat on the bread flat. For the optimal sandwich you'll need to pile the slices of meat on one at a time, in an almost folded fashion. You want your pile of meat to be as fluffy as possible. Try to make it so all of the meat covers all the bread, obviously. If it hangs over the sides a little, that's ok.
Follow the meats with provolone cheese, sun dried tomatoes, banana peppers, pepperoncini peppers, sliced shallots and shredded lettuce. Finish the sandwich with the top bun.