Tuna poke nachos with @cookwithdanaa
Makes: 2-4 wraps
Prep time: 10 minutes
Cook time: 15 minutes
Total time: 25 minutes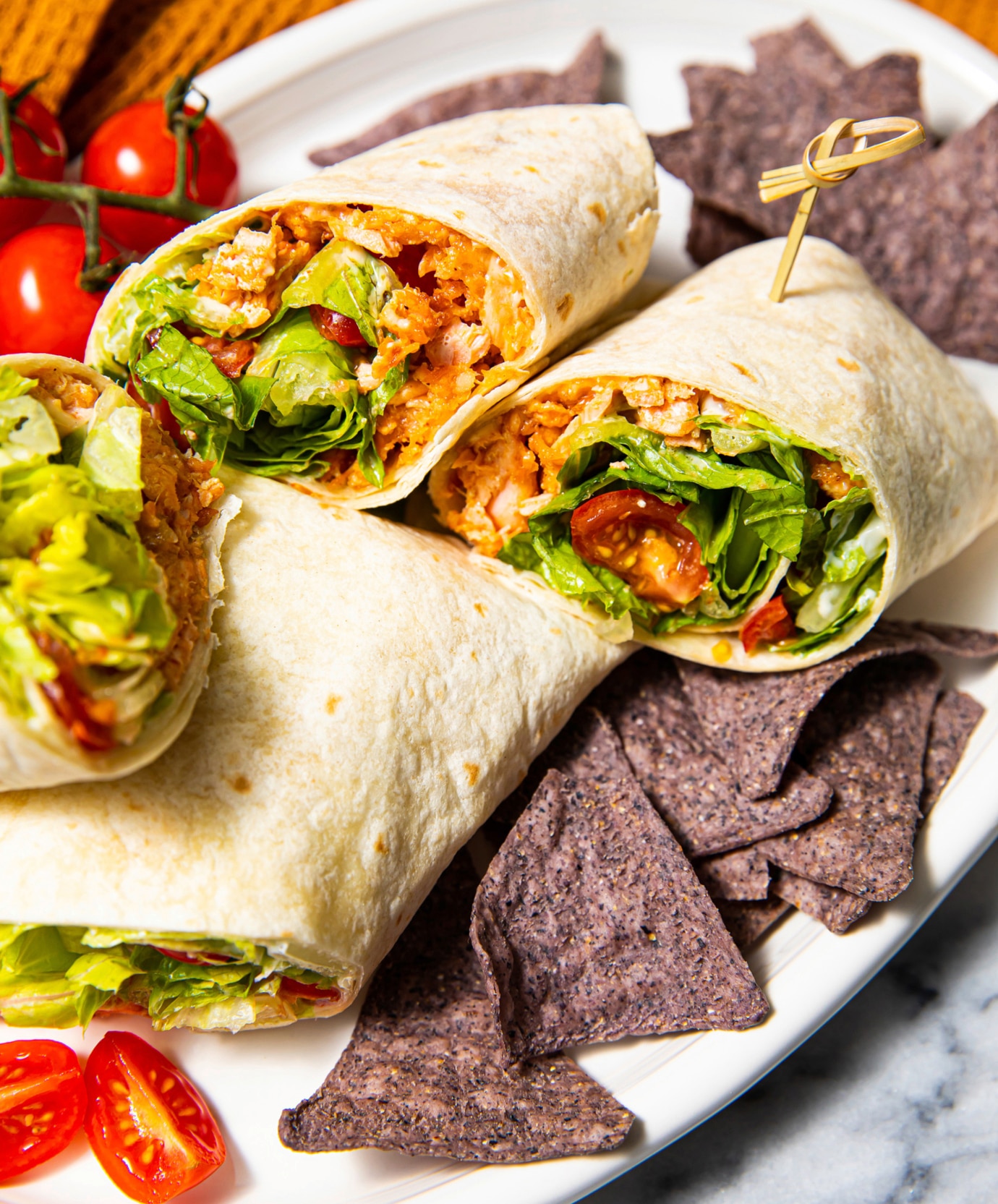 Ingredients:

1 lb fresh atlantic salmon filet, skin off
1 tablespoon olive oil
½ teaspoon kosher salt
½ teaspoon freshly ground black pepper
½ teaspoon garlic powder
½ teaspoon smoked paprika
½ cup shredded white cheddar cheese
3 8-inch flour tortillas, or alternate tortilla of choice
3 cups romaine lettuce, roughly chopped
1 cup grape/cherry tomatoes, halved
Sir Kensington's Avocado Oil Mayonnaise
Sir Kensington's Garlic Everything Sauce, for drizzling

Instructions:

In a large skillet, heat oil over medium heat. Once oil is hot, add in salmon and use a fork to break up salmon filet in pieces. Cook until the salmon is cooked through completely, about 6-7 minutes or longer to desired level of cooking.
Season the salmon with salt, pepper, garlic, and smoked paprika, and stir together to fully combine.
Remove the salmon from heat and sprinkle shredded cheese over the cooked salmon.
To assemble salmon wraps: Take each tortilla and spread about one tablespoon of avocado oil mayonnaise all over the tortilla. On one end of the tortilla, add about 5-6 heaping tablespoons of salmon filling. Drizzle garlic sauce on top of the salmon, fill with 1 cup of romaine lettuce, and tomatoes. Then carefully bring the sides of the tortilla in and gently wrap/fold into a wrap. Slice wrap in half, if desired. Repeat this process until all tortillas are filled and enjoy!