Tuna poke nachos with @cookwithdanaa
Makes: 8-10, 4-inch pancakes
Prep time: 10 minutes
Cook time: 15 minutes
Total time: 25 minutes
Recipe Note: Vegetarian, Dairy Free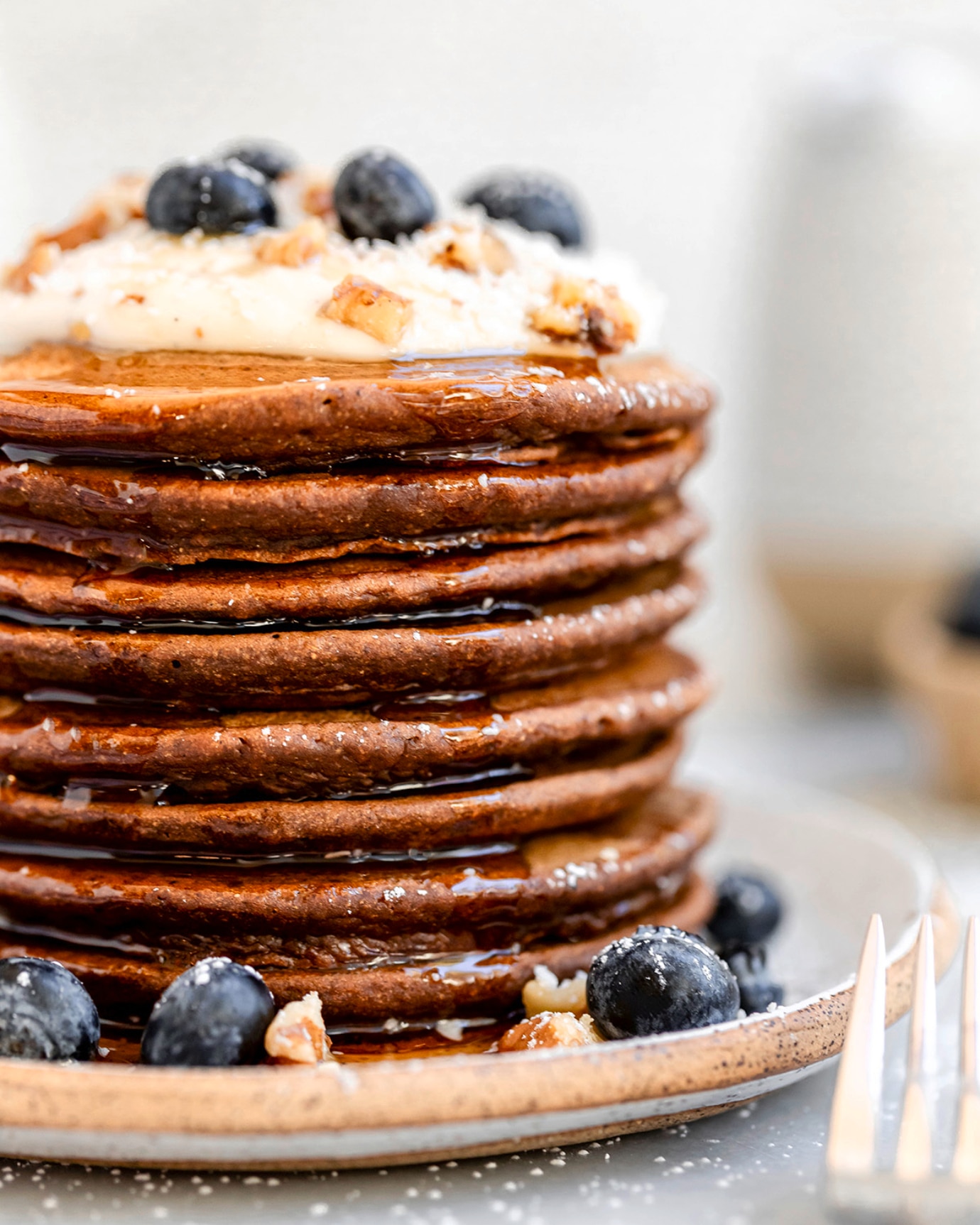 Ingredients:

Wet

1 cup non-dairy milk
3-4 tablespoons unsulfured molasses (depending on preference)
2 tablespoons Sir Kensington's Organic Mayo
1 large egg
4 tablespoons brown sugar

Dry

1 1/2 cups all-purpose flour
1 ½ teaspoons baking powder
1 ½ teaspoons cinnamon
2 teaspoons ground ginger
1/4 teaspoon ground cloves
1/4 teaspoon nutmeg
1/2 teaspoon salt

Instructions:
In a large mixing bowl, whisk together all wet ingredients until well combined.
Add in the dry ingredients, making sure to spoon and level the flour into the measuring cup, don't pack it in.
Whisk together until a smooth batter forms.
Heat a large skillet with oil on medium/low heat.
Once warm, use a ¼ or 1/3 measuring cup and scoop the batter onto the pan. Smooth out the tops with the back of a spoon to spread into an even circle.
Cook until the top starts to form bubbles in the center and it looks a bit matte.
Flip and cook an additional 1-2 minutes. Repeat until all batter has been used. If you notice the batter getting too thick as it sits out, add 1-2 tablespoons of milk until it thins out a bit, but keep in mind thicker batter yields thicker pancakes!
Serve with maple syrup and fresh berries if desired.