Tuna poke nachos with @cookwithdanaa
Makes: 8 servings
Prep time: 5 minutes
Cook time: 50 minutes + 2 hours chilling time
Total time: 3 hours
Recipe Note: Vegetarian Friendly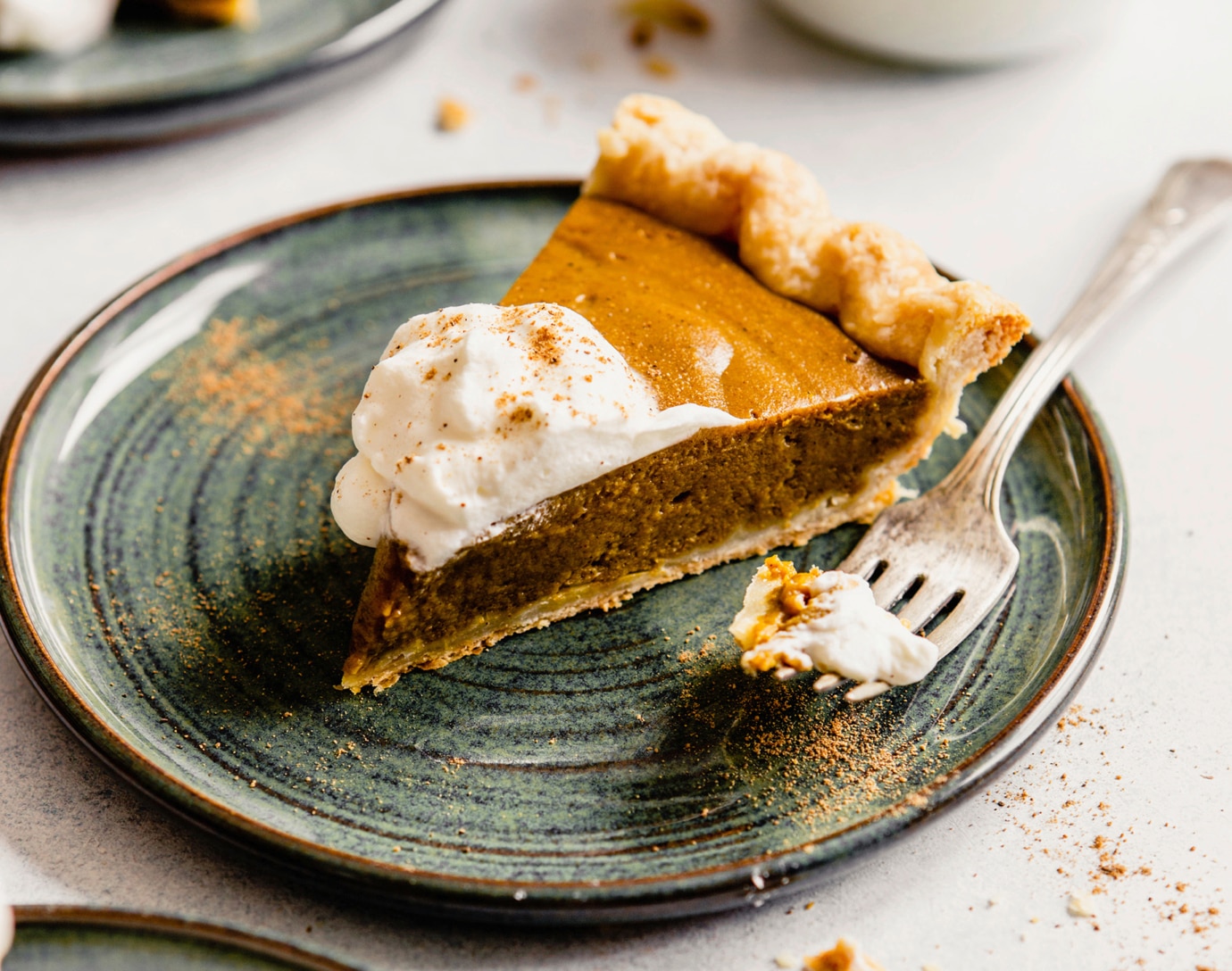 Ingredients:

For the Pie Crust

1 ¼ cups all-purpose flour
½ teaspoon kosher salt
10 tablespoons unsalted butter, chilled and cut into 1/4-inch pats
3–6 tablespoons ice water

For the Filling

1 (15 ounce) can plain pumpkin purée (about 2 cups)
1 cup packed dark brown sugar
2 teaspoons ground cinnamon
2 teaspoons ground ginger
1 teaspoon fresh grated nutmeg
¼ teaspoon ground cloves
½ teaspoon kosher salt
⅛ black pepper
¾ cup Sir Kensington's Organic Mayonnaise
⅓ cup milk
3 large eggs

Instructions:
For the crust, process flour and salt in a food processor. Scatter butter over flour; pulse until mixture resembles cornmeal, 7–12 pulses. Transfer mixture to a medium bowl.
Drizzle 3 tablespoons of water over flour mixture. Using a rubber spatula, mix the dough, pressing the dough together. If the dough doesn't come together add water by tablespoon just until dough comes together.
Form dough into a ball; wrap in plastic and flatten into a 4-inch disk. Refrigerate dough at least 30 minutes.
Generously flour a work surface. Unwrap dough and lightly dust with flour. If needed, let dough stand at room temperature until it gives slightly when pressed; 5–10 minutes. Roll dough out into an ⅛-inch thick 13-inch round.
Fold dough in quarters; place corner in center of a 9-inch pie plate. Gently unfold dough to cover plate, using one hand to pick up edges of dough and an index finger to press dough into corners and up sides. Trim dough overhang to ½-inch then tuck edges under and crimp using thumbs and pointer fingers.
Refrigerate dough-lined pie plate for 20 minutes. Prick bottom, sides and corners with a fork. Line dough with a piece of foil, pressing it to line the corners, sides, and cover the rim. Prick foil about a dozen places with a fork. Refrigerate shell for 1 hour.
Heat oven to 400ºF with rack set in lowest position. Bake shell 15 minutes, pressing down on foil with an oven mitt to flatten if it puffs. Remove foil and continue to bake shell just until it begins to color, about 10 minutes.
Meanwhile, process pumpkin, brown sugar, ginger, cinnamon, nutmeg, cloves, salt and pepper in a food processor for 1 minute. Transfer pumpkin mixture to a saucepan over medium-high heat and bring to a sputtering simmer, cook, stirring constantly, until thick and shiny, about 5 minutes.
Whisk mayo and milk into pumpkin and bring to a low simmer; keep warm until the pie shell comes out of the oven.
Process eggs in food processor until foamy, about 5 seconds. With processor running, slowly stream in half of the warm pumpkin mixture. Scrape down sides of bowl as needed, add remaining pumpkin and process 30 seconds more.
Immediately pour warm filling into hot pie shell. (Pour any excess filling into pie after 5 minutes of baking.) Bake pie until filling is puffed, dry-looking, and center slightly wiggles when gently shaken, about 25 minutes. Transfer pie to a wire rack and cool completely.
Served with whipped cream.