Makes: 4 servings
Prep time: 15 minutes
Cook time: 25 minutes
Total time: 40 minutes
Recipe note: Keto Friendly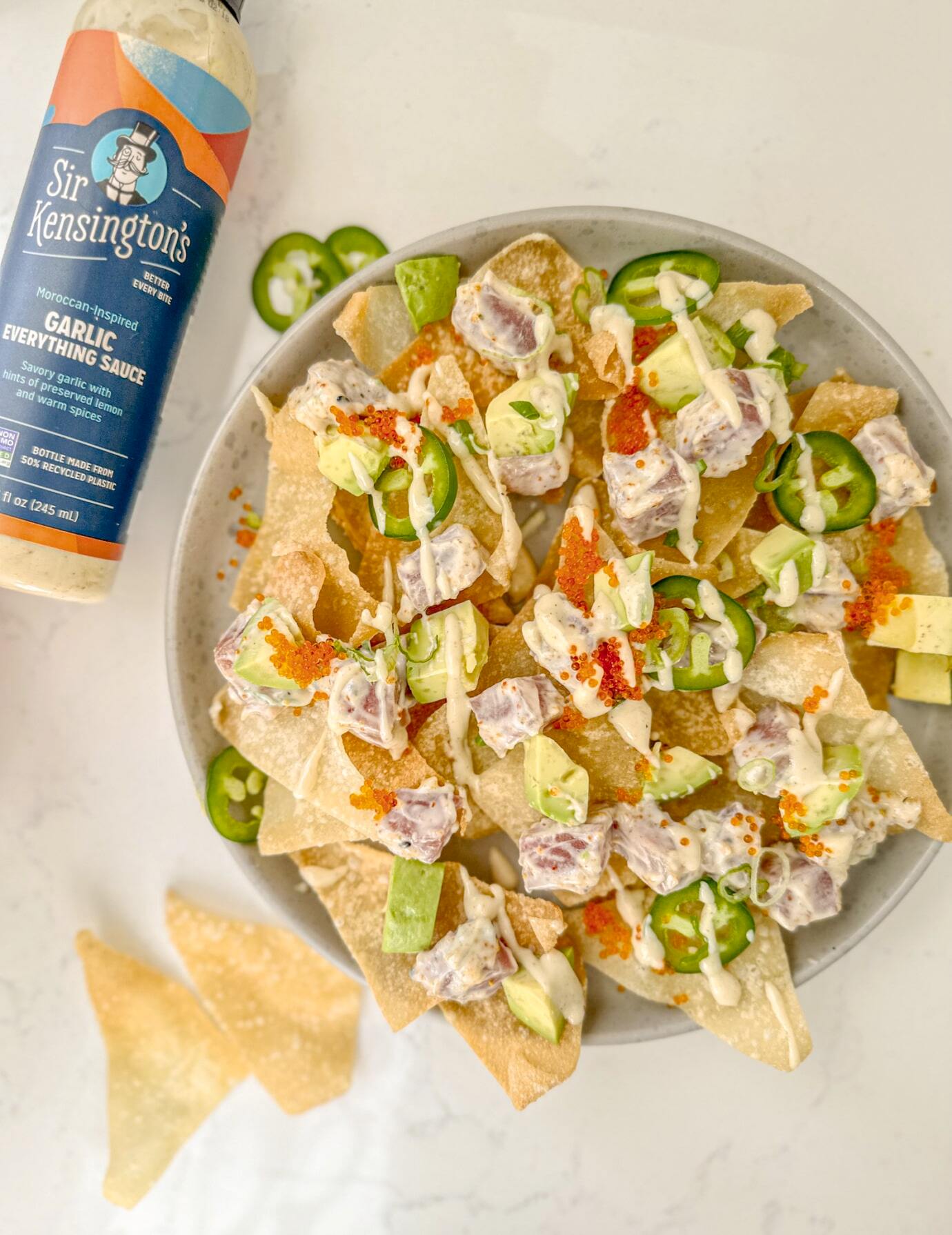 Ingredients:

⅓ cup Sir Kensington's Special Sauce, plus more for serving
1 tablespoon minced garlic
¾ teaspoon kosher salt
¾ teaspoon black pepper
8 bone-in, skin-on chicken thighs (6-7 ounces each)
1 large broccoli head, cut into florets (5 cups)
1 onion, halved and thinly sliced
2 cups (1 pint) cherry tomatoes
2 tablespoons chopped fresh dill
1 tablespoon olive oil

Instructions:

Preheat oven to 450°F with rack set in middle position.
Combine Sir Kensington's Special Sauce, garlic, salt, and pepper. Loosen skin on thighs and insert about 2 teaspoons sauce mixture under skin of each thigh.
Place thighs, skin side up, on one half of a baking sheet. Season with salt and pepper.
Toss broccoli, onion and tomatoes with dill and olive oil on second half of baking sheet; season with salt and pepper.
Roast thighs and vegetables until vegetables are tender and a thermometer inserted in the thickest part of the thighs, but not touching bone, registers 160°, about 25 minutes, tossing vegetables halfway through.
Serve thighs and vegetables with additional Sir Kensington's Special Sauce.