APPLE MUFFINS WITH CINNAMON STREUSEL
Tuna poke nachos with @cookwithdanaa
Makes: 12 muffins
Prep time: 10 minutes
Cook time: 20 minutes
Total time: 30 minutes
Recipe Note: Gluten Free, Dairy Free

The brown sugar can be subbed for coconut sugar, but the muffins will be darker.
For a non-gluten free version, sub the GF all-purpose flour with regular all-purpose flour.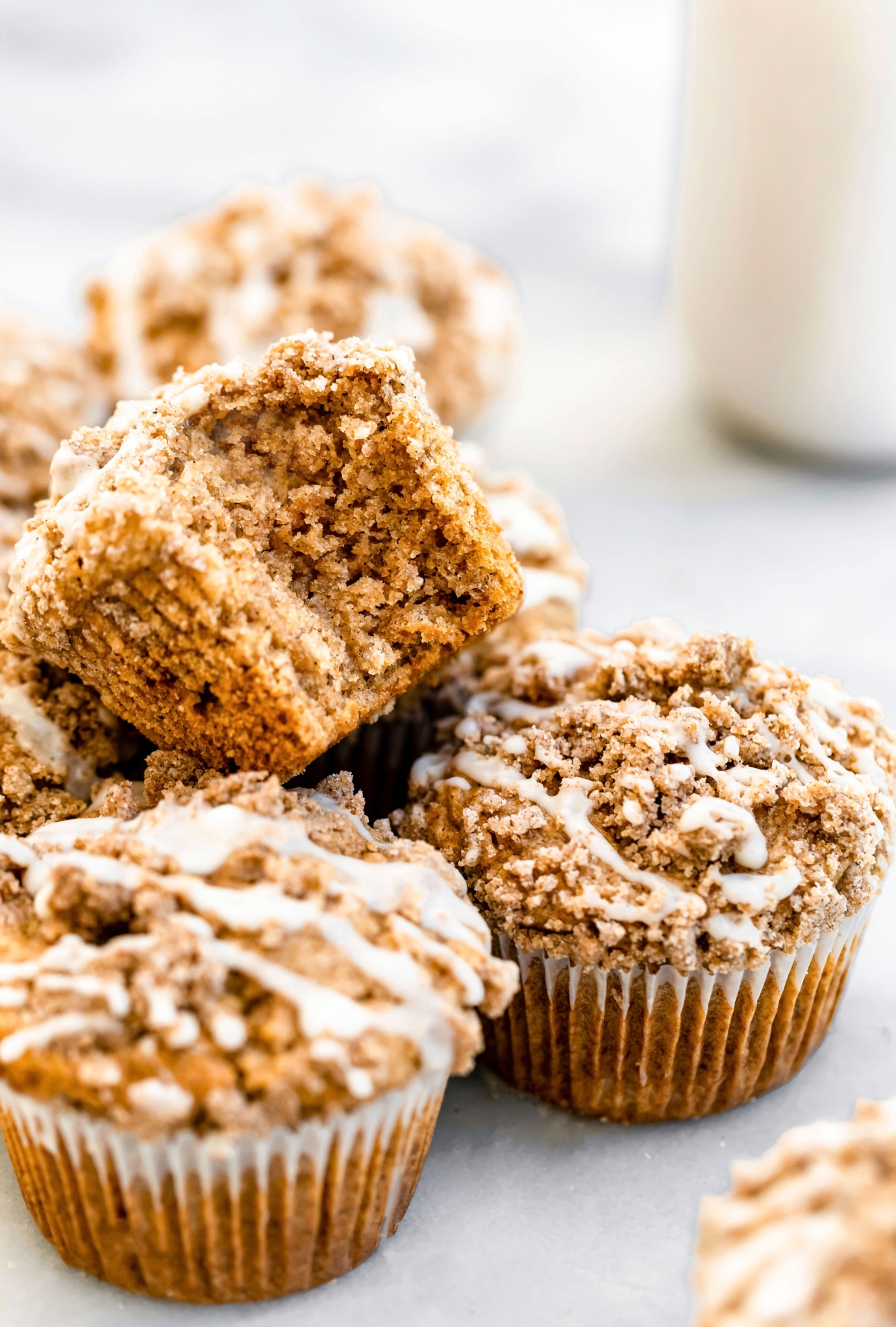 Ingredients:

Streusel Topping:

3 tablespoons brown sugar
1/2 teaspoon cinnamon
4 tablespoons GF all-purpose flour
1 ½ tablespoons melted coconut oil

Wet:

1 cup apple sauce
¼ cup Sir Kensington's Avocado Oil Mayonnaise
2 large eggs, room temperature
¼ cup melted coconut oil
2/3 cup granulated cane or light brown sugar (or half and half)
1 teaspoon vanilla extract
1 cup apple, peeled and finely diced (about 1 large apple)

Dry:

1 3/4 cups gluten free all-purpose flour
1/2 teaspoon baking soda
1 teaspoon baking powder
2 teaspoon ground cinnamon
½ teaspoon nutmeg
¼ teaspoon salt

Optional Glaze:

½ cup powdered sugar
1 teaspoon vanilla
1-2 tablespoons maple syrup

Instructions:

Preheat the oven to 425 degrees F..

Use a fork to combine all ingredients for the streusel topping in a small dish and set aside.
Whisk together all wet ingredients in a large mixing bowl, but leave the apple aside for now.
In a separate bowl, mix together all the dry ingredients.
Add the dry ingredients into the wet ingredients and mix to thoroughly combine.
Fold in the grated apple.
Scoop the batter into a lined muffin tray, filling about ¾ of the way up.
Sprinkle the streusel topping on top.
Bake for 5 minutes at 425, then lower the temperature to 350 and bake an additional 12-16 minutes or until an inserted toothpick comes out clean.
Let cool in the tray for 10-15 minutes, then transfer to a wire rack to finish cooling.
Whisk together the sugar, vanilla and maple syrup for the glaze, then drizzle on top of the muffins once cool.