Tuna poke nachos with @cookwithdanaa
SHRIMP THAI GOLDEN BAGS WITH @FOODMYMUSE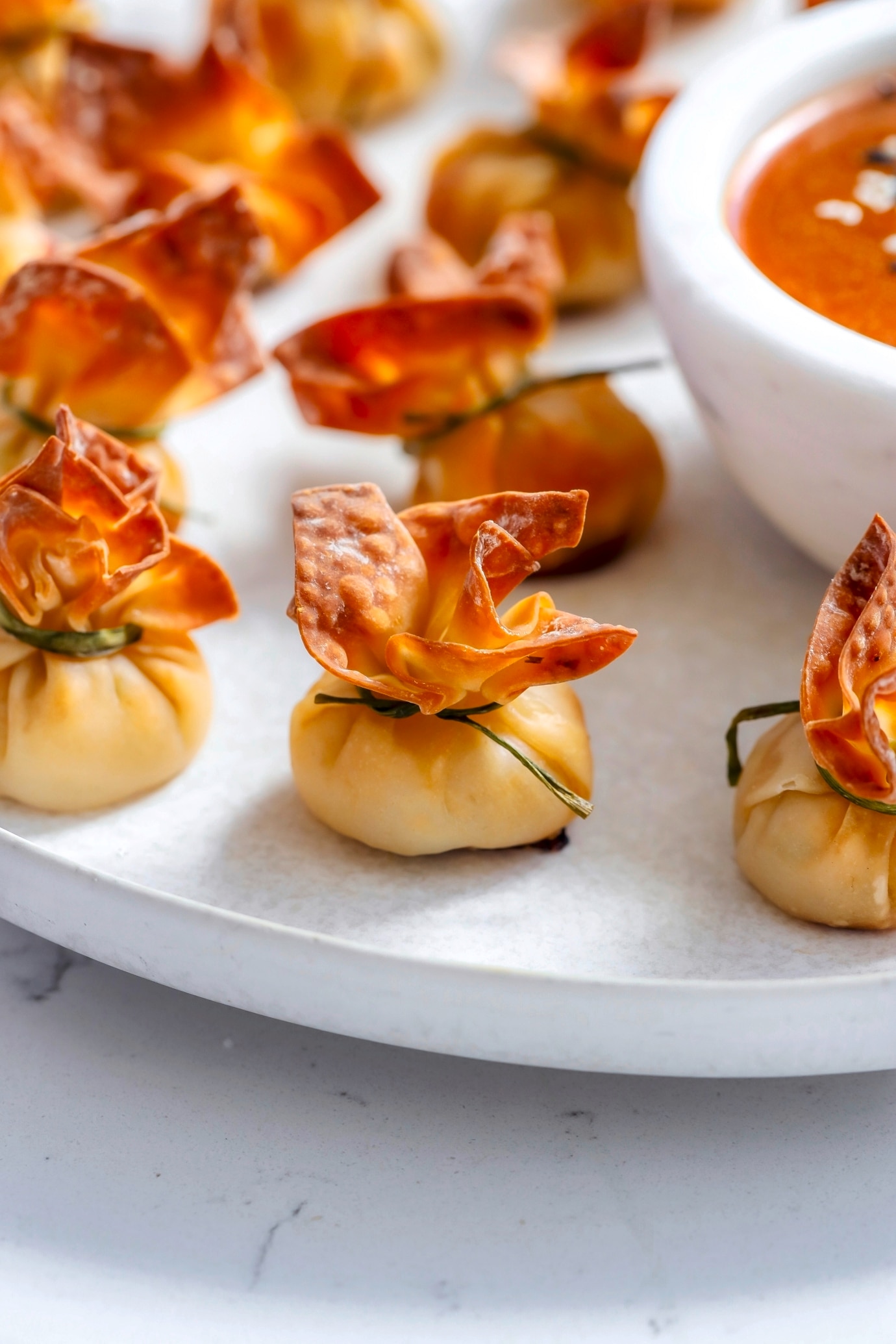 Recipe Development and Photography: @foodmymuse
Ingredients:

For the Shrimp:

8 oz shrimp, peeled and deveined
1/4 cup Sir Kensington's Chipotle Mayonnaise
3 scallions - white and green part, chopped
1 tsp fresh grated ginger
1 large garlic clove or 2 small ones, grated
2 tsp rice vinegar
2 tsp sesame oil
1 lemon (zest)
Salt and pepper to taste
3 tbsp fresh cilantro
16-20 wonton wrappers
Chives, for tying

For the Sauce:

2 tbsp Sir Kensington's Chipotle Mayonnaise
2 tbsp honey
1 tbsp tamari
2 tsp rice vinegar

Instructions:

Chop the shrimp into a paste
Add shrimp to a bowl with the scallions, garlic, ginger, cilantro, sesame oil, lemon zest, rice vinegar, chipotle mayo, salt and pepper. Mix well and refrigerate 15 min
Place about 1 tsp of the shrimp mixture inside the wonton wrappers to form the bags. Tie carefully with a chive
Spray avocado oil on a baking sheet, carefully place the little bags on the baking sheet and spray avocado oil on them
Bake at 400F for 20-25 min or until fully golden
Mix together ingredients for the sauce
Enjoy!