VEGAN SPINACH ARTICHOKE DIP
Tuna poke nachos with @cookwithdanaa
Makes: 4-6 servings
Prep time: 10 minutes
Cook time: 25 minutes
Total time: 35 minutes
Recipe Note: Dairy Free, Gluten Free, Vegetarian Friendly, Vegan Friendly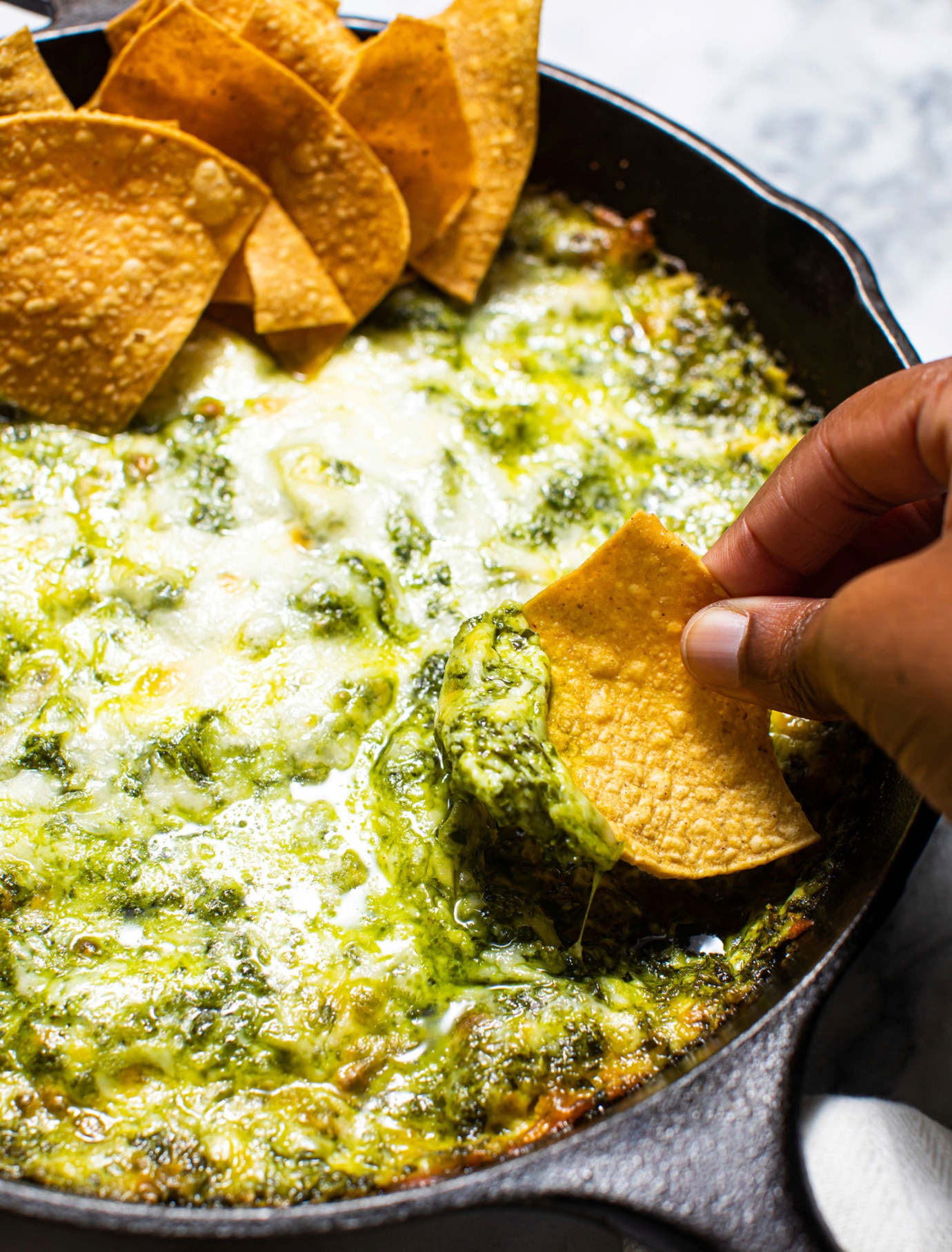 Ingredients:

6 ounces fresh baby spinach
½ cup Sir Kensington's Classic Vegan Mayo
1 teaspoon kosher salt
½ teaspoon freshly ground black pepper
½ teaspoon garlic powder
¼ teaspoon paprika
14 ounces canned whole artichoke hearts, roughly chopped
12 ounces vegan shredded mozzarella cheese, divided

Instructions:


Preheat the oven to 375°F and lightly grease a large oven-safe skillet or baking vessel and then set it aside.
In a food processor, pulse baby spinach together until chopped into fine pieces.
In a large bowl, combine spinach, mayonnaise, salt, pepper, garlic powder, paprika, artichoke hearts, and 8 ounces (2 cups) of shredded vegan cheese together. Mix thoroughly to fully combine.
Empty into skillet/baking vessel, and top with remaining 1 cup of shredded cheese.
Bake for 25 minutes or until spinach dip is bubbly throughout and cheese is lightly golden on top.
Serve with your favorite veggies, tortilla chips, bread, crackers, etc.!