DAIRY FREE CHIPOTLE MAC & CHEESE
Tuna poke nachos with @cookwithdanaa
Makes: 4-6 servings
Prep time: 30 minutes
Cook time: 20 minutes
Total time: 50 minutes
Recipe note: Vegetarian Friendly, Dairy Free. Make this recipe Gluten Free by using rice pasta instead of regular and rice flour instead of all purpose flour.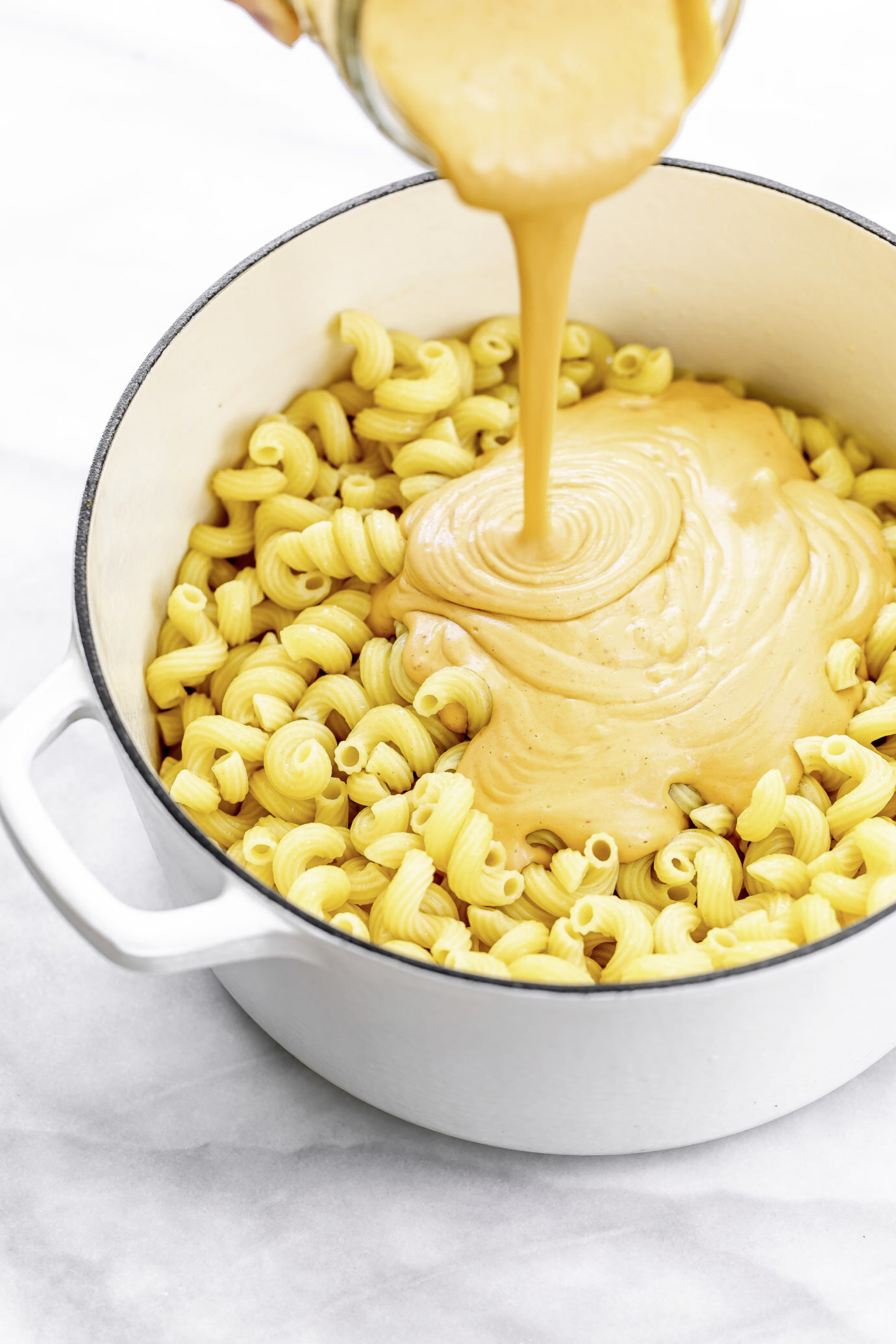 Ingredients:

1 1/4 cup raw cashews
16 ounces uncooked pasta
3 cups water
2 cloves garlic
4-6 chipotles in adobo (4 for mild, 6 for spicy)
1/4 cup Sir Kensington's Chipotle Mayo
1/3 cup nutritional yeast
1 teaspoon salt
1/4 cup dairy free butter
2 tablespoons all purpose flour
1 tablespoon cornstarch or tapioca starch
Chopped chives
Salt and pepper to taste

Instructions:

Add the raw cashews to a bowl and cover with boiling water. Let soak for 30 minutes.

Bring a large pot of water to a boil and cook pasta according to package instructions.

While the pasta is cooking, drain and rinse the cashews and add to a blender.

Add in the water and blend until completely smooth, about 1 full minute.

Add in all remaining ingredients except chives, and blend again until smooth.

Transfer to a pot and heat over medium/low heat, whisking occasionally.

Let simmer for about 5-10 minutes to allow the sauce to thicken.

When the pasta is done cooking, drain off the water and add the pasta to the pot with the cheese sauce.

Stir to combine.

Top with chopped chives, salt and pepper.

Optional: Transfer to an oven safe dish, sprinkle breadcrumbs on top and bake, uncovered for 15 minutes at 400 degrees Fahrenheit or until the top is golden brown.