Makes: 4 burgers
Prep time: 10 minutes
Cook time: 15 minutes
Total time: 25 minutes
Recipe note: Vegan Friendly, Vegetarian Friendly, Dairy Free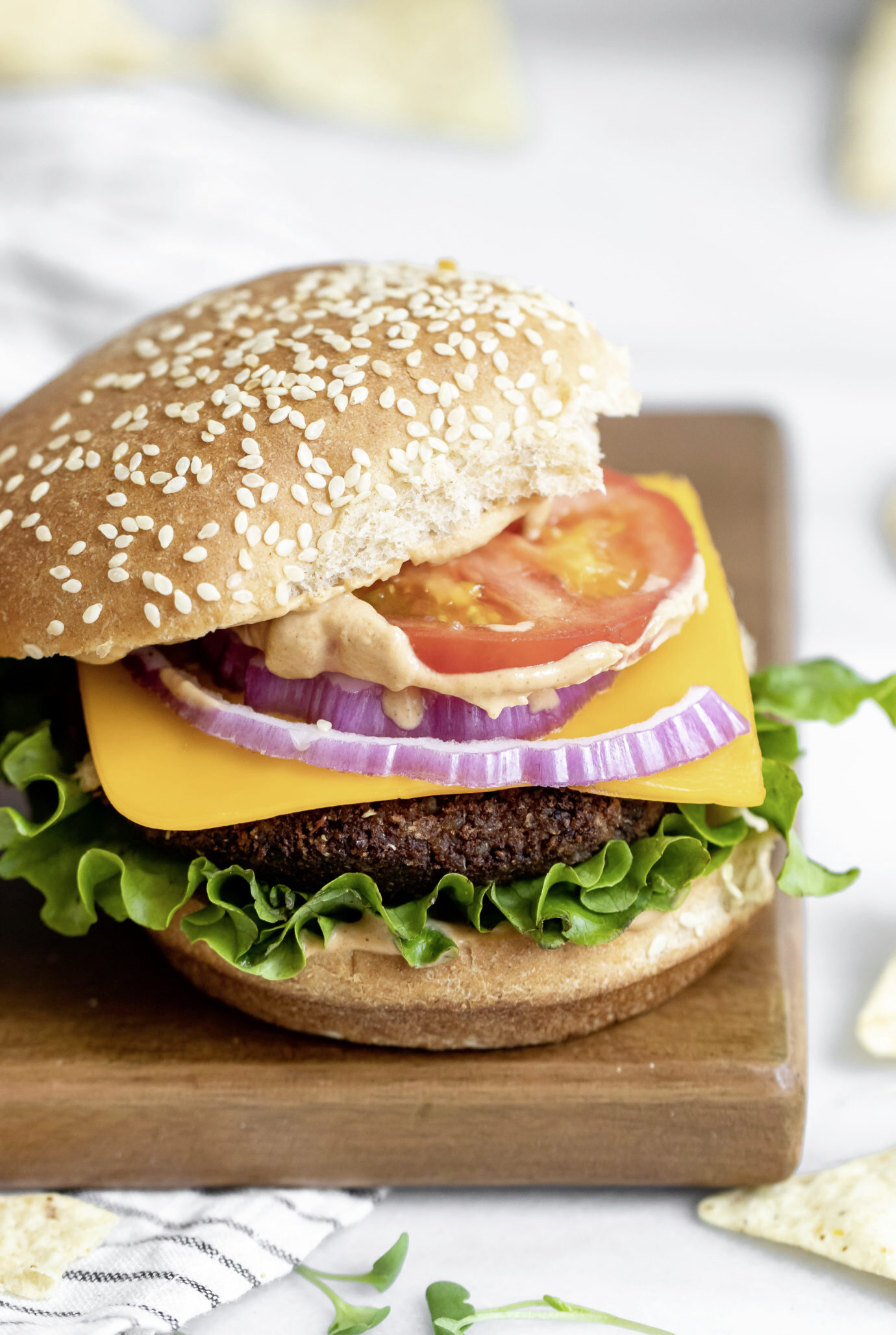 Ingredients:

For Patties
1 can black beans
1 cup cooked quinoa, cooled
1 teaspoon ground cumin
1 teaspoon paprika
1 teaspoon garlic powder
1 teaspoon onion powder
1/2 teaspoon salt
1/2 cup breadcrumbs, divided
3 tablespoons Sir Kensington's Classic Vegan Mayo
2 tablespoons tomato paste
2 tablespoons salsa
1/4 teaspoon black pepper
2 tablespoons olive oil for frying

To Serve
4 burger buns
lettuce
tomato
onion
Sir Kensington's Chipotle Vegan Mayo

Instructions:

Drain and rinse the black beans and add to a food processor.
Add all remaining patty ingredients but only half of the breadcrumbs.
Pulse until everything is well incorporated.
Transfer to a bowl and stir in the rest of the breadcrumbs. If the dough seems too wet or you prefer a firmer burger, add in another ¼ cup breadcrumbs.
Let sit in the fridge for about 10 minutes. This will make it easier to roll into patties/cook.
Divide the "dough" into 4 even patties and add each patty to a hot skillet with the olive oil. Cook on each side for 3-5 minutes or until golden brown.
Serve on burger buns with lettuce, tomato, onion and chipotle vegan mayo.