Recipe: new potato salad with soft green herbs
Recipe: new potato salad with soft green herbs
Our team loves salad. Those made with delicate greens drizzled with dressing, but also the macaroni and potato varieties covered in mayo. Ilene Rosen's new cookbook Saladish is a wonderful celebration of all salads, which is why we chose it for our latest read of #SKCookbookClub.
Saladish is the 2019 James Beard Award winner for Best Book of the Year in Vegetable-Focused Cooking, elevating salads far from a sad side dish. Rosen is a true produce whisperer and transforms any seasonal vegetable into a feast fit for a crowd (salad skeptics included)!
This recipe lets the herbs you choose shine, making it completely customizable. The lime and black pepper notes in our Avocado Oil Mayo also work perfectly to not only bind the salad but allow it to reach its true potato potential.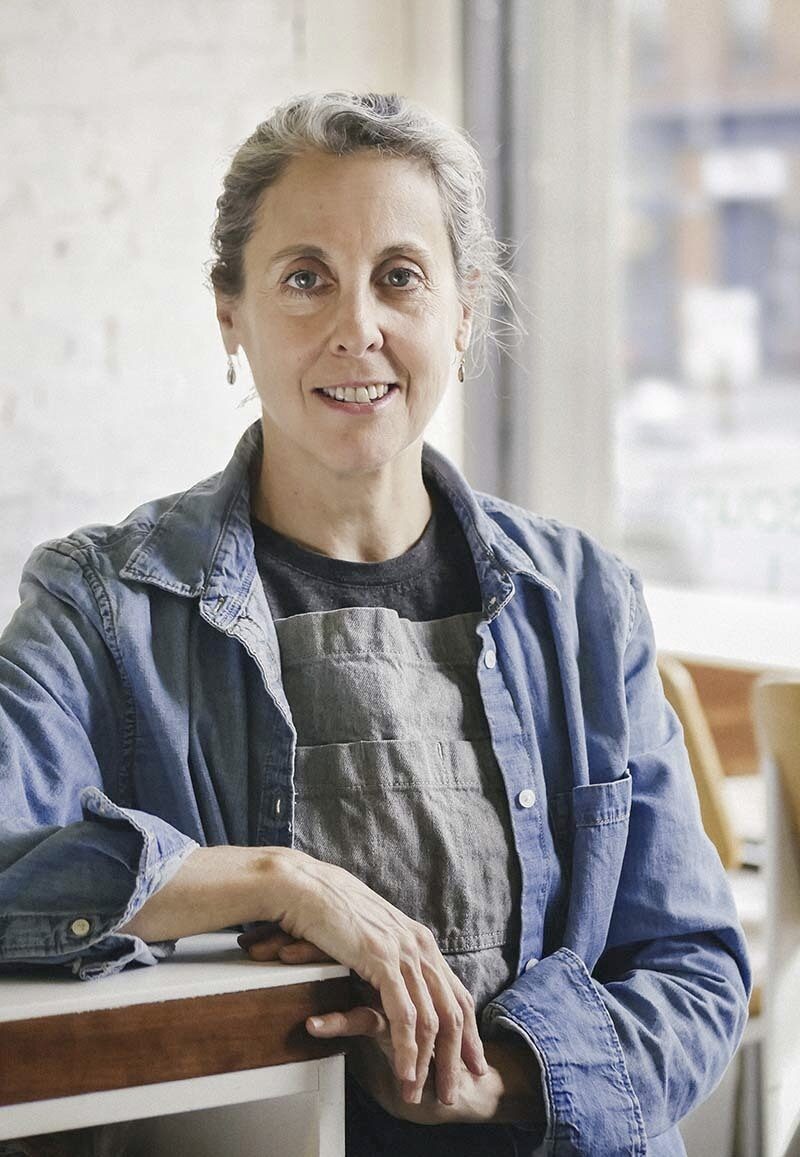 Ilene Rosen, author Saladish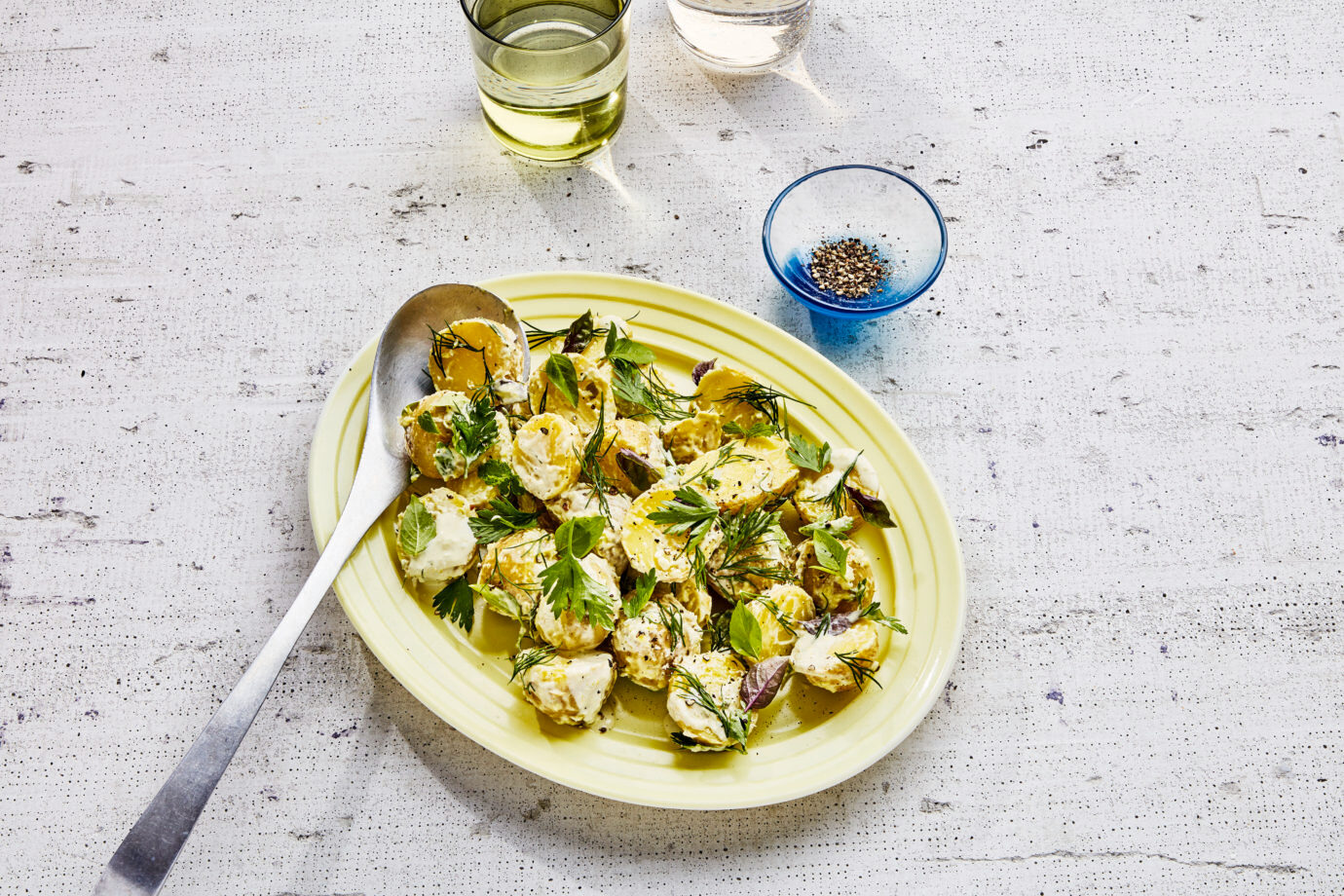 New potato salad with soft green herbs
Adapted from recipe on page 53 / Serves 4


2 scallions, roughly chopped
½ cup Sir Kensington's Avocado Oil Mayo
Grated zest and juice of 1 lemon
2 tablespoons extra-virgin olive oil
Kosher salt and freshly ground black pepper
1 ½ pounds small new potatoes, scrubbed
Roughly 2 cups of mixed fresh herbs (we used whole mint leaves, dill, celery leaves and tarragon sprigs)

Make the dressing: Put the scallions in the bowl of a food processor or in a blender, add the mayo and lemon zest and juice, and pulse to combine. With the motor still running, drizzle in the olive oil and process until smooth. Season to taste with salt and pepper. Set aside.
Put the potatoes in a large saucepan, add salted water to cover by 2 inches, and bring to a gentle boil. When the potatoes are just tender enough to be pierced through easily with the tip of a sharp knife, 10 to 12 minutes depending on size, drain in a colander.
When the potatoes are cool enough to handle, cut them in half and transfer to a bowl. Add half of the dressing and toss gently, taking care not to break the potatoes. Season to taste with salt and pepper. Let the potatoes cool completely.
When ready to serve, add three-quarters of the herbs, and the remaining dressing to the potatoes and toss to combine, shower the salad with remaining herbs.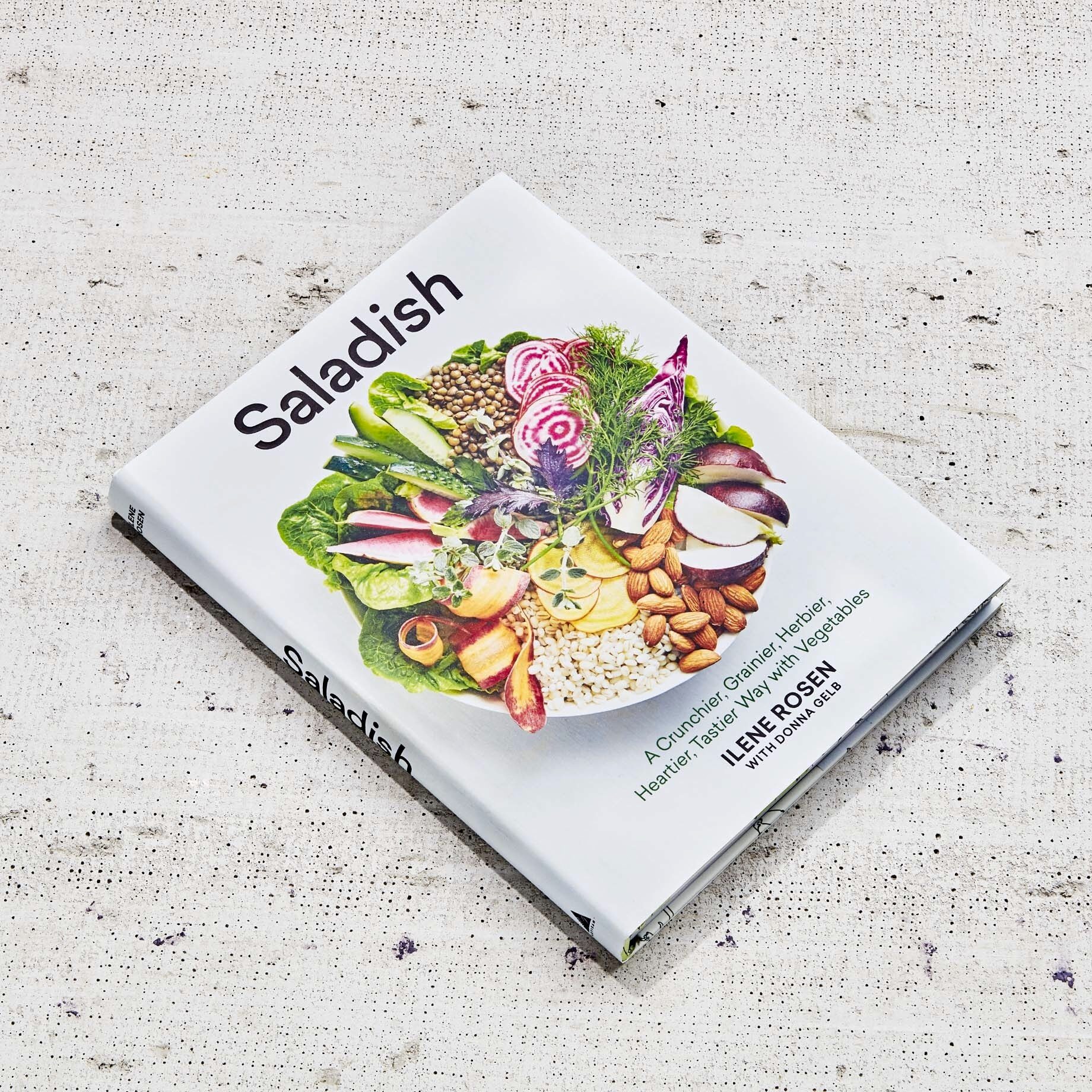 Adapted from Saladish by Ilene Rosen (Artisan Books). Copyright © 2018.