Tuna poke nachos with @cookwithdanaa
Makes: 9 brownies
Prep time: 5 minutes
Cook time: 1 ¼ hours + 45 minutes cooling time
Total time: 1 ¼ hours
Recipe Note: Gluten Free, Dairy Free, Vegetarian

Make it Nut Free

: use sunflower seed butter
Process ⅔ cup old-fashioned rolled oats in a food processor until a fine meal is formed. If needed, make sure the oats are certified gluten-free.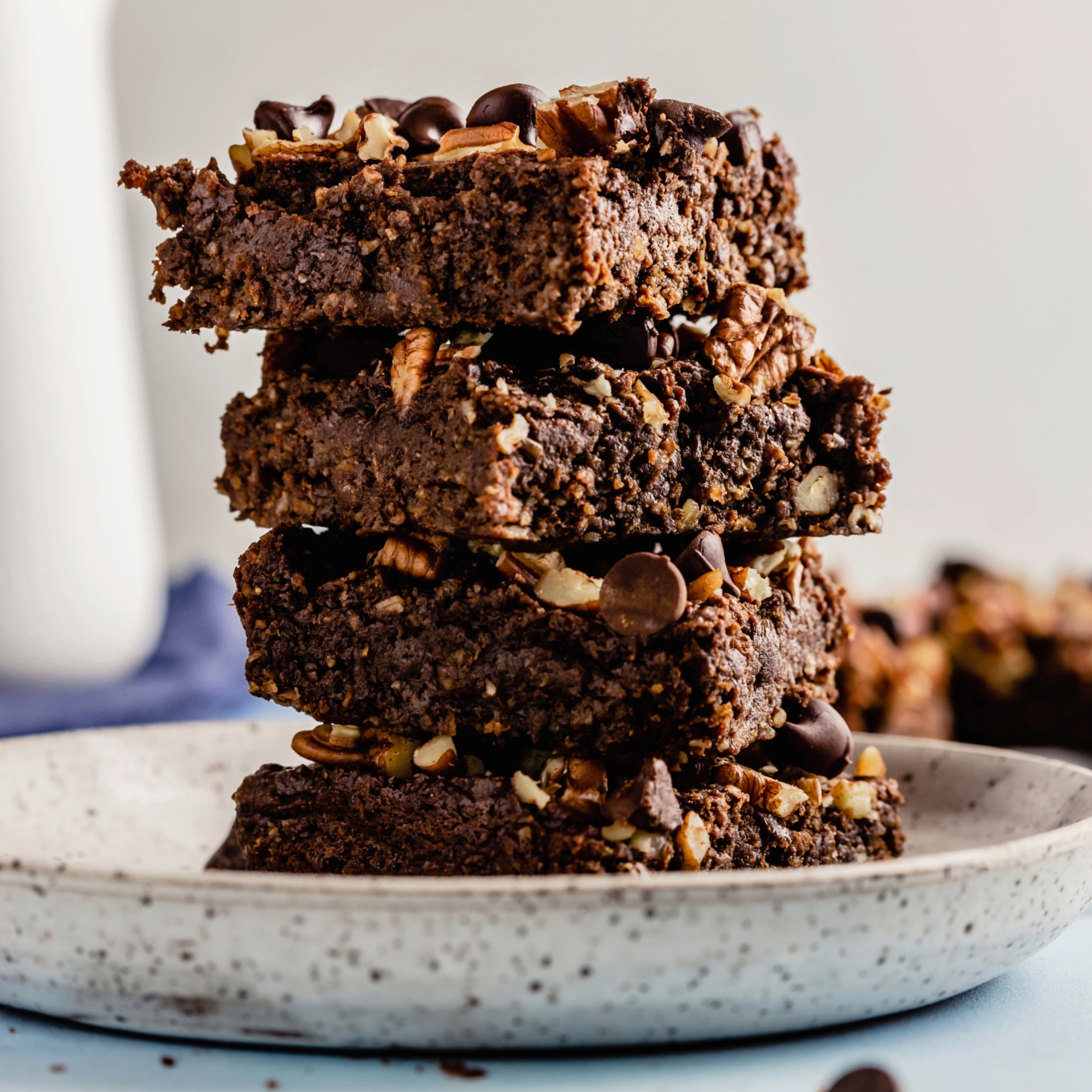 Ingredients:

1 medium sweet potato, quartered
⅔ cup pure maple syrup
½ cup creamy natural nut butter of choice
3 tablespoons Sir Kensington's Classic Mayonnaise
1 teaspoon pure vanilla extract
½ cup unsweetened cocoa powder
⅔ cup oat flour (see notes)
¼ teaspoon kosher salt
1 teaspoon baking powder
½ cup chopped raw pecans (optional)
¼ cup semi-sweet chocolate chips (optional), dairy free if needed

Instructions:
Heat oven to 375ºF with rack set in middle position.
Line a baking sheet with foil and arrange sweet potato, cut side down and roast until fork-tender, 35–40 minutes.
Remove sheet from oven, and wrap foil up and over sweet potatoes; let steam 5 minutes. Reduce oven temperature to 350ºF and line an 8×8-inch baking pan with foil, leaving a 2-inch overhang.
Meanwhile, whisk together maple syrup, nut butter, mayonnaise, and vanilla in a large bowl. Add cocoa powder and whisk until smooth and shiny, about 30 seconds.
Peel skins from sweet potatoes and transfer flesh to a medium bowl; mash until smooth. Add 1 cup sweet potato purée, oat flour, salt, and baking powder to bowl with nut butter mixture and mix to combine. (Reserve leftover sweet potato puree for another use.)
Spread batter into an even layer in prepared pan. Sprinkle pecans and chocolate chips over top, if using. Bake brownies until a toothpick inserted in the center comes out clean with a few crumbs, 30–32 minutes.
Transfer pan to a wire rack and let brownies cool completely in pan, 45–60 minutes. Using the foil edges, lift brownies out of pan and cut into 9 squares.