Tuna poke nachos with @cookwithdanaa
Makes: 4 servings
Prep time: 20 minutes + 1 hour chilling time
Cook time: 15 minutes
Total time: 35 minutes + 1 hour chilling time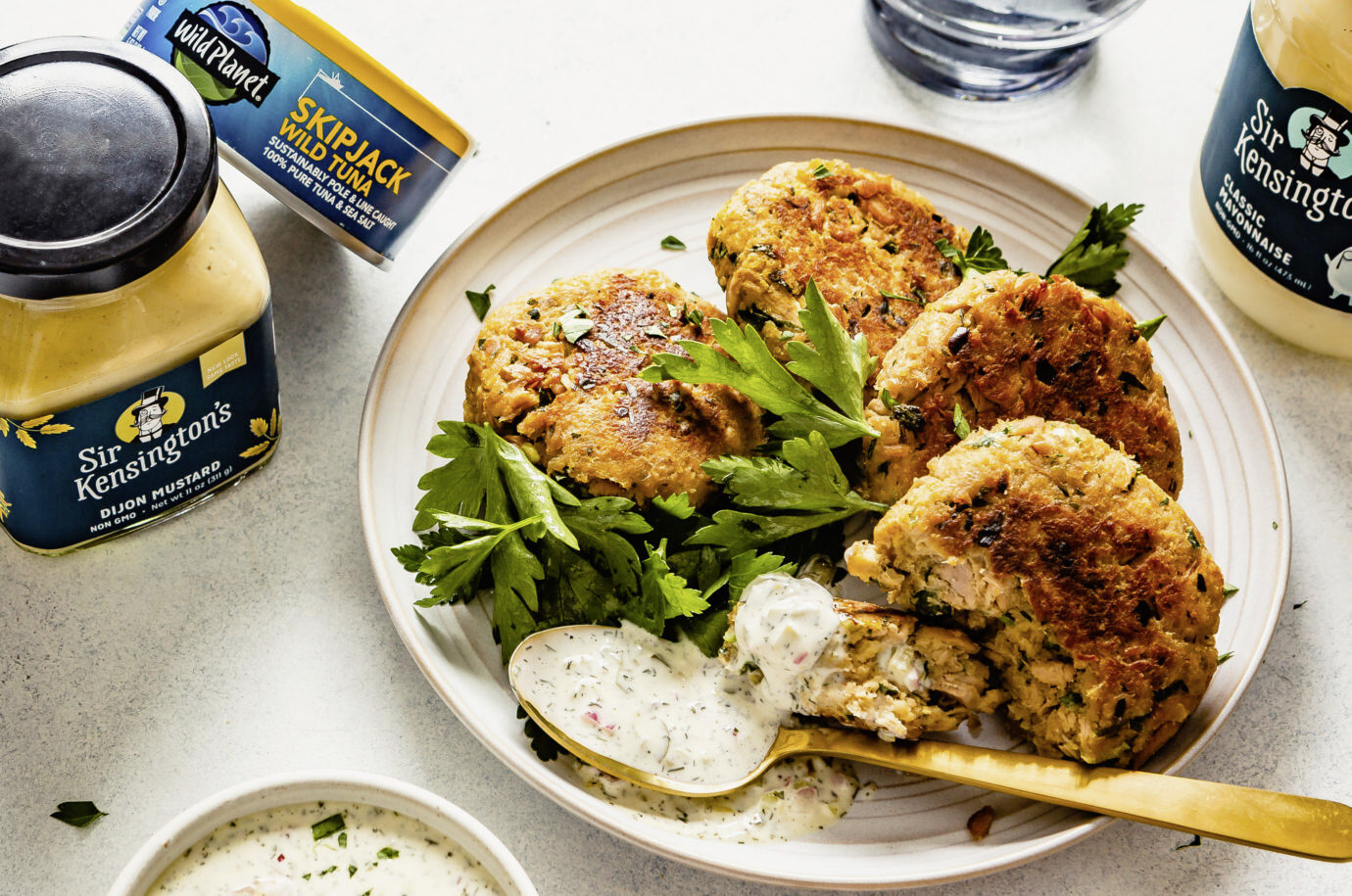 Ingredients:

½ cup Sir Kensington's Classic Mayonnaise
3 tablespoons lemon juice
½ tsp sugar
1 tablespoon red onion, finely minced
1 teaspoon black pepper, cracked
Salt, to taste
2-4 baby kosher dill pickles or cornichons, finely chopped
1 tablespoon fresh dill, minced
2 cans Wild Planet Skipjack Wild Tuna (5 ounce cans, drained)
2 teaspoons Sir Kensington's Dijon mustard
1/2 cup panko (plain)
Zest of 1 lemon
1 tablespoon water
2 tablespoons parsley, chopped
2 tablespoons fresh scallions, thinly sliced
Freshly ground black pepper, to taste
1 egg
2 tablespoons extra virgin olive oil
1/2 teaspoon butter

Instructions:

For The Tartar Sauce

Combine mayonnaise, 2 tablespoons lemon juice, sugar, red onion, black pepper and salt in a medium mixing bowl and whisk.
Add finely chopped pickles and minced dill.
Let chill in the refrigerator for 15-30 minutes before serving.

For the Cakes

In a medium bowl, mix together the tuna, dijon mustard, panko, lemon zest, remaining lemon juice, water, parsley, and scallions. Season with salt and cracked black pepper. Taste for seasoning. Once seasoned, add egg to the mixture.
Form the mixture into 4 equal sized cakes. Place cakes onto a wax paper lined tray and chill for 30 minutes to one hour.
Heat the olive oil and butter in a skillet over medium high heat. Once the pan is hot, place the cakes into the pan and cook until well browned, approximately 3-4 minutes on each side.
Remove from pan and set on a paper towel lined sheet man to remove excess oil.
Once blotted, serve with reserved Tartar Sauce.