PALEO DOUBLE CHOCOLATE COOKIES
Tuna poke nachos with @cookwithdanaa
Makes: 12 cookies
Prep time: 10 minutes
Cook time: 24 minutes
Total time: 34 minutes
Recipe Note: Dairy Free, Grain Free, Paleo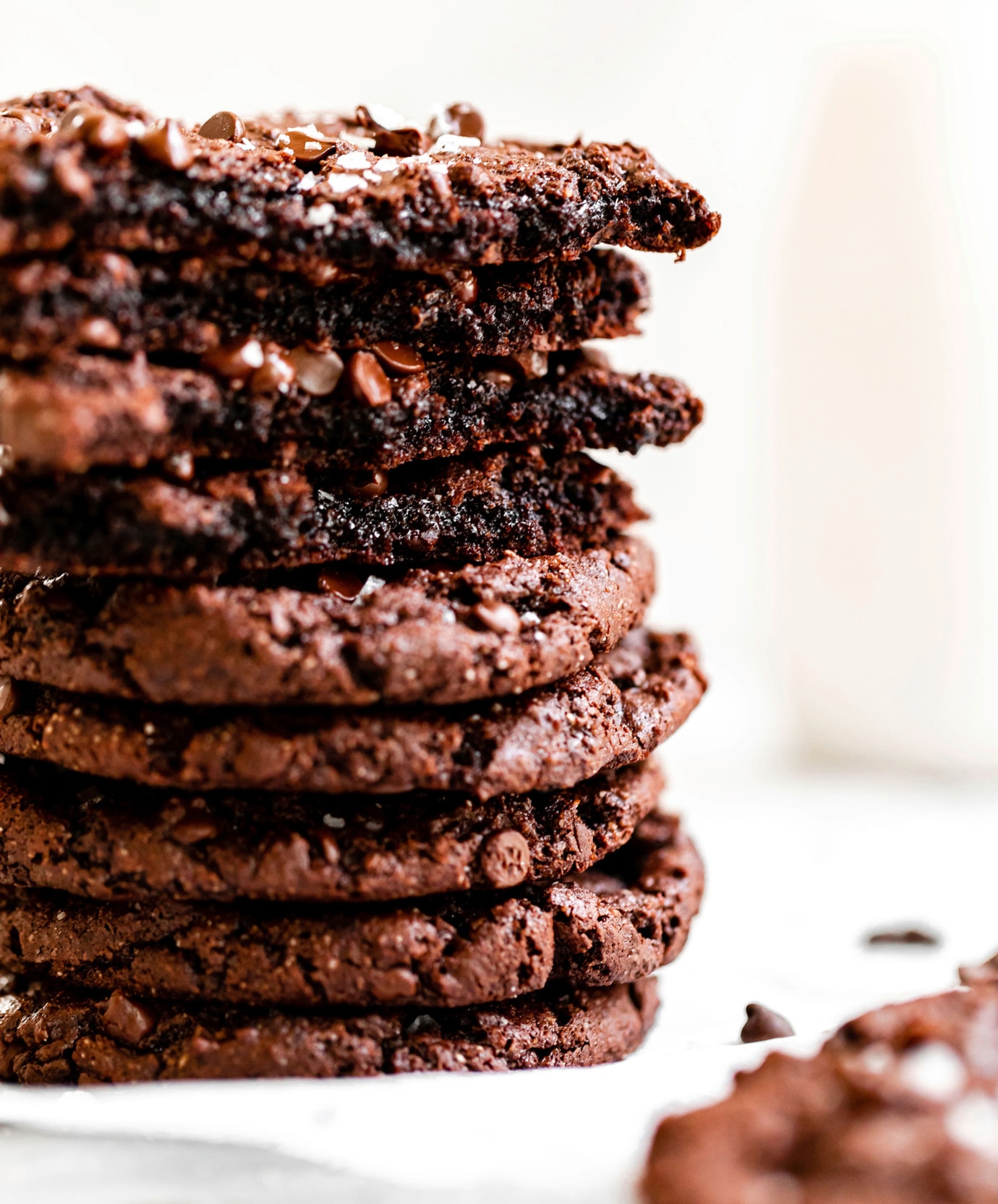 Ingredients:

Wet

1/2 cup runny almond butter
1/4 cup maple syrup
2 tablespoons avocado or coconut oil
2 tablespoons Sir Kensington's Avocado Oil Mayo
1/4 cup apple sauce
1 teaspoon vanilla extract

Dry

2/3 cup brown or coconut sugar
1/2 cup cocoa powder
1 1/4 cups almond flour
1/2 teaspoon baking powder
1 teaspoon baking soda
1/4 teaspoon salt
2/3 cup paleo friendly chocolate chips or chopped dark chocolate bar

Instructions:

Preheat the oven to 350 degrees Fahrenheit.
In a large mixing bowl, whisk together all wet ingredients.
Add in the dry ingredients, making sure to spoon and level the flour and cocoa powder into the measuring cups, don't scoop from the bag.
Use a wooden spoon to mix together.
Fold in the chocolate chips and mix to combine.
Use cookie scoop to measure scoop the dough onto a baking sheet lined with parchment paper. Keep a few inches between each cookie to account for spreading. I recommend no more than 6 per baking tray.
Bake for 10-14 minutes. When you take the cookies out, they should still be very soft but will continue to harden and flatten slightly as they cool.
The cookies can sometimes spread into a more oval shape, if you want perfect circles, take a large circle cookie cutter as soon as the cookies come out of the oven, put the cookie cutter over the cookie so it's just around the edges and wiggle it around a bit to get it to form a perfect circle. You can also sprinkle on more chocolate chips at this stage too, they will soften right on top if they're still warm. If you don't have a cookie cutter like that, take a fork and gently press the edges and smoosh them into a more even circle.
Let cool for 15 minutes, then sprinkle with salt flakes if desired and enjoy!