Tuna poke nachos with @cookwithdanaa
Makes: 3 burritos
Prep time: 10 minutes
Cook time: 15 minutes
Total time: 25 minutes
Recipe note: Vegan Friendly, Vegetarian Friendly, Dairy Free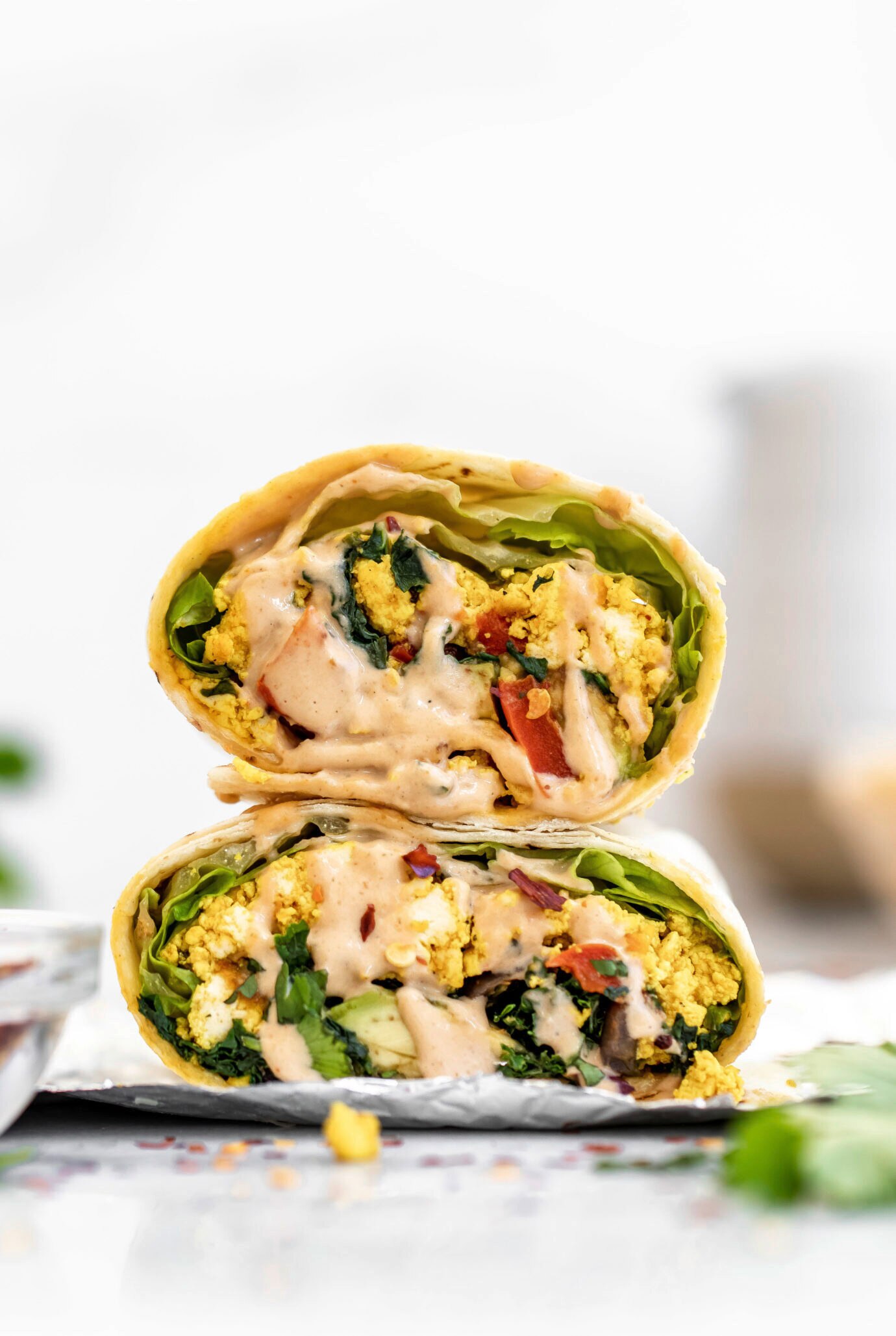 Ingredients:

Tofu
1 12 ounce block firm tofu
1 tablespoon oil
3 tablespoons Sir Kensington's Vegan Special Sauce
2 tablespoons nutritional yeast
2 tablespoons salsa
1/2 teaspoon turmeric
1/2 teaspoon garlic
1/2 teaspoon salt
black pepper to taste

Veggies
1 tablespoon oil
1/2 onion, chopped
1 red bell pepper, diced
2 cups chopped kale, stems removed
1 tomato, diced
1/4 teaspoon cumin
1/4 teaspoon chili powder
1/4 teaspoon salt

To serve
3 large tortillas
1 avocado, sliced
1 cup black beans
1/2 cup chopped cilantro

Instructions:

Add the tofu and oil to a skillet and mash with a fork until no large chunks remain. Saute for 2-3 minutes.
Add the Vegan Special Sauce, nutritional yeast, salsa, turmeric, garlic, salt and black pepper. Saute for an additional 5 minutes.
Meanwhile, in a separate pan, add the oil, chopped onion, diced bell pepper, kale, tomatoes, and seasonings and saute for 5 minutes or until the kale is wilted and the peppers are golden brown.
Add ¼ of the tofu to a tortilla, top with ¼ of the veggies, sliced avocado, black beans and chopped cilantro.
Roll tightly with the sides folded in, slice in half and enjoy!