Tuna poke nachos with @cookwithdanaa
Makes: 8 cups
Prep: 10 minutes
Cook: 50 minutes
Total: 1 hour
Recipe Note: Vegetarian Friendly, Dairy Free. This recipe can be made Gluten Free if croutons are left out (or if Gluten Free bread is used).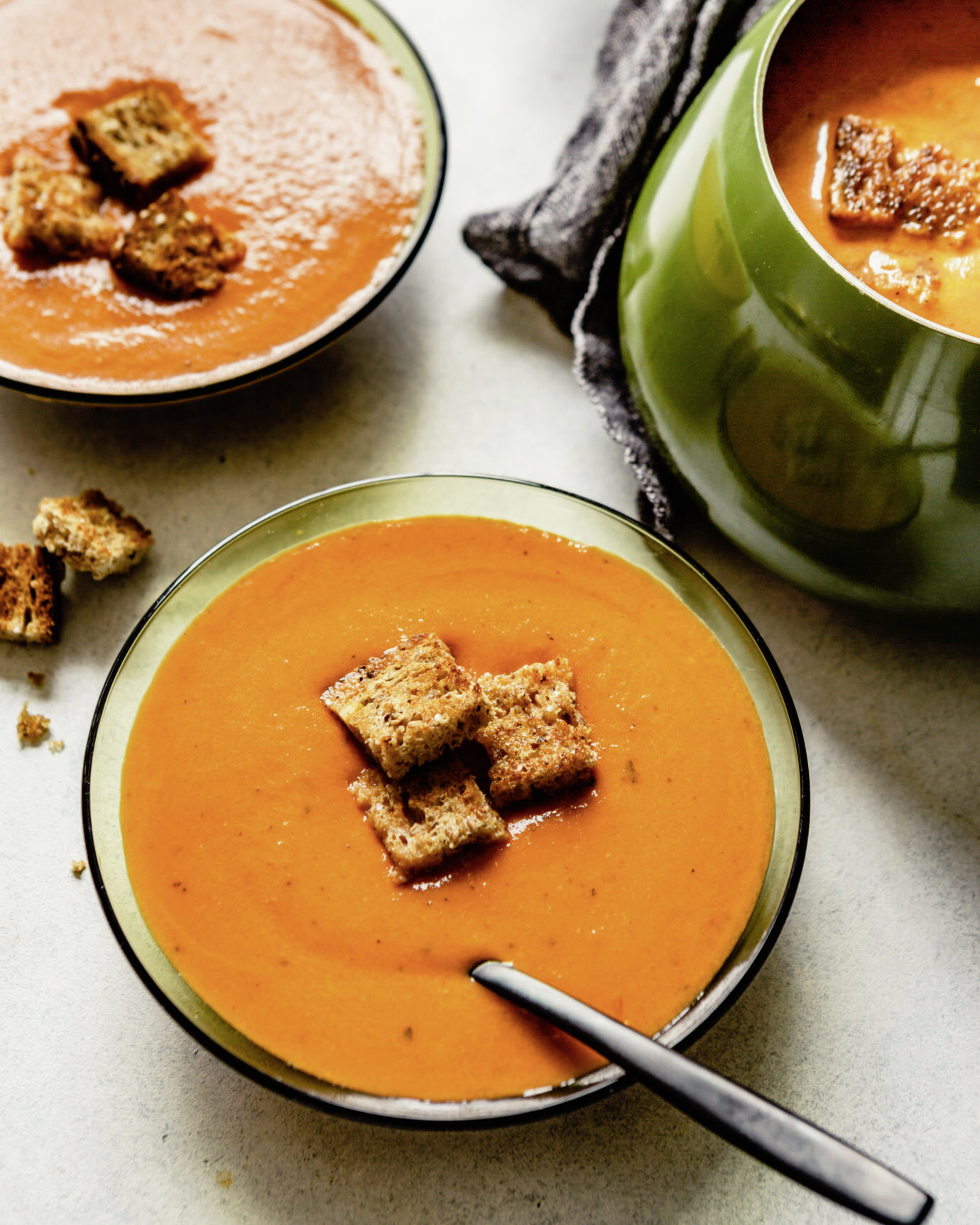 Ingredients:

3 tablespoons olive oil, divided
1 cup diced onions
3 tablespoons tomato paste
1 tablespoon dried oregano
2 teaspoon ground cumin
Salt
¾ teaspoon garlic powder
2 cans (28-ounce each) whole peeled tomatoes in juice
¼ cup Sir Kensington's Chipotle Mayo
1 tablespoon honey
4 slices whole-wheat sandwich bread, cut into 1-inch cubes
Black pepper

Instructions:

Heat 2 tablespoons oil in a large heavy pot over medium heat. Add onion, and cook until onion is softened and golden brown, about 6–8 minutes. Add tomato paste, oregano, cumin, 1 teaspoon salt, and garlic powder and cook 1 minute.

Stir in tomatoes with juices and 4 cups water. Increase heat to high and bring to a boil, reduce heat to medium and simmer until soup has thickened and reduced, about 35 minutes.

Remove soup from heat and let cool slightly. Working in batches, purée soup in a standard blender until smooth. Return soup to pot and stir in mayonnaise and honey; season with salt to taste.

Heat broiler to high with rack set 6-inches from heating element. Toss bread with remaining tablespoon oil; season with salt and pepper. Arrange bread cubes in a single layer on a baking sheet and broil until toasted, 3–4 minutes, flipping halfway through.