CHILLED NOODLE SALAD WITH SRIRACHA PEANUT SAUCE
Tuna poke nachos with @cookwithdanaa
Makes: 4-6 servings
Prep time: 15 minutes
Cook time: 8 minutes
Total time: 25 minutes
Recipe Note: Vegetarian Friendly, Dairy Free

Make it Gluten Free

: use tamari instead of soy sauce

Make it Peanut Free

: use almond butter instead of peanut butter

To increase protein

: add seared shrimp or cooked chicken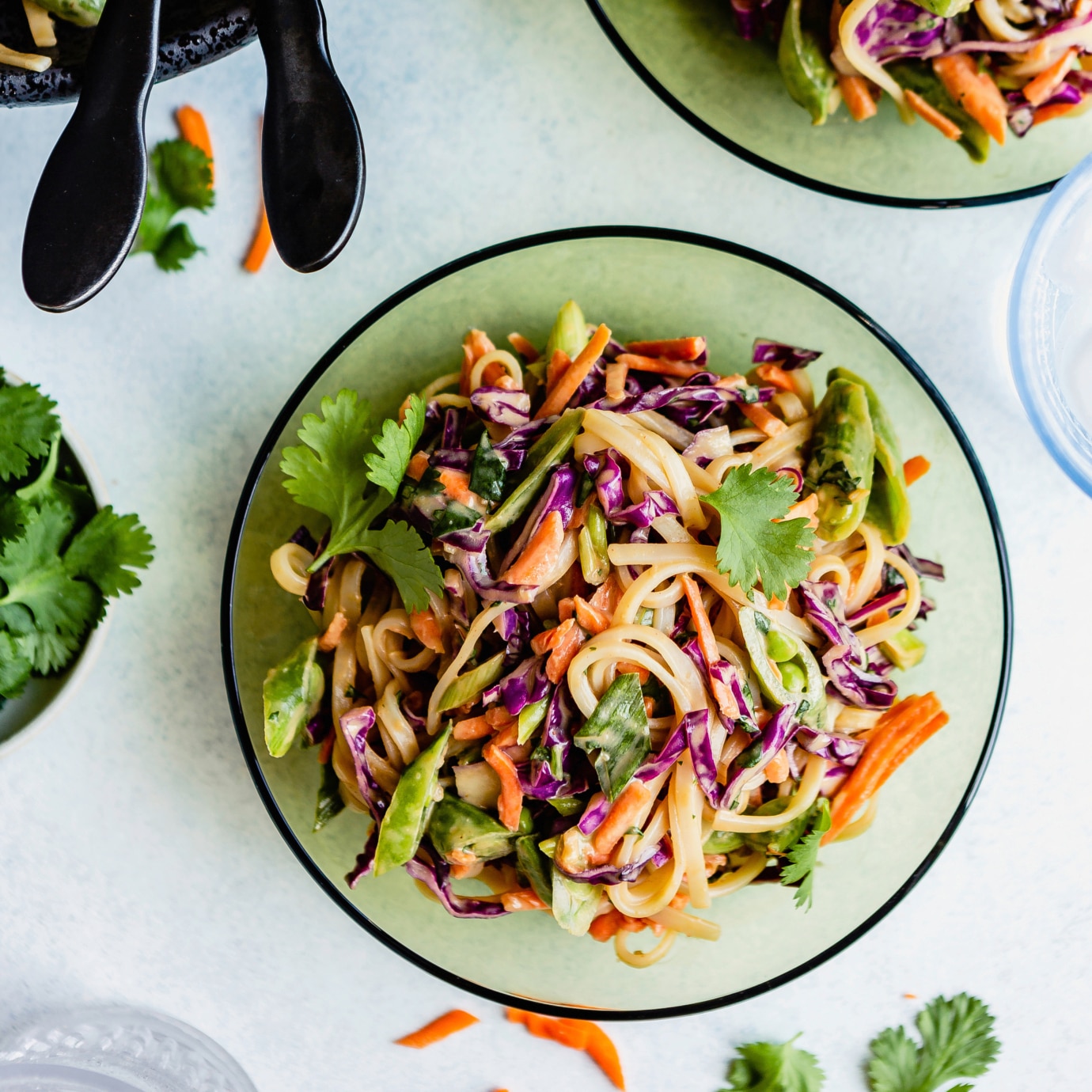 Ingredients:

8 ounces dried rice noodles
3 tablespoons creamy peanut butter
3 tablespoons low-sodium soy sauce
3 tablespoons Sir Kensington's Sriracha Mayo
2 tablespoons fresh lime juice
2 tablespoon honey
½ teaspoon grated fresh garlic
½ teaspoon ground ginger
2 cups shredded purple cabbage
1 ½ cup shredded carrots
1 ½ cup sliced snap peas
¾ thinly sliced scallions
¼ cup chopped cilantro
crushed peanuts, for serving, optional

Instructions:
Cook noodles according to package directions.
Meanwhile, whisk together peanut butter, soy sauce, Sriracha Mayo, lime juice, honey, garlic, and ginger in a large bowl.
Drain noodles, then rinse noodles with cold water and drain again. Add noodles to bowl with sauce and toss to coat.
Add cabbage, carrots, peas, scallions, and cilantro and toss to combine. Sprinkle with peanuts and serve.