Tuna poke nachos with @cookwithdanaa
Makes: 4 salmon burgers + 4 cups slaw
Prep: 20 minutes
Cook: 35 minutes
Total Time: 55 minutes
Recipe note: Dairy Free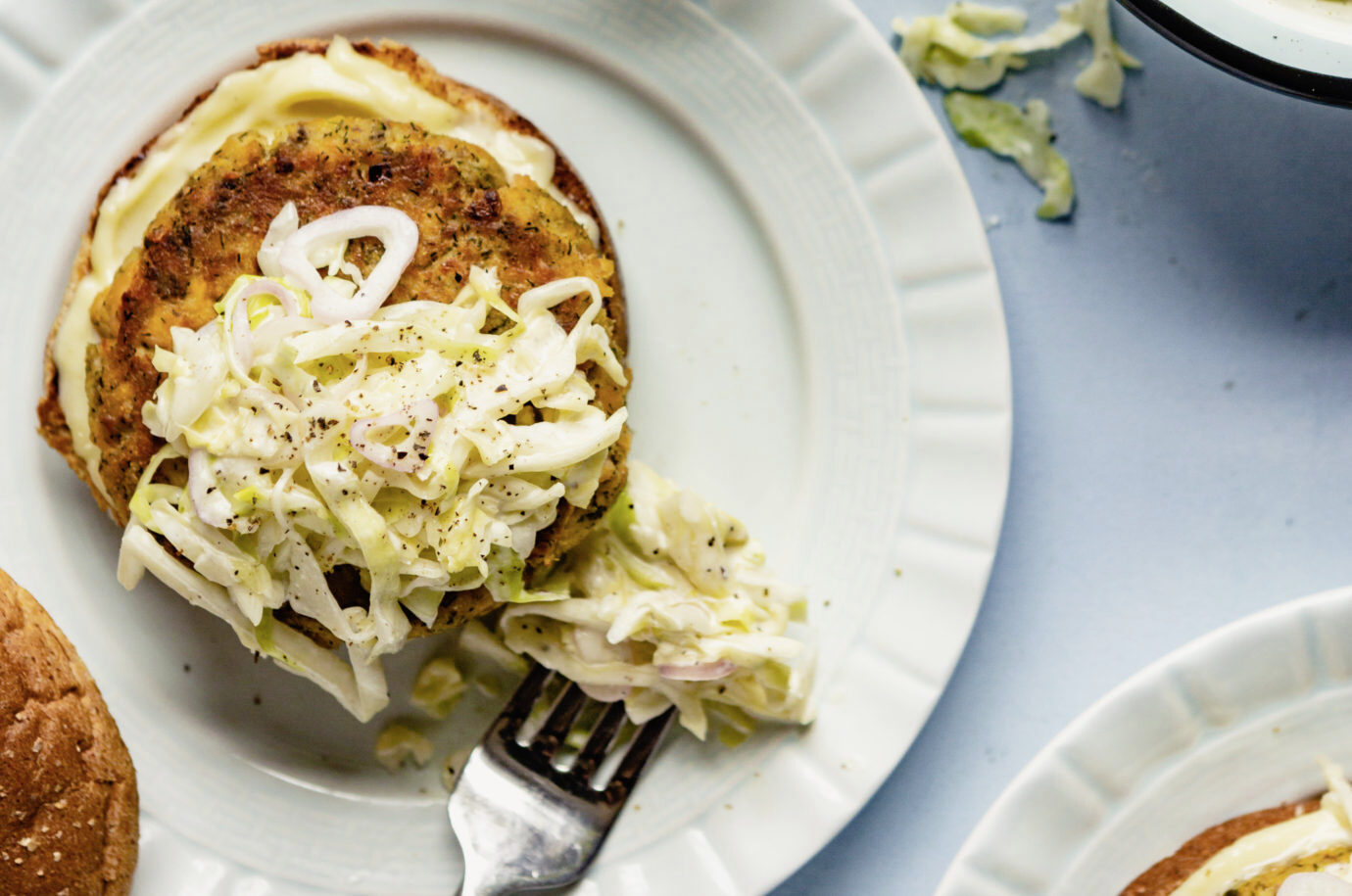 Ingredients:

Salmon Patties
3 cans (6-ounces each) wild caught salmon
2 eggs, beaten
¼ cup whole-wheat breadcrumbs
2 tablespoons minced shallot
1 tablespoon minced capers
2 teaspoons dried dill
1 lemon, zested and juiced
Salt and black pepper to taste
1 tablespoon olive oil

Slaw
½ cup Sir Kensington's Classic Mayo, divided
½ teaspoon garlic powder
5 cups shredded green cabbage
⅓ cup very thinly sliced shallot

To serve
4 whole-wheat burger buns, split and lightly toasted

Instructions:

Combine salmon, eggs, breadcrumbs, shallot, capers, dill, 1 teaspoon lemon zest, ½ teaspoon salt, and ¼ teaspoon pepper in a large bowl. Form salmon mixture into 4 patties.

Whisk ¼ cup mayo, 3 tablespoons lemon juice, and garlic powder. Add cabbage and thinly sliced shallot and toss to coat; season with salt and pepper.

Heat oil in a large nonstick skillet over medium heat until shimmering. Add salmon patties and cook until golden brown and a thermometer inserted in the centers registers 145ºF, 4–5 minutes per side.

Spread 1 tablespoon mayonnaise on each bun, top with a salmon patty and slaw.