HEALTHY BREAKFAST CASSEROLE
Tuna poke nachos with @cookwithdanaa
Makes: 8 servings
Prep time: 10 minutes
Cook time: 40 minutes
Total time: 50 minutes
Recipe Note: Gluten-Free, Keto Friendly

Make it Dairy Free, Paleo and Whole30 Friendly: leave out the feta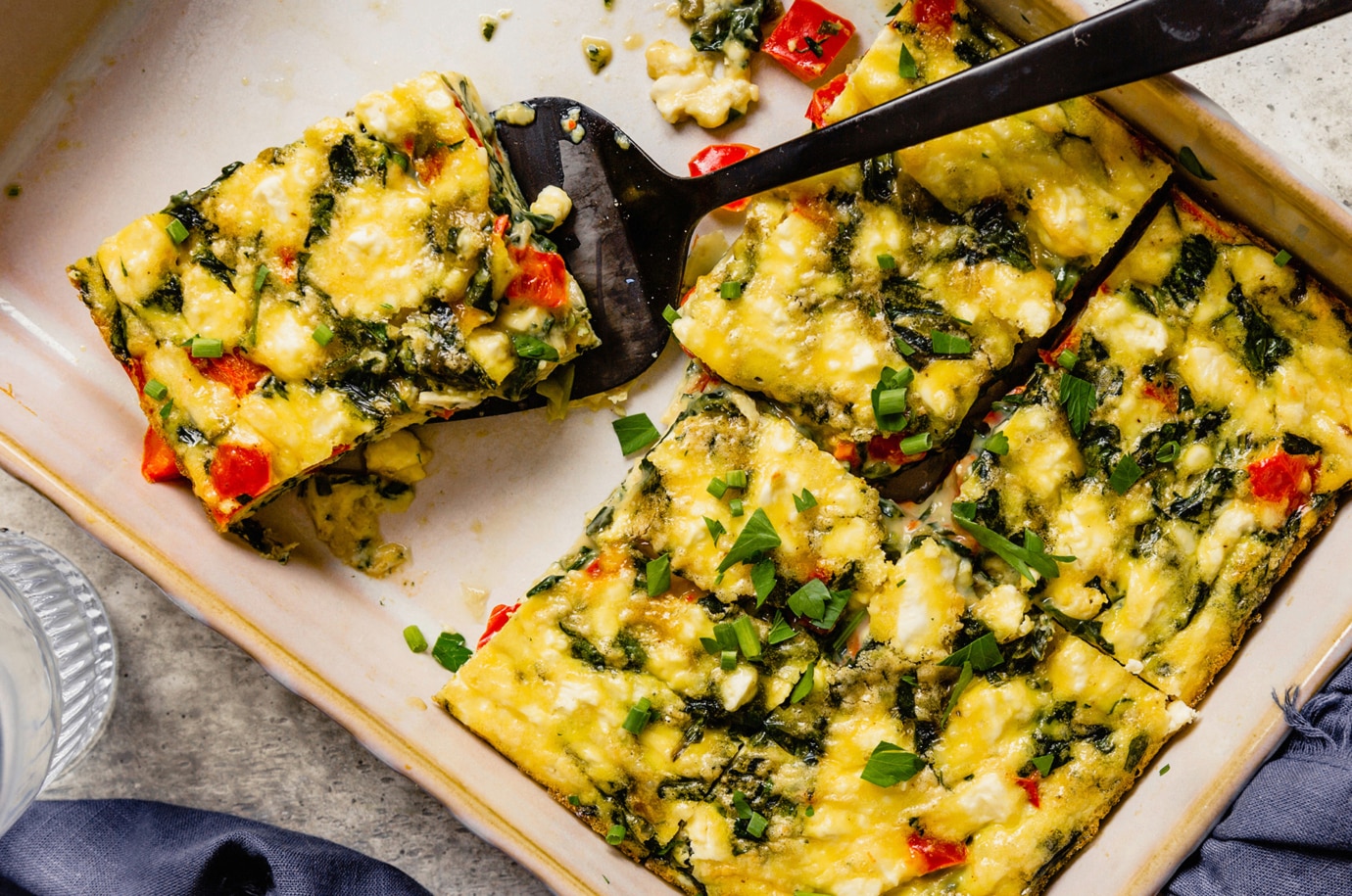 Ingredients:

1 tablespoon extra-virgin olive oil
2 medium red bell peppers, seeded and chopped
¾ cup green onions, sliced
6 cups chopped fresh spinach
12 large eggs
3 tablespoons Sir Kensington's Avocado Oil Mayonnaise or Avocado Oil Ranch
2 teaspoons Sir Kensington's Dijon Mustard
½ teaspoon each kosher salt cracked black pepper
4 ounces (1 cup) crumbled feta
Fresh herbs of choice for serving

Instructions:
Heat oven to 350ºF. Lightly grease a 9x13-inch baking dish.
Heat oil in a large nonstick skillet over medium until shimmering. Add pepper and green onions, and cook, stirring frequently, until vegetables are tender, about 8 minutes; season with salt and pepper.
Add spinach to skillet and cook, stirring frequently, until wilted, about 2 minutes; set aside to cool.
Beat eggs, mayonnaise (or ranch), dijon mustard, ½ teaspoon salt, and ½ teaspoon pepper together until combined. Stir in cooled cooked vegetables and ½ cup feta; transfer to prepared dish. Sprinkle remaining ½ cup feta over top of egg mixture.
Bake until edges are puffed and set, the center just barely jiggles when moved, and a knife inserted in the middle comes out clean, 25–30 minutes.
Let casserole cool slightly before serving.