SPICY CHICKEN BUDDHA BOWLS
Tuna poke nachos with @cookwithdanaa
Makes: 4 servings
Prep time: 10 minutes
Cook time: 15 minutes
Total time: 25 minutes
Recipe note: Keto Friendly, Grain Free, Gluten Free, Dairy Free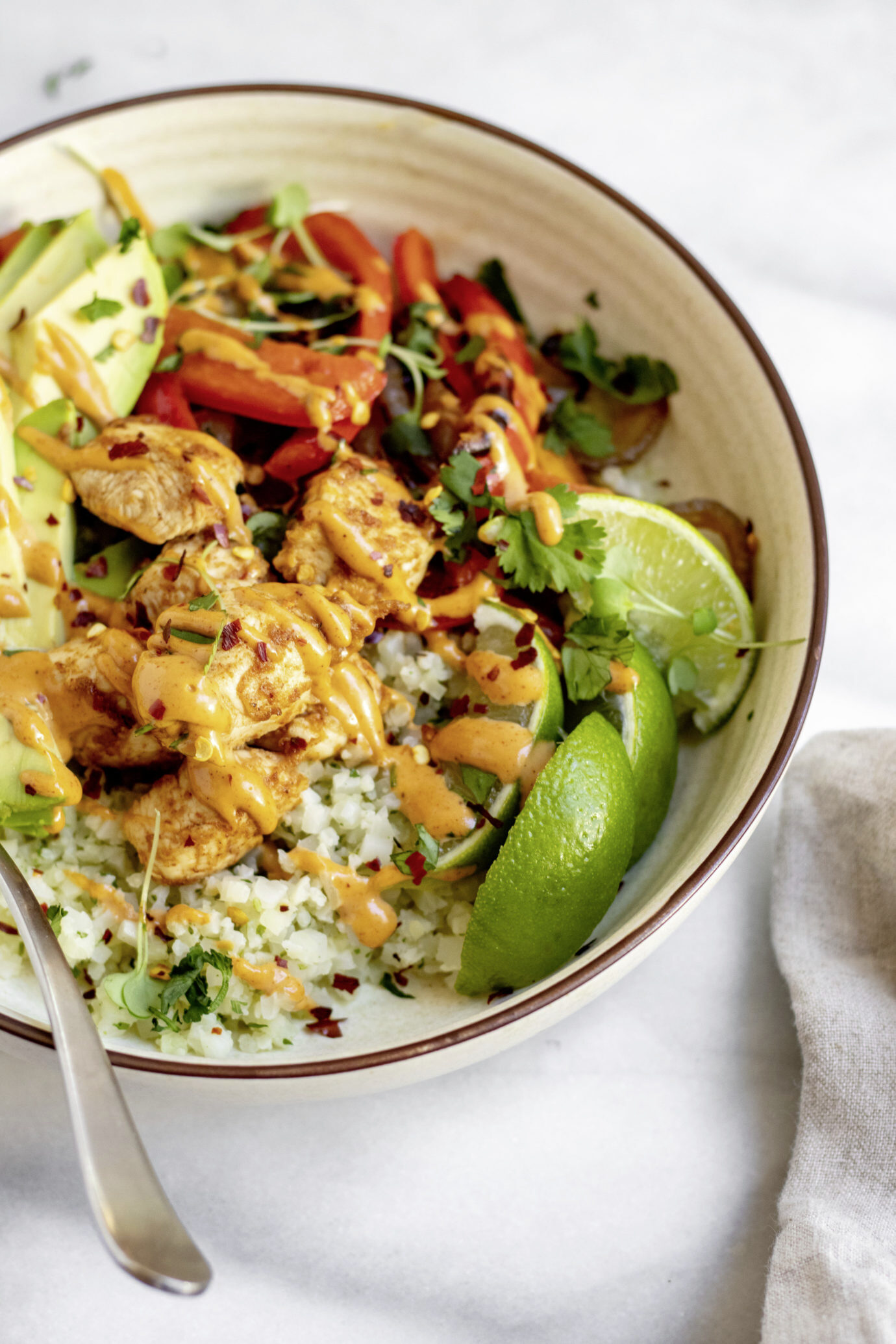 Ingredients:

1 pound chicken breasts
¼ cup Sir Kensington's Special Sauce
1/4 cup chicken stock
½ teaspoon chili powder
¼ teaspoon cumin
¼ teaspoon onion powder
¼ teaspoon garlic powder
1 red onion
2 red bell peppers
2 tablespoons olive oil, divided
Steamed cauliflower rice
Avocado
Sir Kensington's Chipotle Mayo
Lime

Instructions:

Chop the chicken into about 2 inch pieces.
Whisk together the special sauce, chicken stock, chili powder, cumin, onion powder, and garlic.
Coat the chicken with the sauce and set aside to marinate.
Chop the onion and peppers into thin strips.
Saute with one tablespoon of olive oil for about 5 minutes or until the onion starts to soften and the peppers get golden brown. Set aside in a small bowl.
In the same pan, heat the second tablespoon of olive oil and add the chicken.
Cook on each side for about 5 minutes or until the chicken is cooked all the way through.
Assemble the bowls with steamed cauliflower rice, sliced avocado, sautéed veggies and chicken. Drizzle with chipotle mayo and a squeeze of lime!