Tuna poke nachos with @cookwithdanaa
Makes: 4-6 servings
Prep time: 5 minutes
Cooking time: 15 minutes
Total time: 20 minutes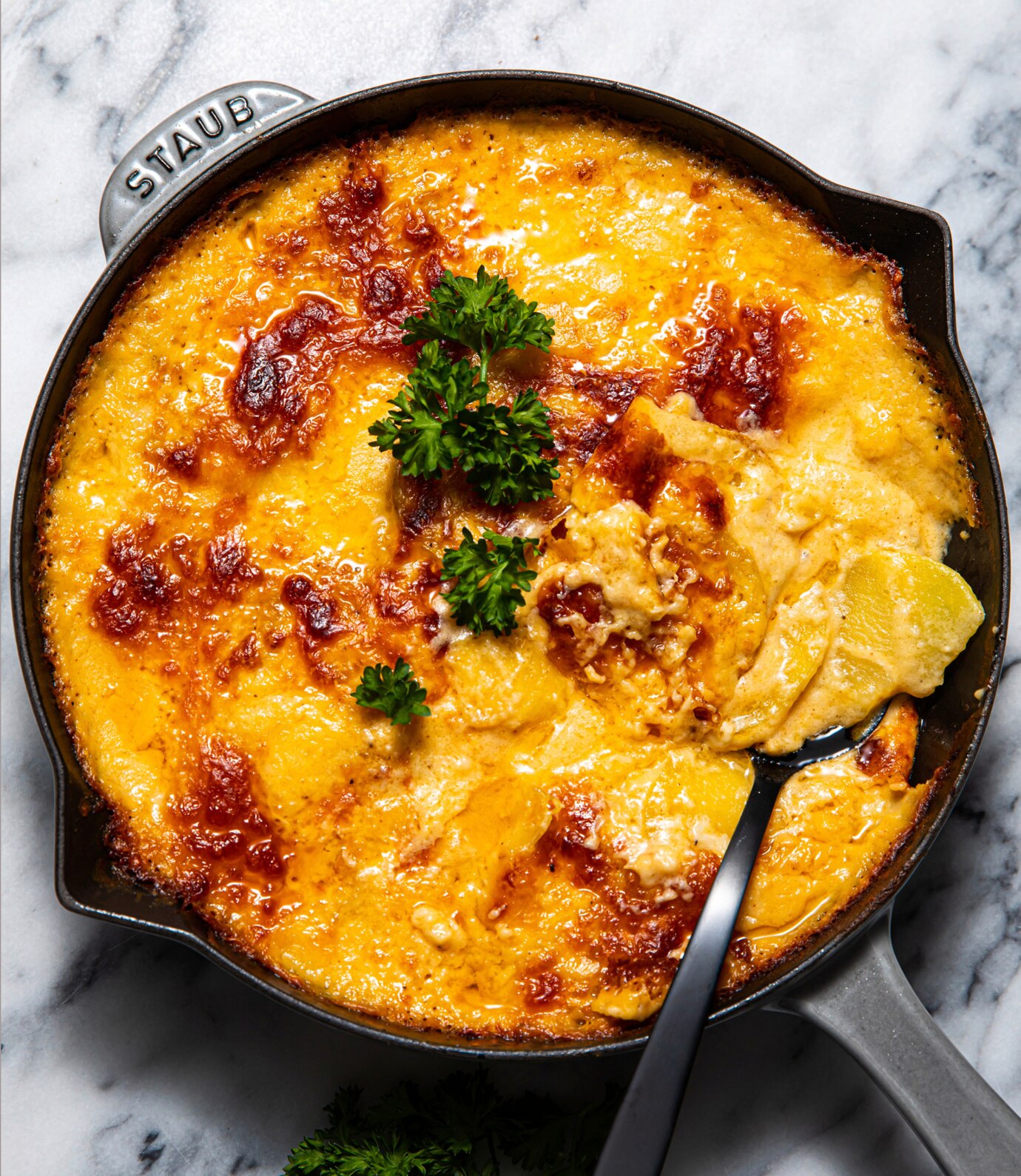 Ingredients:

3 tablespoons butter
3 tablespoons all-purpose flour
2 cups whole milk
½ cup chicken stock
3 garlic cloves, finely minced
8 ounces parmesan cheese, divided
2 tablespoons Sir Kensington's Chipotle Mayonnaise
1 teaspoon kosher salt
1 teaspoon freshly ground black pepper
4 Yukon Gold potatoes, sliced thinly
Chopped parsley, for garnish- optional

Instructions:
Preheat the oven to 400°F. Grease a 10-inch skillet with butter and set aside.
In a medium-sized sauté pan, melt butter over medium heat. Once butter has melted completely, whisk in flour and stir until all flour has dissolved. Then pour in milk and chicken stock and continue stirring. Let mixture come up to a slight simmer, about 2 minutes. Then remove mixture from heat.
Stir in garlic and sprinkle in half of the parmesan cheese and continue stirring until all cheese has melted into the cream. Then whisk in chipotle mayonnaise, and stir again until completely combined in sauce. Season the cream sauce with salt and pepper, mixing until well combined.
Layer half of the potatoes into the bottom of the skillet. Pour half of the cream sauce all over the tops of potatoes. Then layer remaining sliced potatoes on top and repeat with the last bit of cream sauce.
Sprinkle remaining 1 cup of parmesan cheese all over the top of scalloped potatoes.
Cover the skillet with aluminum foil and bake for 30 minutes. Then remove the foil and bake the skillet again for another 30-35 minutes or until the top is golden brown and the edges are crispy.
Let scalloped potatoes cool down for at least 10 minutes.
Garnish with chopped parsley, if desired. Serve warm and enjoy!