CHIPOTLE BUTTERNUT SQUASH BISQUE
Tuna poke nachos with @cookwithdanaa
Makes: 4-6 servings
Prep Time: 10 minutes
Cook Time: 35 minutes
Total Time: 45 minutes
Recipe Note: Dairy Free, Vegetarian

Make it Gluten Free

: use gluten-free bread

Make it Paleo, Whole30, and Keto

: serve without croutons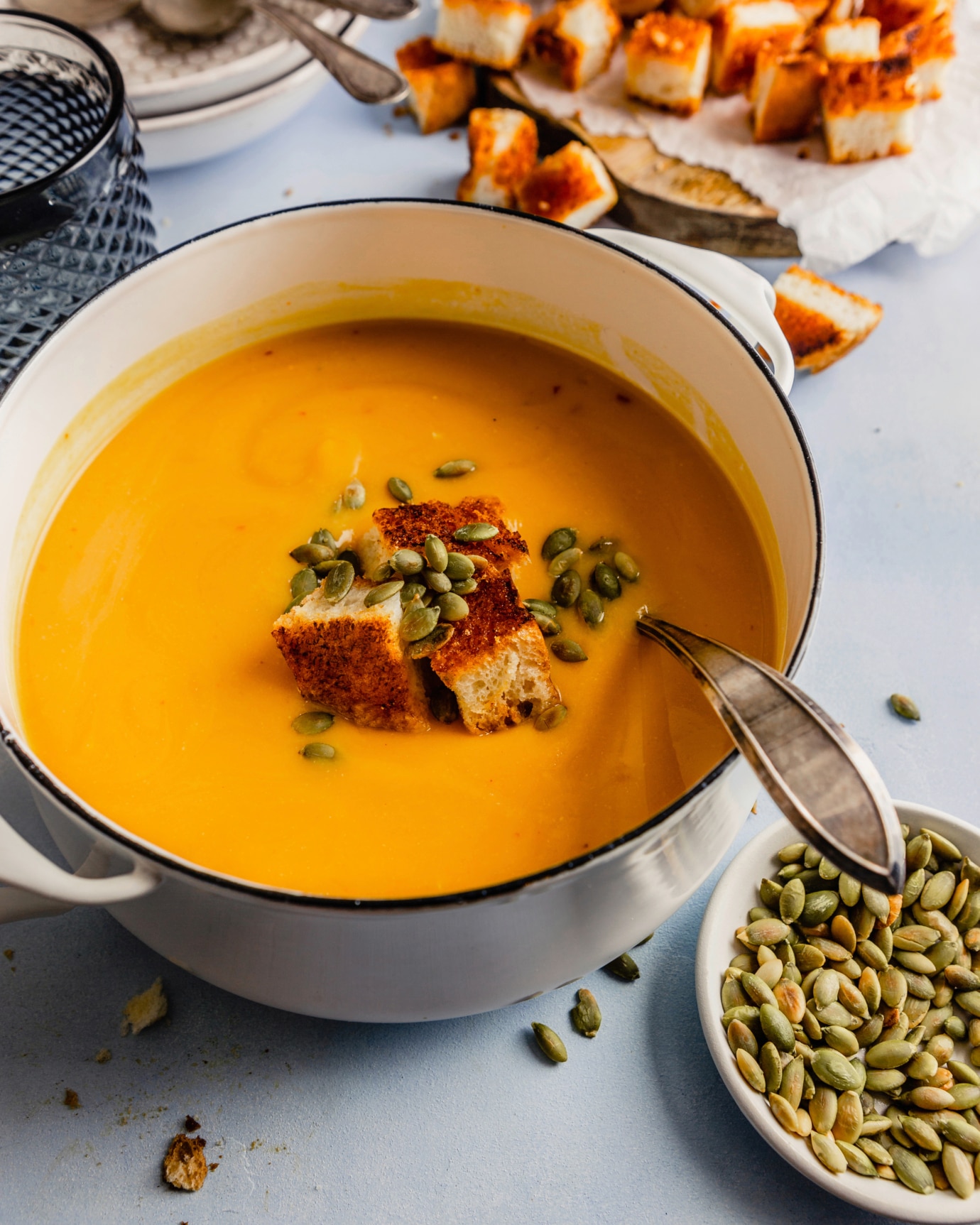 Ingredients:

2 tablespoons olive oil
1 medium butternut squash, peeled, seeded and cut into 1-inch cubes (8 cups)
1 diced yellow onion
1 chipotle pepper in adobo, minced
2 teaspoons minced fresh garlic
Kosher salt and black pepper
4 cups low-sodium vegetable
4 slices country or Italian bread
½ cup Sir Kensington's Chipotle Mayo
¼ cup Sir Kensington's Classic Mayo
1 tablespoons Sir Kensington's Dijon Mustard
Toasted pepitas, for serving

Instructions:
In a large pot or Dutch oven, heat olive oil over medium-high.
Add squash and onion and sauté until starting to soften, about 10 minutes. Add chipotle pepper and garlic and cook 1 minute; season with salt and pepper. Stir in broth and 1 cup water, bring to a boil, then reduce to medium and simmer, partially covered, until vegetables are tender, 15–20 minutes.
Meanwhile, heat oven to broil with rack set 6 inches from element.
Brush both sides of bread slices with 1 tablespoon chipotle mayo. Arrange on a baking sheet and broil until toasted, 1–1½ minutes per side. Cool slightly then cut into cubes.
Off heat, add classic mayo and dijon mustard to soup then purée with an immersion blender, or in batches using a regular blender, until smooth; season with salt to taste. Heat soup over low and cook for 5 minutes.
Serve soup with chipotle croutons and pepitas.