Tuna poke nachos with @cookwithdanaa
Makes: 4 burgers
Prep time: 15 minutes + 20 minutes chilling
Cook time: 15 minutes
Total time: 50 minutes
Recipe Note: Dairy Free
Make it Keto and/or Gluten Free

: skip the pita and serve in lettuce cups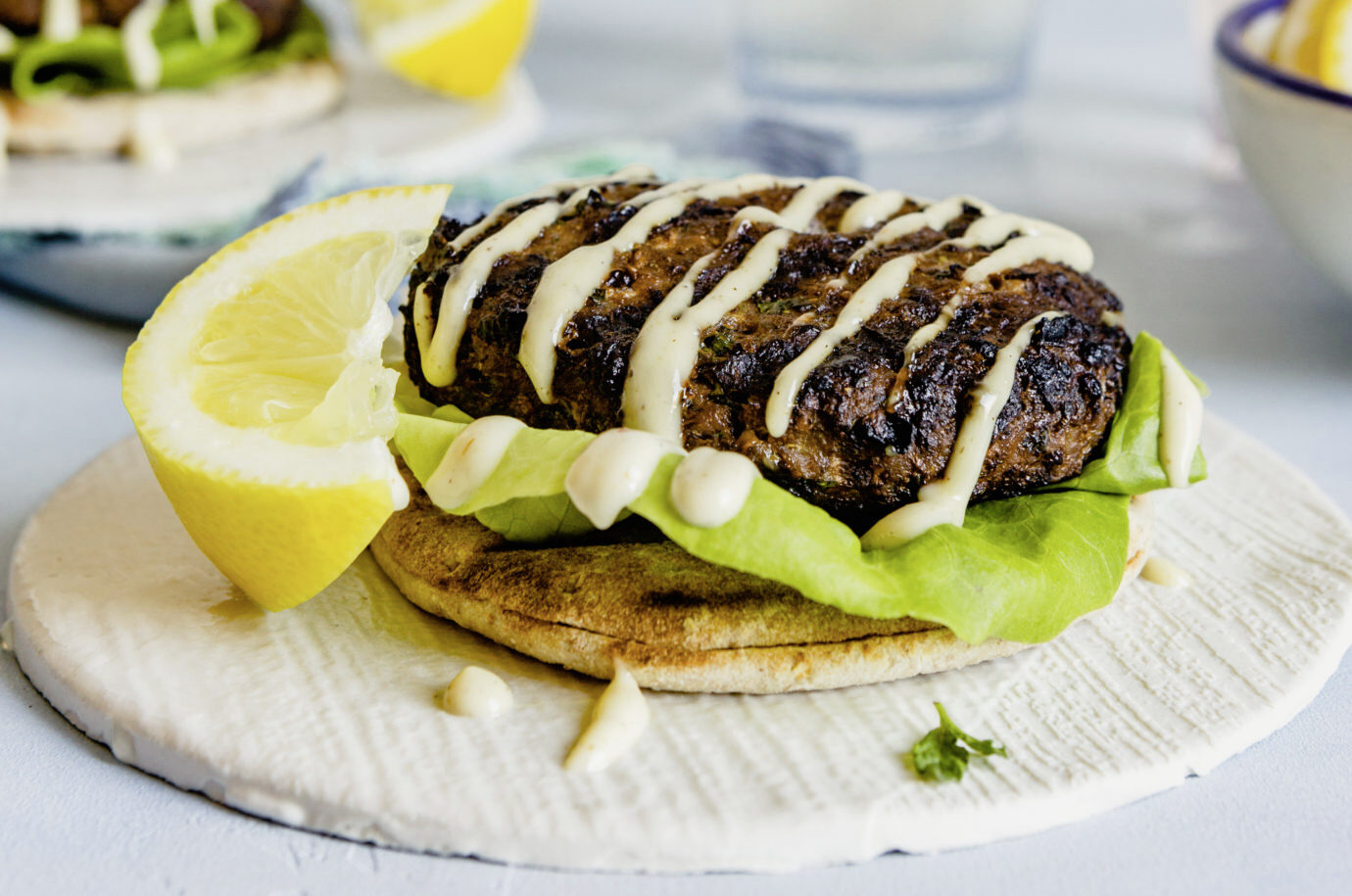 Ingredients:

1 pound lean ground turkey (93%)
½ cup minced red onion
¼ cup chopped fresh mint
¼ cup packed chopped parsley
2 tablespoons Sir Kensington's Classic Mayonnaise
2 teaspoons paprika
1 teaspoon ground coriander
1 teaspoon ground cumin
1 teaspoon minced garlic
1 teaspoon kosher salt
¼ teaspoon cayenne
4 mini pita breads
¼ cup Sir Kensington's Garlic Everything Sauce
Lemon wedges for serving
Butter lettuce

Instructions:
Combine turkey, onion, mint, parsley, mayo, paprika, coriander, cumin, garlic, salt, and cayenne.
Form into 4 patties, about ½-inch thick; chill 20 minutes. Meanwhile, preheat grill to medium-high (375°F–400°F) and brush grill grate clean.
Lightly oil grill grate. Grill patties, covered, until charred and an instant-read thermometer inserted into centers registers 165ºF, about 6 minutes per side; transfer to a plate. Place pita bread on grill grate and grill until toasted, about 1 minute.
Squeeze Garlic Everything Sauce on pita bread, top each with a burger and squeeze a lemon wedge over burger. Top with a few lettuce leaves. Serve immediately.