Tuna poke nachos with @cookwithdanaa
Makes: 4-6 servings
Prep time: 15 minutes
Cook time: 45 minute
Total time: 1 hour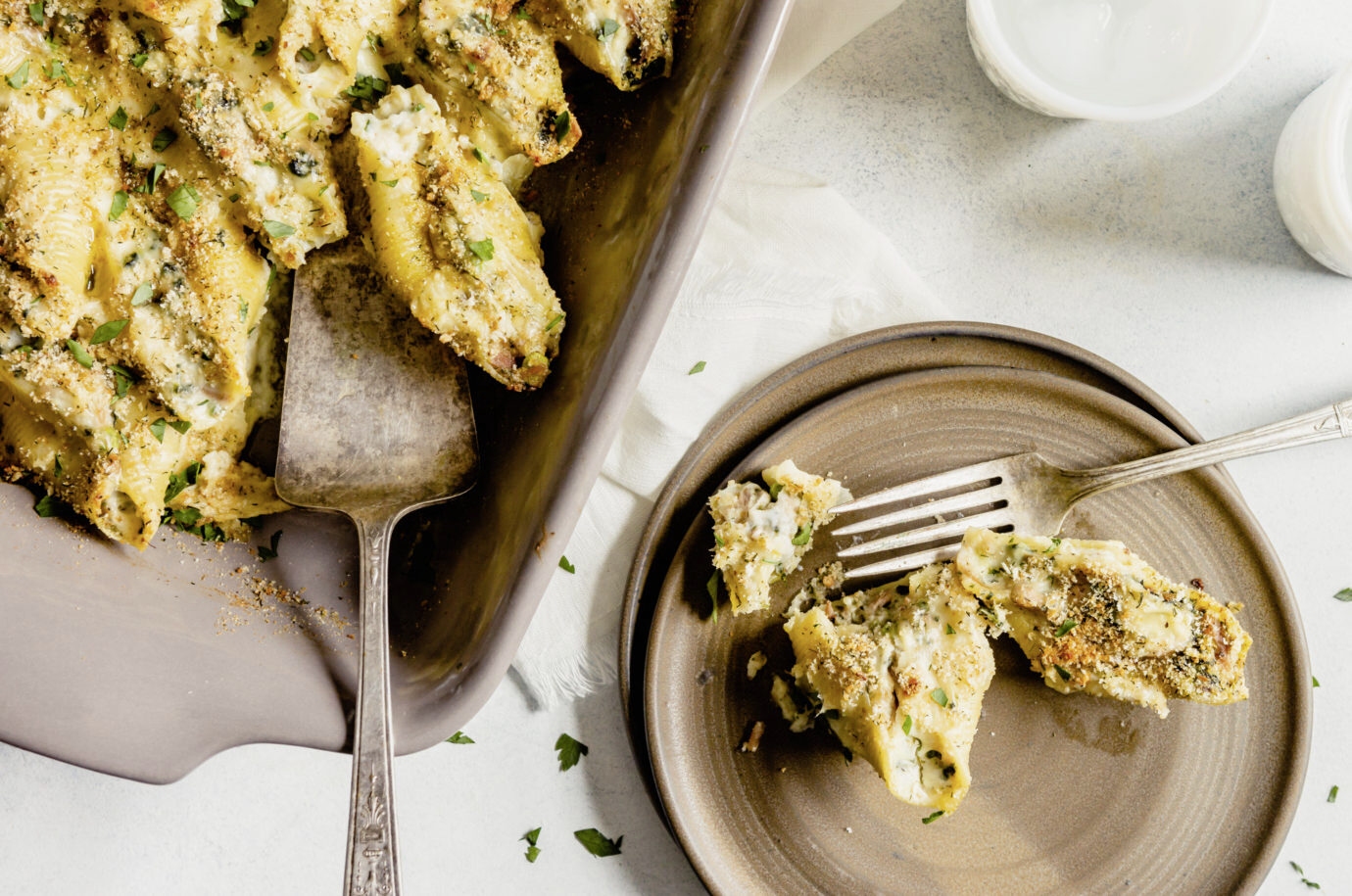 Ingredients:

3 tablespoons extra-virgin olive oil
1 yellow onion, finely diced
2 teaspoons minced fresh garlic
3 tablespoons all-purpose flour
3 cups low-fat milk
Salt and black pepper
½ cup whole-wheat bread crumbs
¼ cup grated Parmesan
1 teaspoon dried dill weed
¼ teaspoon cayenne pepper
1 package (10 ounces) frozen chopped spinach, thawed and excess liquid squeezed out
2 cans (6 ounces each) light tuna in water, drained
½ cup frozen peas, thawed
½ cup Sir Kensington's Avocado Oil Ranch
22 jumbo pasta shells (7–8 ounces), cooked 2 minutes less than package instructions
Parsley for serving, optional

Instructions:

Preheat oven to 375ºF. Heat oil in a medium saucepan over medium-high. Add onion and cook until softened, about 6 minutes. Sprinkle flour and garlic over onions, and cook, whisking constantly, 1 minute. Gradually add milk, whisking constantly, and cook until thickened and reduced by a third, 5–8 minutes; season with salt and pepper to taste.

Combine bread crumbs, Parmesan, dill, and cayenne pepper; transfer three-fourths of the breadcrumb mixture to a large bowl and combine with spinach, tuna, peas, ranch, and half the cream sauce; season with salt and pepper to taste.

Fill each shell with 2 heaping tablespoons creamy tuna mixture and place in a 9-by-13-inch baking dish. Drizzle remaining sauce over top and sprinkle with breadcrumb mixture. Bake shells until sauce is bubbling and breadcrumbs are golden, 25–30 minutes.

Sprinkle fresh parsley over top and serve.