SWEET POTATO FALAFEL BUDDHA BOWL
Tuna poke nachos with @cookwithdanaa
Makes: 4 servings (20 falafel balls)
Prep time: 10 minutes
Cook time: 35 minutes
Total time: 45 minutes
Recipe Note: Vegetarian, Dairy Free

Make it Gluten Free

: use gluten free flour instead of all-purpose flour.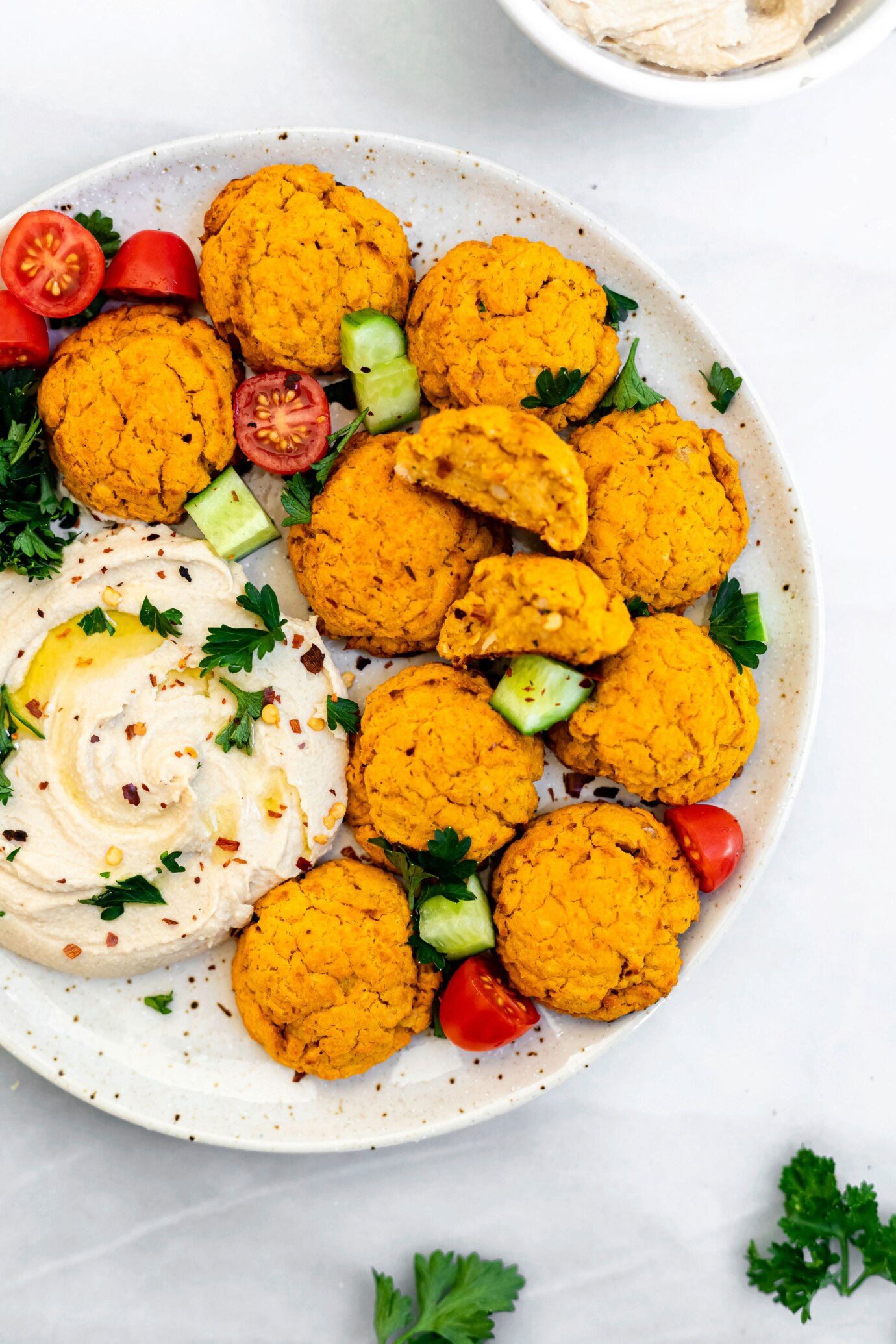 Ingredients:

Falafel:

1 medium/large sweet potato
1 can chickpeas, drained and rinsed
2 tablespoons Sir Kensington's Honey Mustard
2 cloves garlic
1 small yellow onion, diced
1 tablespoon olive oil
1 teaspoon cumin
½ teaspoon salt
¼ teaspoon pepper
1/3 -1/2 cup all-purpose flour (gluten free as needed)

Bowl:

1 red onion, sliced
2 red bell peppers, sliced
1 tablespoon olive oil
2 teaspoons minced garlic
2 cups chopped kale
2 cups cooked tri color or white quinoa
1 avocado

Dressing:

1/3 cup Sir Kensington's Vegan Mayo
1 teaspoon lemon zest
2 teaspoon minced garlic
2 tablespoons lemon juice
1 tablespoon honey
¼ teaspoon fresh black pepper
Salt to taste

Instructions:
Preheat the oven to 400 degrees Fahrenheit.
Microwave the sweet potato for about 5 minutes or peel and chop into small cubes and boil until tender. Once cooked, mash and measure out 1 cup worth.
Add to a food processor along with all remaining falafel ingredients, making sure to drain and rinse the chickpeas.
Process until well combined and it looks like a thick paste. If the mixture looks too wet, just add more flour.
Taste and adjust flavors as desired.
Use a cookie scoop or a spoon and form into balls or patties.
Bake for 30-35 minutes or until golden brown, flipping halfway through.
Meanwhile, add the sliced onion and bell pepper to a skillet with 1 tbsp of olive oil.
Saute for 5-7 minutes or until the onion starts to look translucent.
Add in the minced garlic and saute an additional 2-3 minutes. Add in the chopped kale and cook just until wilted.
Finally, whisk together all ingredients for the dressing.
Assemble the bowls with a base of quinoa, then add the sauteed veggies, falafel, avocado and drizzle with the lemon mayo dressing.