Tuna poke nachos with @cookwithdanaa
Makes: 8-16 servings
Prep time: 15 minutes
Cook time: 30 minutes
Total time: 45 minutes
Recipe Note: Vegetarian Friendly, Gluten Free
Make it Vegan

: leave the cheese and egg out

Make it Whole30 and/or Dairy Free

: leave the cheese out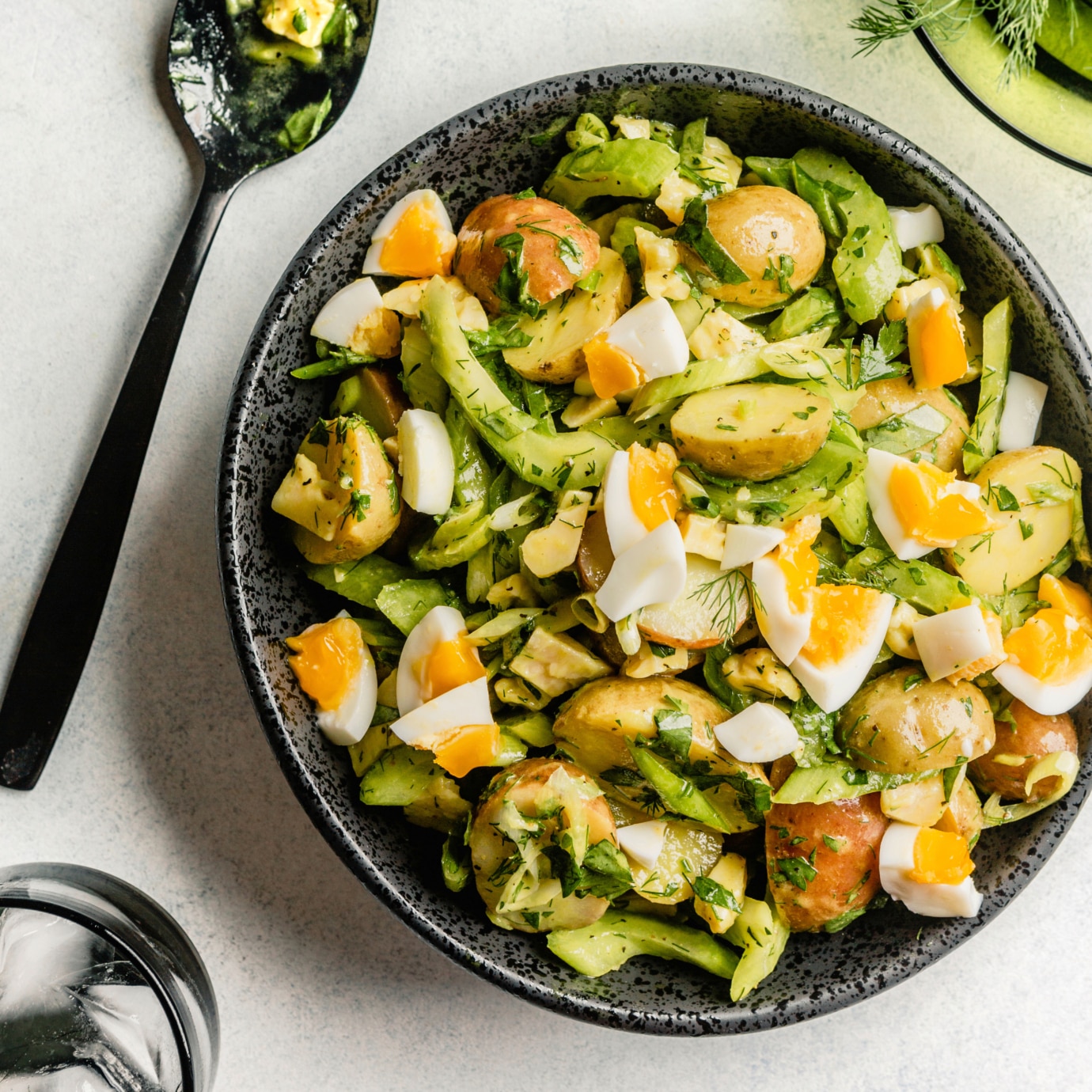 Ingredients:

2 pound baby gold and red potatoes
2 large eggs
½ cup Sir Kensington's Golden Citrus Vinaigrette
2 cups thinly sliced celery
3 scallions, thinly sliced
½ cup aged white Cheddar
¼ cup chopped celery leaves
¼ cup chopped parsley
3 tablespoons chopped basil
2 tablespoons chopped fresh dill
Salt and black pepper to taste

Instructions:
Add potatoes to a large sauté pan and cover with 2 inches of cold water. Place pan over medium-high heat and bring to a boil; season with 1 teaspoon salt, reduce heat to medium and simmer until potatoes are fork-tender, about 20 minutes. Drain potatoes and transfer potatoes to a bowl to cool slightly.
Fill pan with 2 inches of water and bring to a boil, add eggs and cook 7 ½ minutes. Meanwhile, make an ice water bath. Using a slotted spoon, transfer cooked eggs to ice water bath to cool completely.
Halve cooled potatoes and add to a large bowl with Golden Citrus Vinaigrette; toss to coat and season with salt and pepper.
Add celery, scallions, Cheddar, celery leaves, parsley, basil, and dill; toss to coat and season additionally with salt and pepper to taste. Transfer potato salad to a serving dish. Peel the cooked eggs and cut into ½-inch pieces; scatter over potato salad and serve.