Tuna poke nachos with @cookwithdanaa
Makes: 4-6 servings
Prep time: 10 minutes
Cook time: 20 minutes
Total time: 30 minutes
Recipe Note: Gluten Free, Dairy Free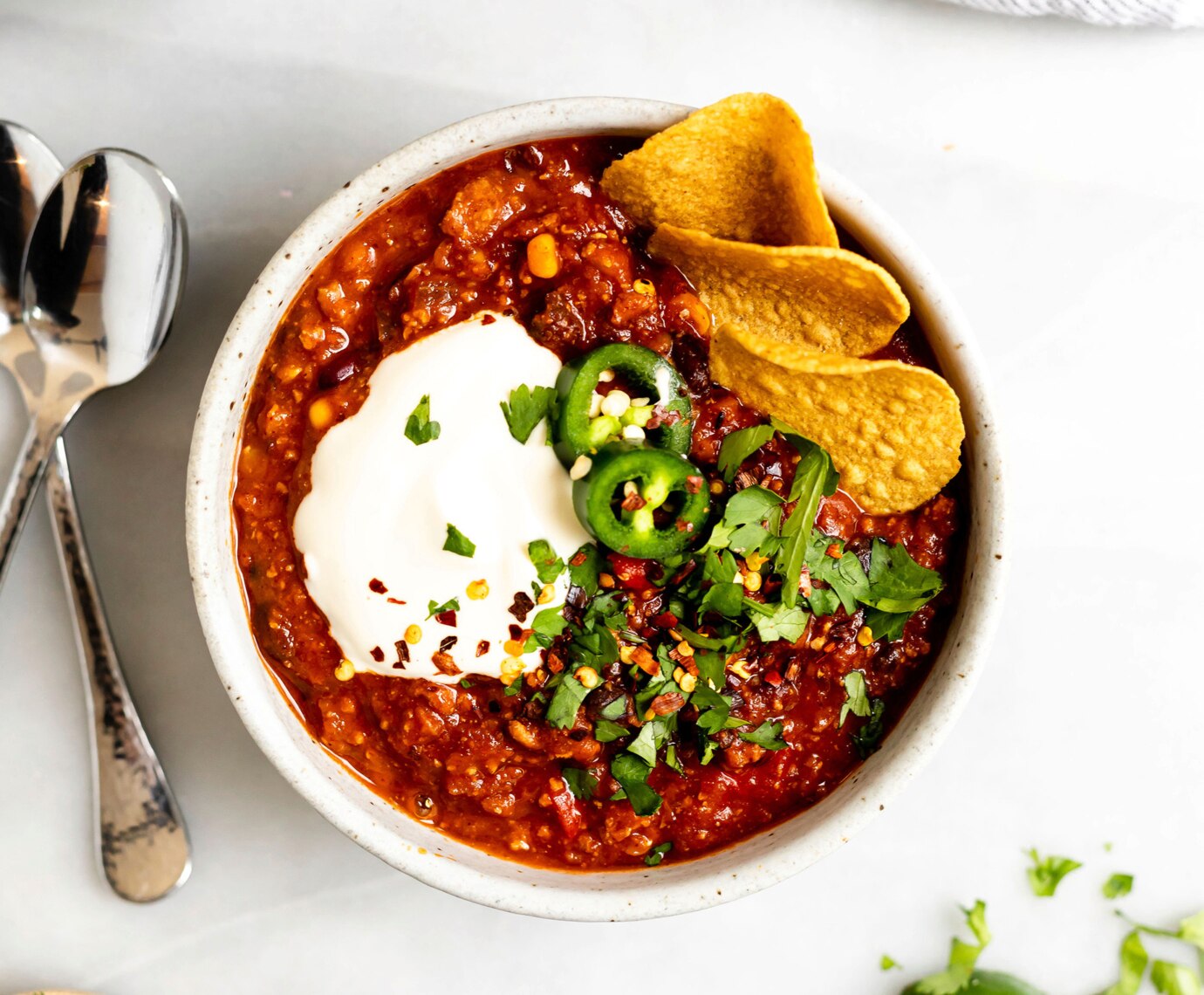 Ingredients:

1 pound ground turkey
2 tablespoons oil
1 red onion, diced
1 red bell pepper, chopped
4 cloves garlic, minced
2 serrano peppers, minced (seeds removed for less spice)
1 cup corn
1 can black beans
1/2 cup red lentils
1 can kidney beans
28 ounce can tomato sauce or diced tomatoes
2 cups low sodium vegetable broth
2 tablespoons Sir Kensington's Classic Ketchup
2 tablespoons Sir Kensington's Spicy Ketchup
3 tablespoons chili powder
1 tablespoon cumin
1 teaspoon paprika
1 teaspoon salt
2 bay leaves

Instructions:
Add the ground turkey to a large pot with the oil. Sauté for about 5-7 minutes or until it starts to brown and appears mostly cooked through. A little pink is ok, but it should be mostly brown.
Add in the onion, bell pepper, garlic and serrano peppers. Sauté an additional 5 or so minutes or until the onion begins to brown.
Add in all remaining ingredients and stir well.
Bring to a boil, then reduce heat to low and simmer, covered, for about 20 minutes or until the lentils are completely cooked and the chili has thickened.
Taste and adjust flavors as desired. If the texture is too thick, add in another 1/2 cup of broth until it reaches your desired consistency.
Discard the bay leaves and serve with cilantro, jalapeno, sour cream and fresh bread as desired.