Recipe: gem salad with avocado oil ranch
Recipe: gem salad with avocado oil ranch
We've got quite a few vegetarians on our team and we love all the fun plant-forward lunch creations that come through the office. Our latest pick for the #SKCookbookClub is the ultimate plant party, Love and Lemons Everyday by Jeanine Donofrio, the brains behind the beautiful blog Love and Lemons.
Love and Lemons Everyday includes recipes that do the unthinkable- excite both burger lovers and veggie eaters alike. Her work is a wonderful reflection of plant-forward creativity, with simple and quick combinations to pull together on a weeknight. We are thrilled to have been featured on her site in the past (psssst like this one, and here and and also here) and couldn't wait to whip up some of her newest creations.
This salad takes a few well-worth steps to prep, which is why we opted for the savvy shortcut of swapping in our Avocado Oil Ranch for the homemade dressing. In the end it will result in all the flavor and praise, and only half the dishes!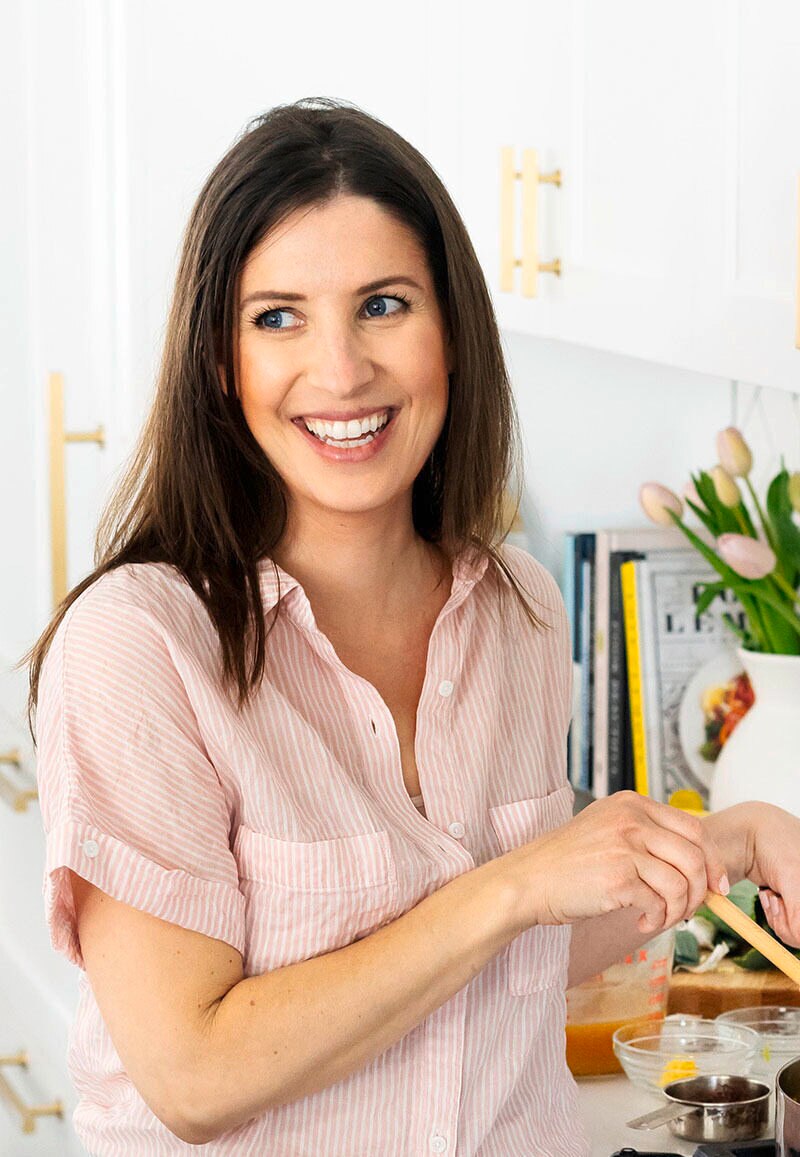 Jeanine Donofrio, author Love and Lemons Everyday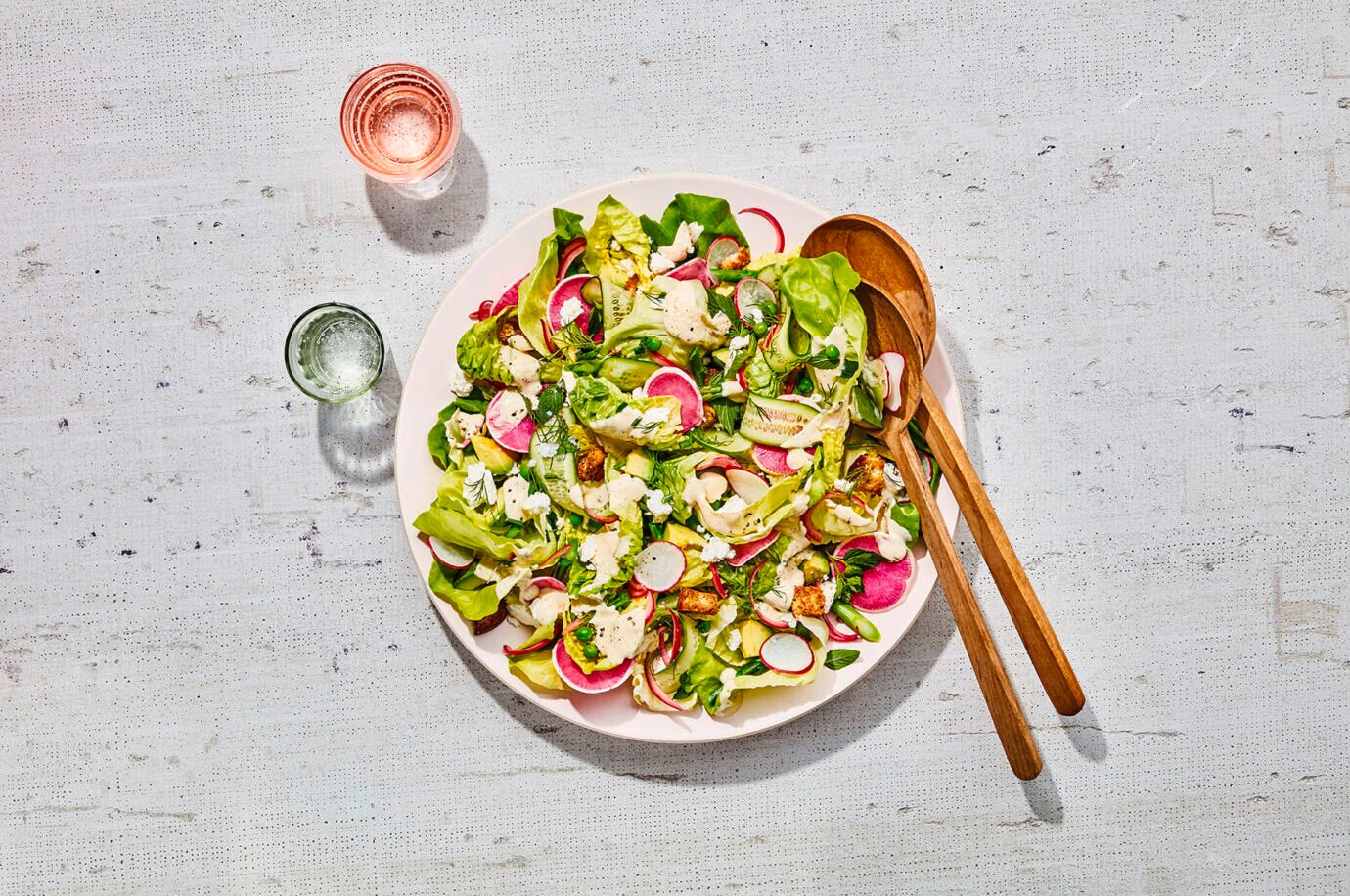 Adapted from recipe on page 129 / Serves 4-6


Ingredients:

2 slices whole grain bread, cubed
Extra-virgin olive oil, for drizzling
Flaky sea salt, for sprinkling
6 ounces asparagus, tender parts, chopped into 1 inch pieces
3 ounces gem and butterhead lettuce
¼ cup peas, thawed if frozen, blanched if fresh
1 watermelon radish, sliced paper thin
2 Persian cucumbers, peeled into ribbons
¼ cup Pickled red onions
½ ripe avocado, diced
2 tablespoons fresh mint leaves
2 tablespoons minced chives
¼ cup crumbled feta cheese
Dill to garnish
Sir Kensington's Avocado Oil Ranch to dress

Make the dressing: Put the scallions in the bowl of a food processor or in a blender, add the mayo and lemon zest and juice, and pulse to combine. With the motor still running, drizzle in the olive oil and process until smooth. Season to taste with salt and pepper. Set aside.
Preheat the oven to 350 degrees and line a baking sheet with parchment paper. Toss the bread cubes with a drizzle of olive oil and a pinch of flaky sea salt and bake until crispy, 10 to 15 minutes.
Bring a large pot of salted water to boil and set a bowl of ice water nearby. Drop the asparagus into the boiling water and blanch for 1 to 2 minutes, until tender but still bright green. Use a slotted spoon to scoop the asparagus out of the boiling water and into ice water. Chill for one minute, then drain and transfer to a kitchen towel to dry.
To assemble the salad, place the gem lettuce on a platter and top with a few evenly spaced dollops of Sir Kensington's Avocado Oil Ranch. Scatter on the asparagus, peas, croutons, radish, cucumbers, pickled red onions, avocado, mint, chives and feta cheese. Top with dill and more ranch. Sprinkle generously with flaky sea salt and serve.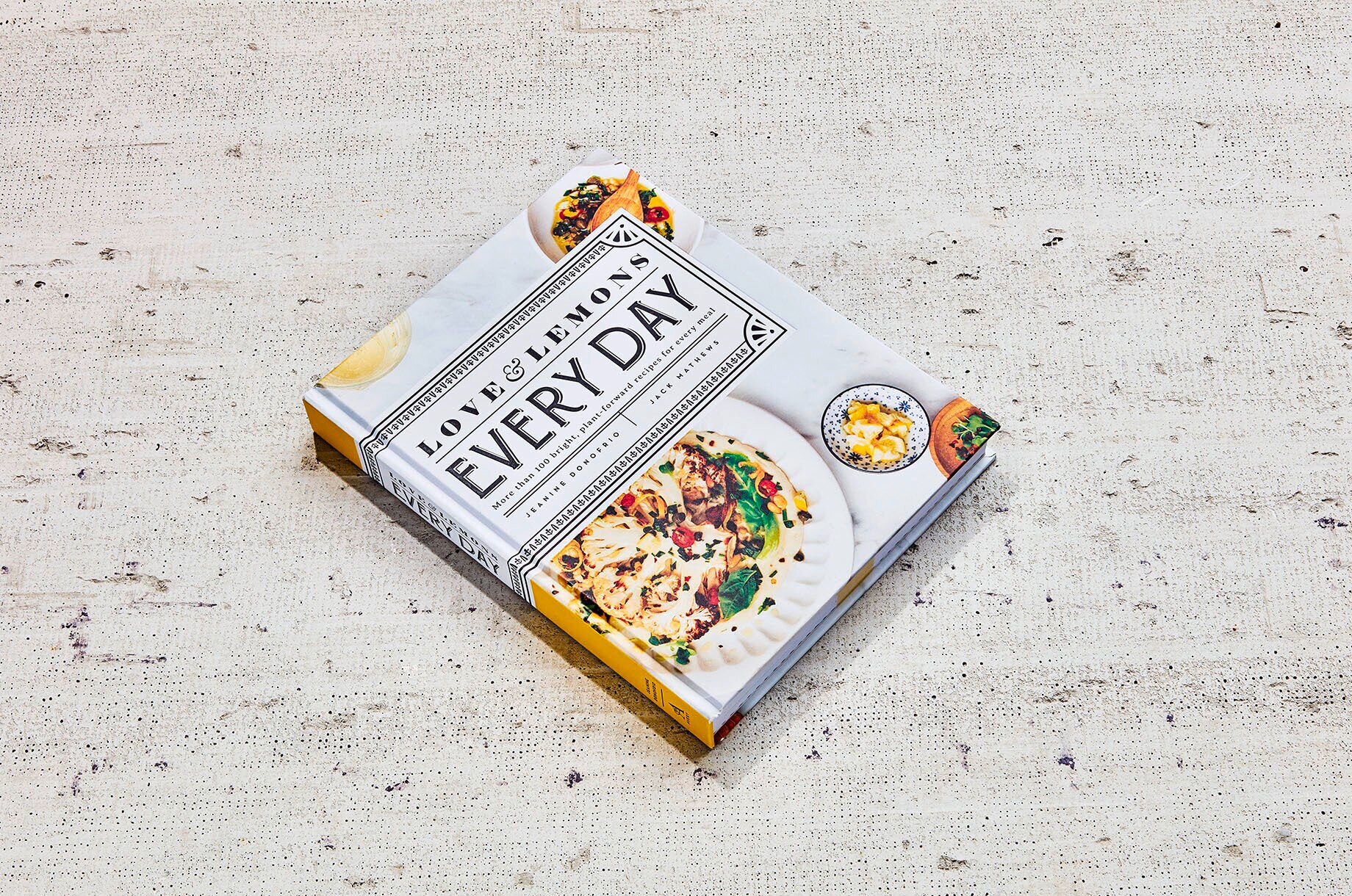 Recipe Adapted from Love and Lemons Everyday by Jeanine Donofrio