CURRIED CHICKEN SALAD (SANDWICH)
Tuna poke nachos with @cookwithdanaa
Makes: 4-6 servings
Prep time: 20 minutes
Cook time: 20 minutes
Total time: 40 minutes
Recipe Note: Dairy Free

Make it Gluten Free

: use collard greens as a grain free wrap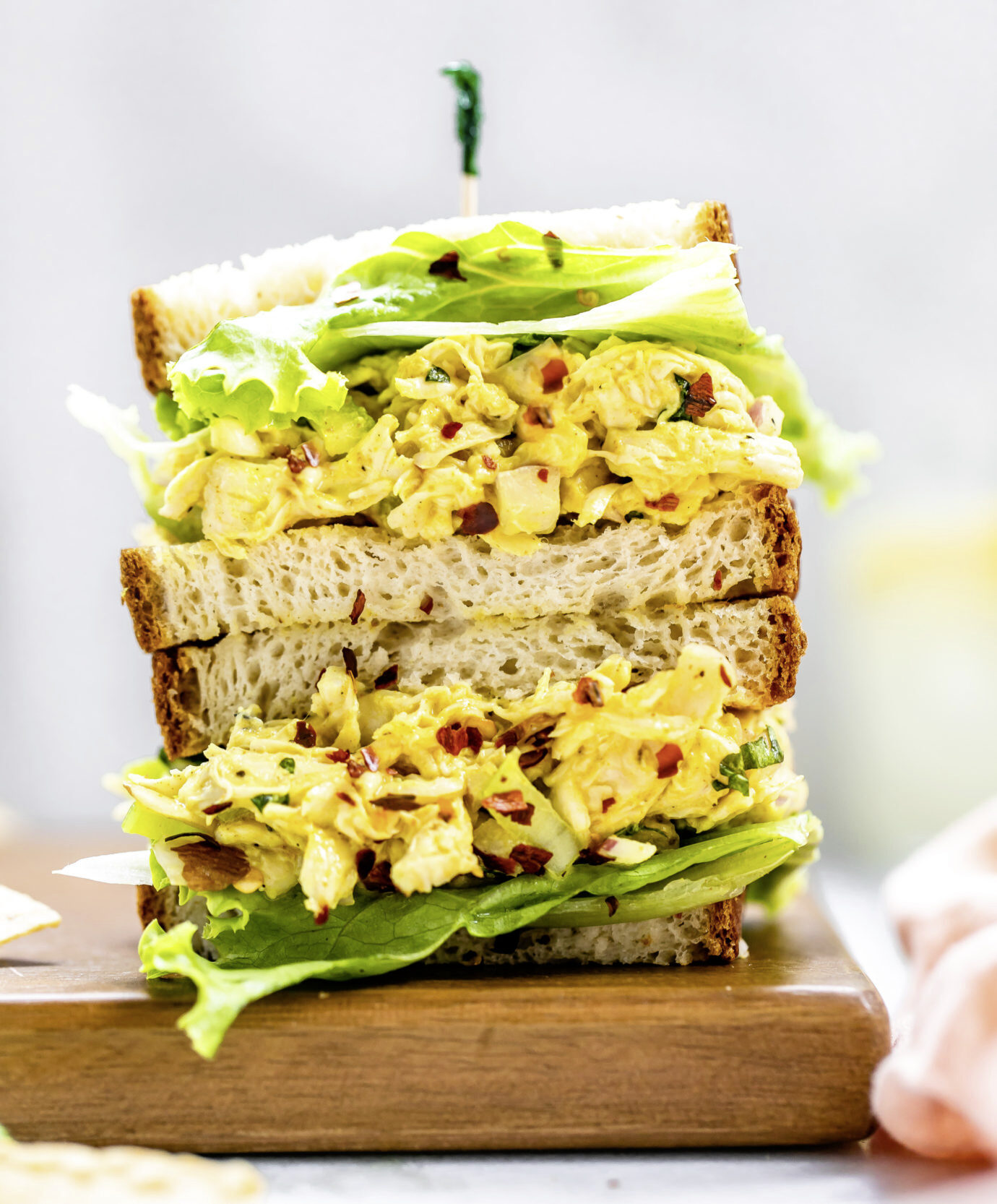 Recipe Development, Photography and Food Styling by: Claire Cary, CHN
Ingredients:

1 ½ pounds boneless, skinless chicken breasts
1/3 cup Sir Kensington's Classic Mayo
1/4 cup Sir Kensington's Curry Masala Everything Sauce
3/4 teaspoon curry powder
1 tablespoon lime juice
2 tablespoons olive oil
1 tablespoon honey
1/2 teaspoon salt
1/4 teaspoon black pepper
1 small red onion, diced
1 rib celery, finely diced
1/2 cup sliced almonds, crushed cashews or pistachios
Handful chopped cilantro (can omit or sub parsley)
Optional: ½ cup golden raisins

Instructions:

Add the chicken breasts to a large pot and cover with water. Boil for about 15 minutes or until cooked through. Drain and let cool slightly.
Add chicken to a large mixing bowl and shred with a hand mixer over low speed. You can also shred with your hands or with two forks if you don't have an electric hand mixer.
Add in all remaining ingredients and stir to combine.
Taste and adjust seasonings as desired.
Serve as is, in a sandwich or with collard greens for a grain free wrap.