CRISPY CHICKEN LETTUCE CUPS
Tuna poke nachos with @cookwithdanaa
Makes: 3-4 servings
Prep time: 15 minutes
Cook time: 15 minutes
Total time: 30 minutes
Recipe note: Keto Friendly, Paleo Friendly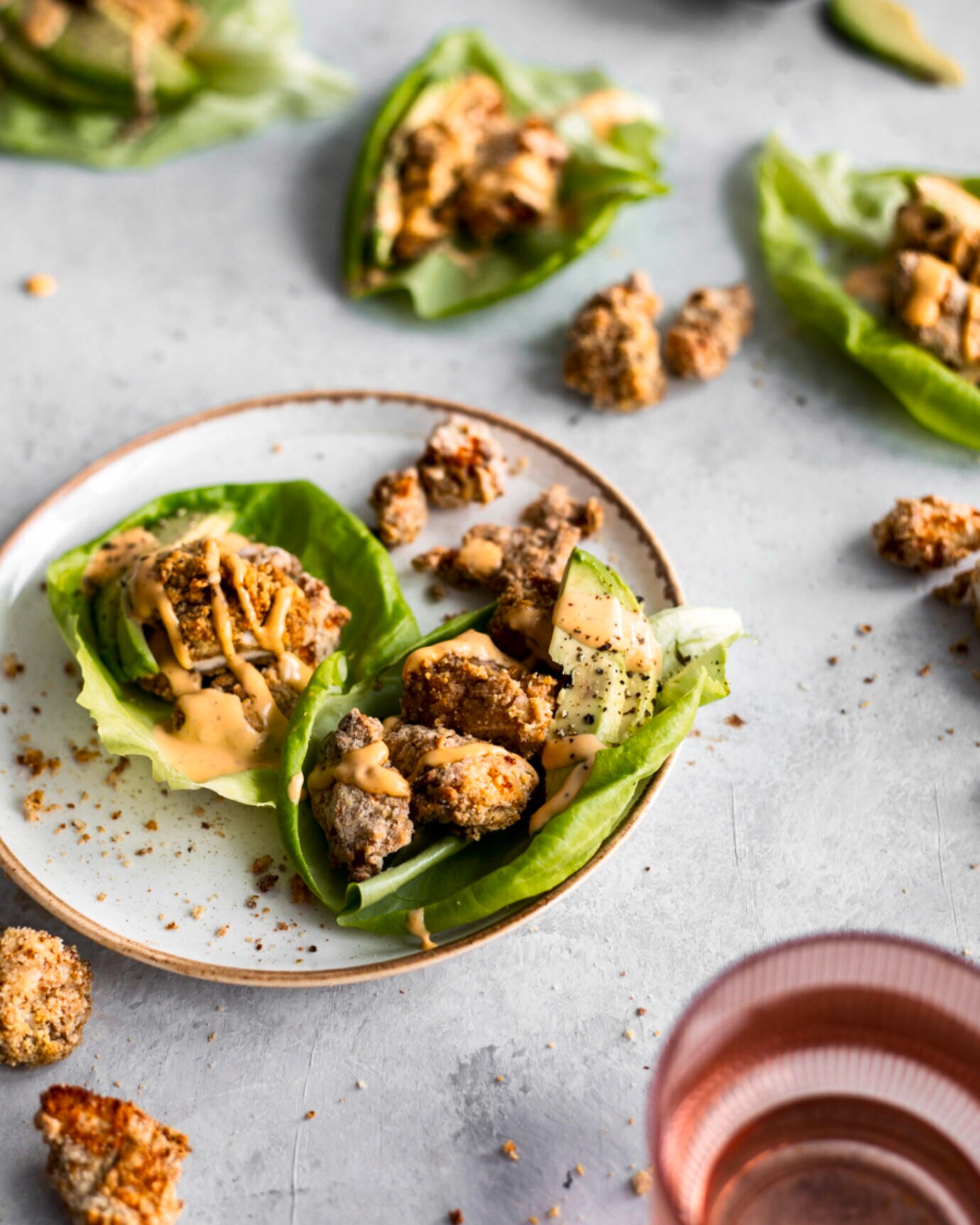 Ingredients:

½ lb. boneless, skinless chicken breast
1 egg
½ cup almond flour
Salt
Pepper
12 Bibb lettuce leaves
1 large avocado, cut into strips lengthwise
3 tablespoons Sir Kensington's Buffalo Ranch

Instructions:

Cut chicken into chunks. Whisk egg in a medium bowl and add almond flour to a separate shallow dish, season with salt and pepper.

Dip chicken in egg wash and then in almond flour mixture and place on a greased baking sheet. Bake at 350°F for 15-20 minutes or air fry at 400°F for 15 minutes.

Let chicken slightly cool before adding to the Bibb lettuce leaf. Top with avocado slices & Sir Kensington's Buffalo Ranch and enjoy!