Tuna poke nachos with @cookwithdanaa
Makes: 4-6 servings
Prep time: 5 minutes
Cook time: 1 hour
Total time: 1 Hour 5 minutes
Recipe Note:

Make it Gluten Free

: use gluten-free panko breadcrumbs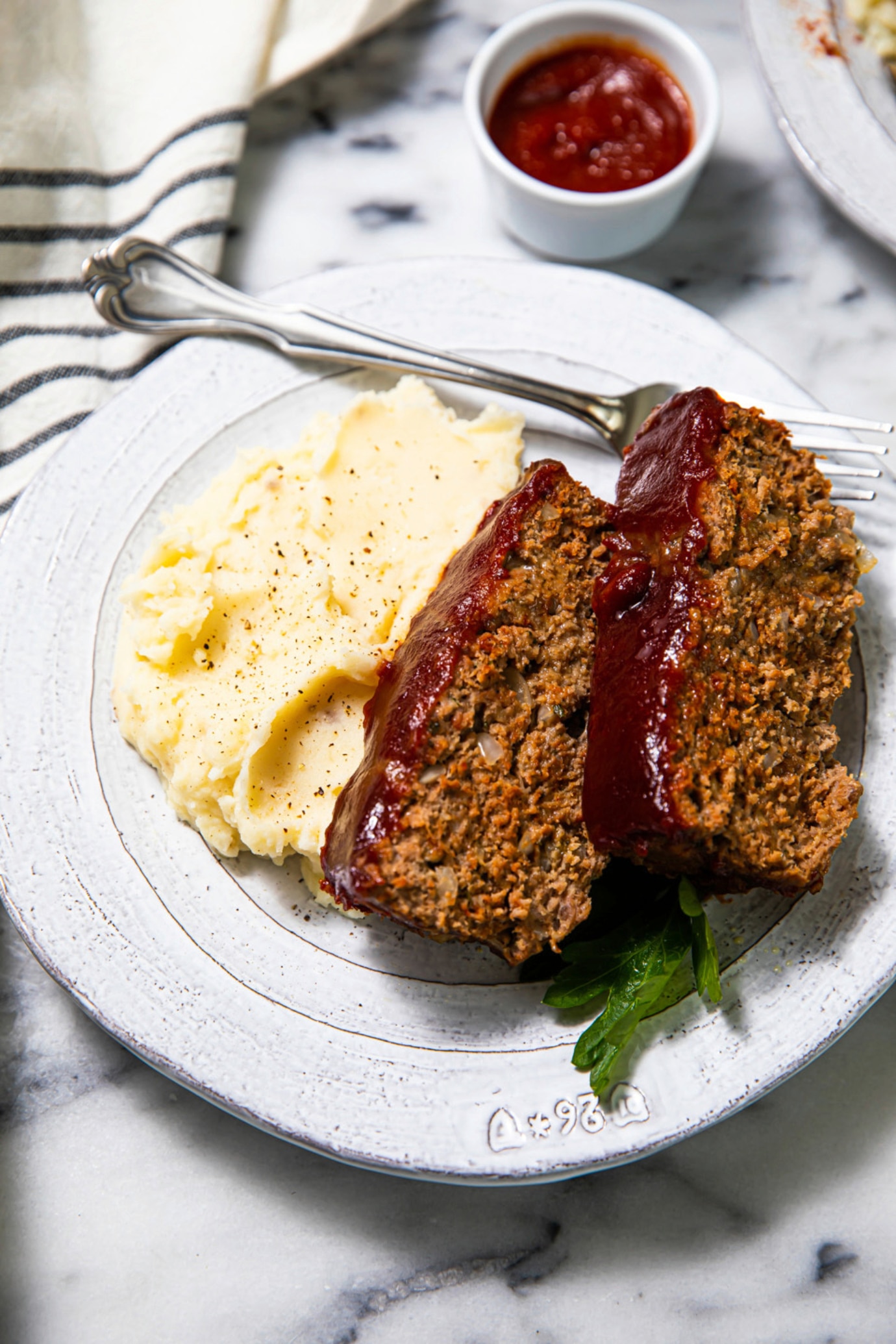 Ingredients:

For the Meatloaf

2 pounds lean ground beef
2 large eggs
½ cup whole milk
½ cup chopped onion
½ cup panko breadcrumbs
2 tablespoons Sir Kensington's Ketchup
2 teaspoons kosher salt
2 teaspoons dried parsley
1 ½ teaspoons garlic powder
1 teaspoon fresh ground black pepper
¼ teaspoon smoked paprika

For the Sauce

⅓ cup Sir Kensington's Ketchup
2 tablespoons apple cider vinegar
1 tablespoon worcestershire sauce
2 tablespoons brown sugar

Instructions:
Preheat the oven to 375°F and line a 9x5-inch loaf pan with parchment paper to easily lift meatloaf.
In a large mixing bowl, combine all meatloaf ingredients together. Using your hands, massage ingredients together until well combined but be careful not to overmix meat. Overmixing meat can lead to a tougher, more dense meatloaf.
Press meatloaf into prepared loaf pan, set aside.
In a separate bowl, whisk together all ingredients for the sauce to fully combine.
Pour sauce over top of meatloaf and use the back of a spoon to evenly smooth over meatloaf.
Bake meatloaf for 50 minutes to 1 hour. Once done, allow meatloaf to rest for at least 10 minutes.
Serve along with your favorite sides. We love to pair ours with mashed potatoes!