RASPBERRY BALSAMIC CHICKEN LETTUCE WRAPS
Tuna poke nachos with @cookwithdanaa
Makes: 4 servings
Prep time: 10 minutes
Cook time: 15 minutes
Total time: 25 minutes
Recipe Note: Paleo Friendly, Gluten Free
Make it Dairy Free

: leave out the feta or swap for dairy free cheese alternative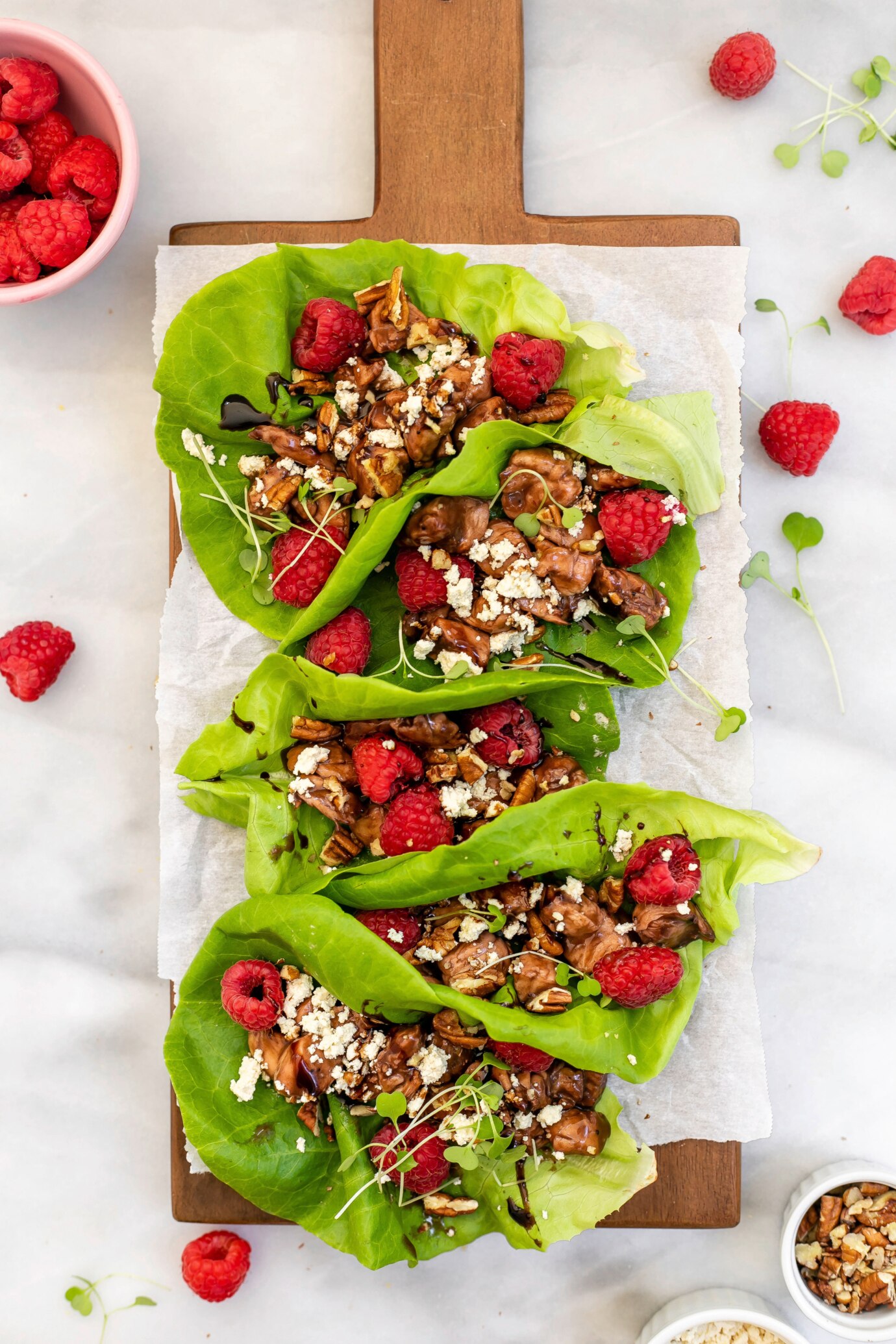 Ingredients:

1 pound chicken breast
2 tablespoons olive oil
1 tablespoon honey
1/3 cup Sir Kensington's Raspberry Pink Peppercorn Vinaigrette (plus more for serving)
2-3 tablespoons balsamic vinegar
1 teaspoon cornstarch
1 small head butter lettuce (about 8 leaves)
1 cup fresh raspberries or strawberries for serving
1/2 cup chopped pecans or walnuts
1/4 cup feta cheese

Instructions:
Chop the chicken into bite sized pieces.
Add to a skillet with the olive oil and pan fry on each side for about 3 minutes or until golden brown and cooked through.
Meanwhile, add the honey, raspberry vinaigrette, balsamic and cornstarch to a small bowl and whisk together. Set aside.
If you notice the chicken releases a lot of water as it cooks, drain it off before moving on to the next step.
Once the chicken is cooked pour the sauce on top and let simmer for 5-10 minutes to let the chicken absorb the flavor and allow the sauce to thicken.
Assemble the wraps with the lettuce, chicken, berries, nuts and cheese.