Tuna poke nachos with @cookwithdanaa
Makes: 4 servings
Prep time: 15 minutes
Cook time: n/a
Total time: 15 minutes
Recipe Note:
Make it Gluten Free

: use gluten free tortillas


Make it Dairy Free

: skip the cheese or use a dairy free or vegan version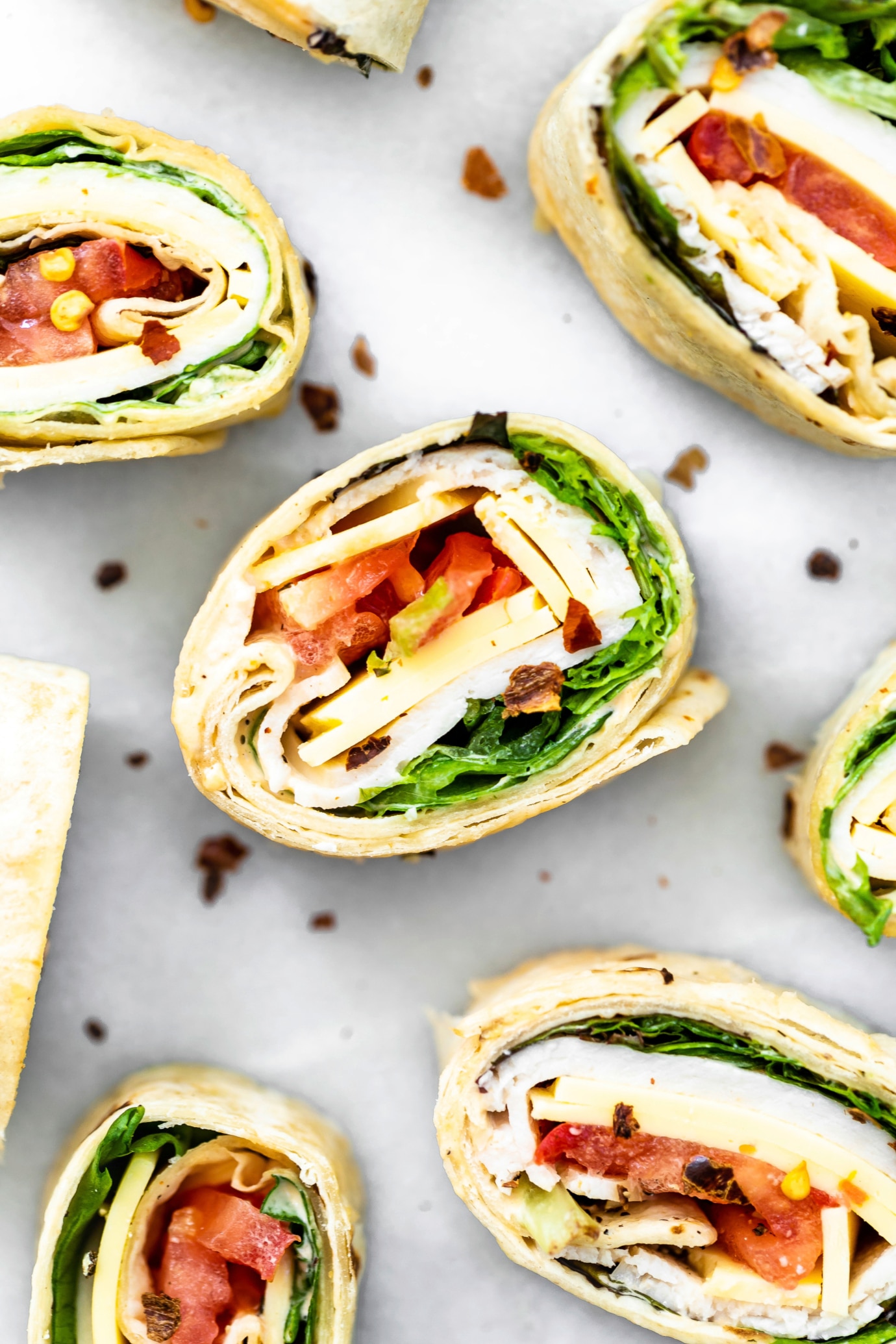 Ingredients:

4 tablespoons Sir Kensington's Mayo
4 tablespoons Sir Kensington's Buffalo Ranch
4 large tortillas
8 large leaves romaine lettuce
1 medium tomato
8 slices deli turkey
4 slices provolone cheese
Cracked black pepper

Instructions:
In a small bowl, mix together the mayo and buffalo ranch.
Lay one tortilla flat on a board and spread about 2 tbsp worth of the mayo mixture across the tortilla.
Layer 2 lettuce leaves in the middle of the tortilla.
Layer on top the turkey, cheese and 2-3 slices of tomato. Top with a few cracks of black pepper.
Starting at one end, roll tightly toward the filling and continue rolling until the filling is tightly wrapped. Repeat until all tortillas have been used.
Refrigerate until serving, or if serving right away, trim away the unfilled ends of the tortilla, then slice each tortilla into 6-8 equal pieces (about 1 inch thick).