RECIPE: BUFFALO-STUFFED SWEET POTATOES
Mom's juicy lechon. Boyfriend's delicious yams. Brother's canned cranberries. Yep, sandwichable.
Both our team and eaters alike can sympathize with having allergies or some sort of dietary restriction. So SK Cookbook Club thought it was about time to highlight a book that stands behind big flavor, while also being friendly for all kinds of sensitivities, and 'Eat What You Love' by Danielle Walker is just that.
Walker is a New York Time's best selling cookbook author and the blogger behind the incredibly popular website Against All Grain. Inspired by her own battle with an autoimmune disorder, she has become a leader in the gluten free, paleo community. 'Eat What You Love' proves just as the title represents, nourishing dishes do not mean letting go of the classic comfort foods you grew up adoring. Removing allergens without sacrificing flavor? Ya we can get on board with that!

Walker's creative recipes continue to inspire so many and we're happy our products fit in perfectly as delicious shortcuts for dynamite dinners. Our sugar-free, dairy-free Classic Ranch is the perfect topper on these dreamy taters, bringing all the traditional flavors of a typically-indulgent baked potato to the next (healthy-ish) level.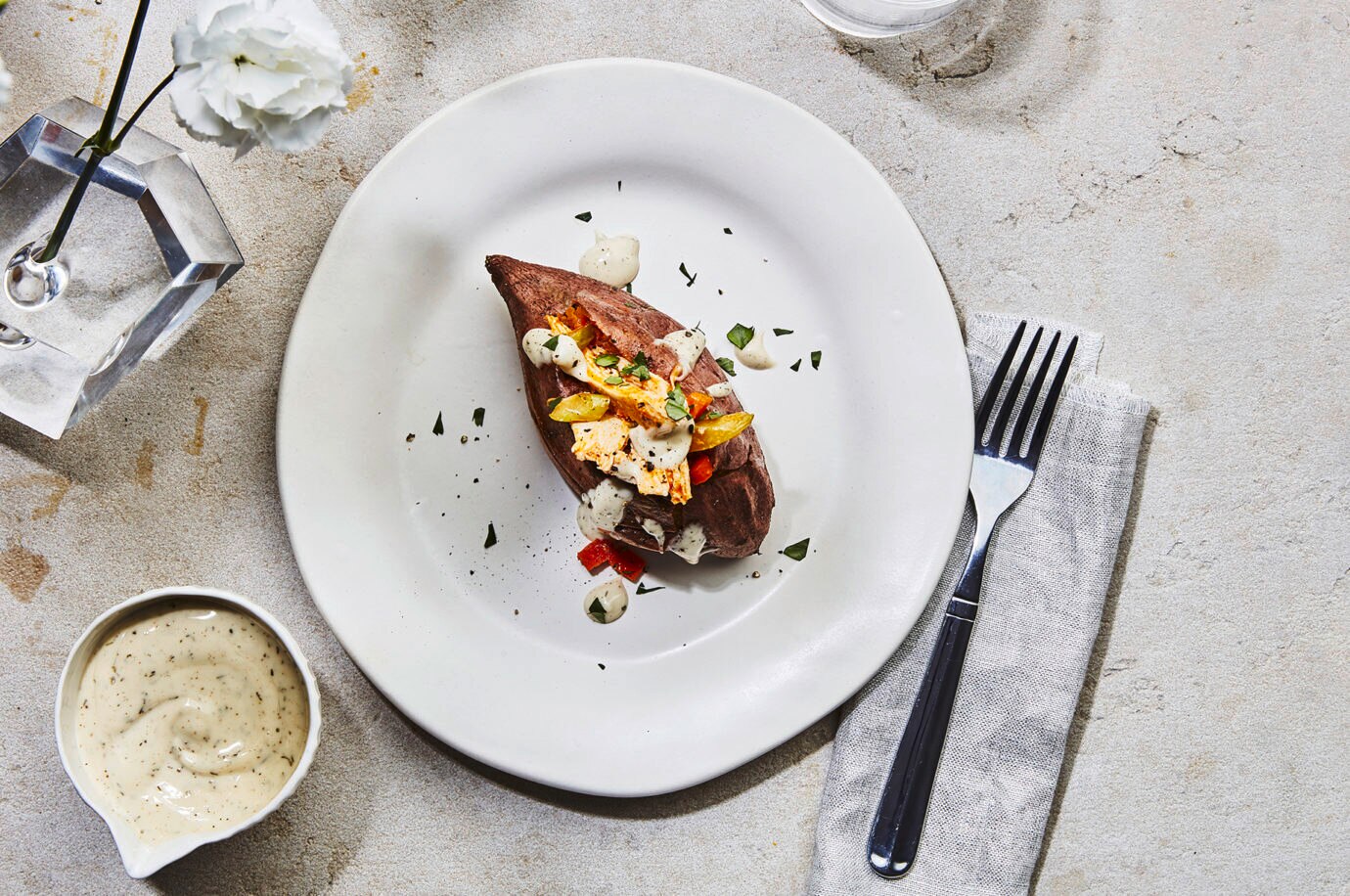 BUFFALO-STUFFED SWEET POTATOES
Adapted from page 186

Ingredients:

6 sweet potatoes, scrubbed
1 tablespoon melted ghee
2 ½ teaspoons coarse sea salt
1 ½ lb. boneless, skinless chicken breasts or thighs
½ cup Frank's Original Hot Sauce
1/3 cup coconut oil
1 teaspoon white wine vinegar
½ teaspoon cayenne pepper
¼ cup diced celery
¼ cup diced carrots
½ cup Sir Kensington's Classic Ranch
Chopped fresh cilantro, for garnish

Instructions:

Preheat oven to 425 degrees F.

Rub the skins of the sweet potatoes all over with melted ghee and pat with 1 ½ teaspoons of the salt. Prick the potatoes with a fork a few times and place them on a lined baking sheet. Bake until tender, about 30 minutes.

While the potatoes bake, in a large pot combine the chicken, hot sauce, coconut oil, 1 teaspoon salt, the vinegar, and cayenne in a pot and simmer over low heat for 20 minutes, until the chicken is cooked through.

Remove the chicken from the pot and use two forks to shred the meat. Return the shredded chicken to the pot, add celery and carrot, and cook over medium heat for 10 minutes.

Remove potatoes from the oven and let cool, about 5 minutes. Cut slits in the tops of the potatoes and open them up a bit with a fork. Spoon the filling into the potatoes, drizzle with the ranch dressing, sprinkle with cilantro and serve warm.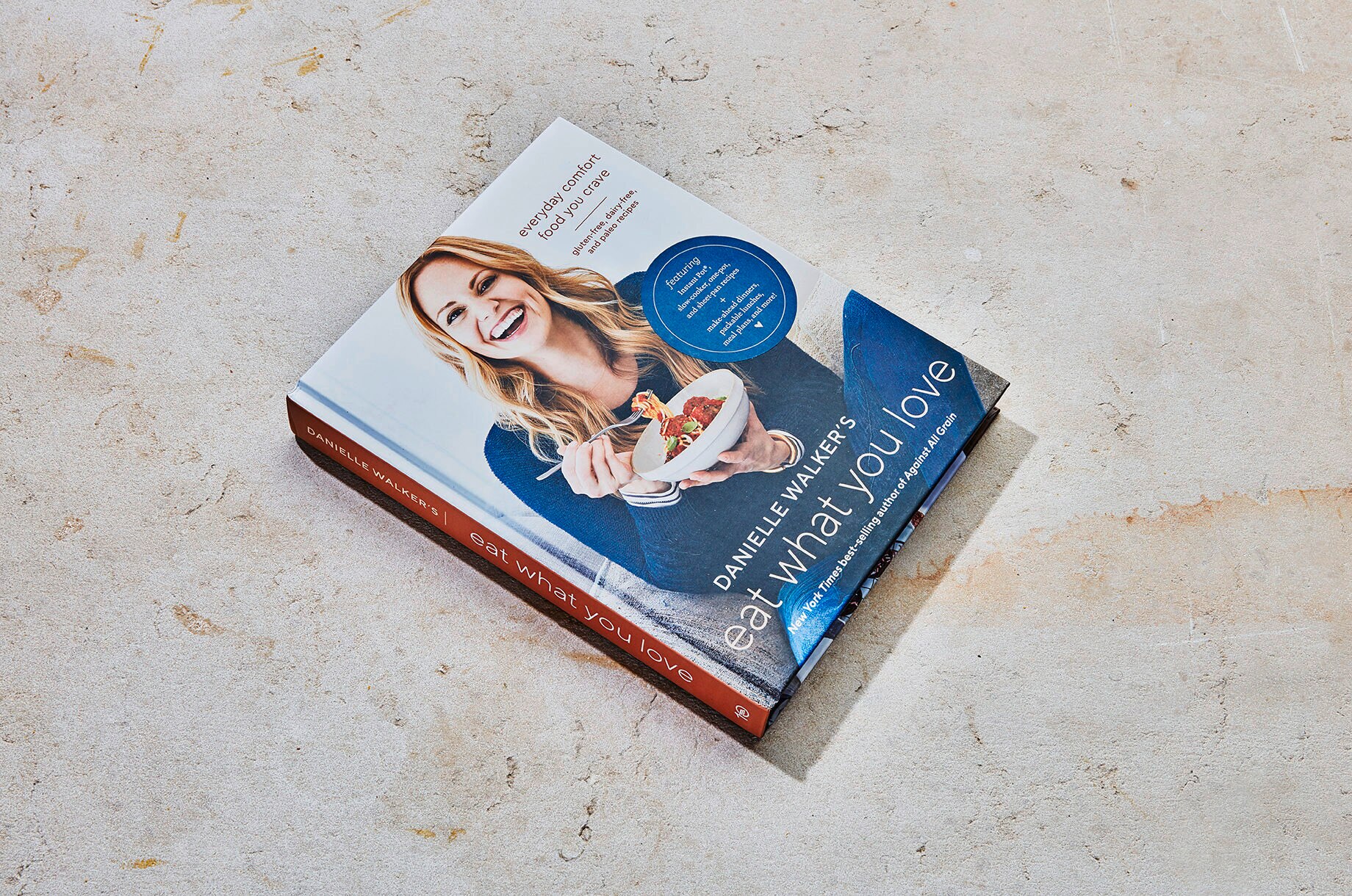 Recipe from Danielle Walker's EAT WHAT YOU LOVE: Everyday Comfort You Crave Copyright © 2018 by Simple Writing Holdings, LLC. Published by Ten Speed Press, an imprint of Penguin Random House.