Tuna poke nachos with @cookwithdanaa
Makes: 4-6 servings (tacos)
Prep time: 10 minutes
Cook time: 1 hour
Total time: 1 hour, 10 minutes
Recipe Note:
Make it Gluten Free

: use corn tortillas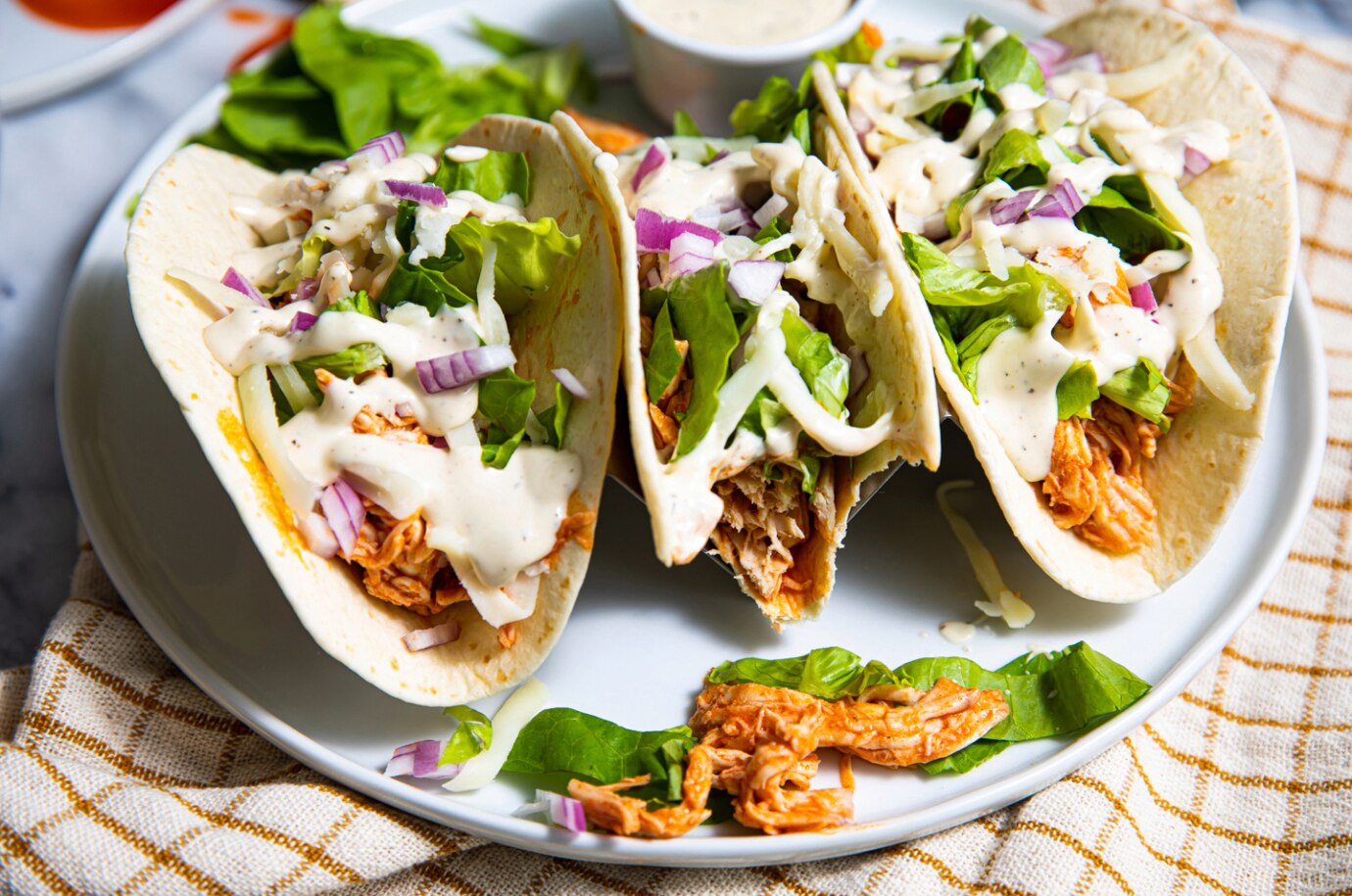 Ingredients:

1 lb boneless/skinless chicken breasts, cooked/shredded
2 teaspoons olive oil
salt/pepper, to taste
½ cup buffalo sauce
6-8 flour tortillas, for serving
⅓ cup red onion, finely chopped
½ cup shredded mozzarella cheese
4 cups chopped romaine/butterhead lettuce
Sir Kensington's Classic Ranch, for drizzling

Instructions:
Preheat the oven to 350°F. Line a medium-sized baking sheet with foil and grease with oil.
Season chicken breasts with salt and pepper and then bake chicken for 1 hour or until chicken is cooked through completely.
Use two forks to shred chicken breasts. In a medium-sized bowl combine shredded chicken and buffalo sauce. Stir together to fully coat.
To assemble tacos: fill each tortilla with shredded buffalo chicken, chopped red onion, mozzarella cheese, and lettuce.
Drizzle Sir Kensington's Classic Ranch over each taco and enjoy!