BUFFALO CHICKEN SKILLET NACHOS
Tuna poke nachos with @cookwithdanaa
Makes: 6-8 servings
Prep time: 15 minutes
Cook time: 20 minutes
Total time: 35 minutes
Recipe Note: Dairy Free, Gluten Free, Paleo Friendly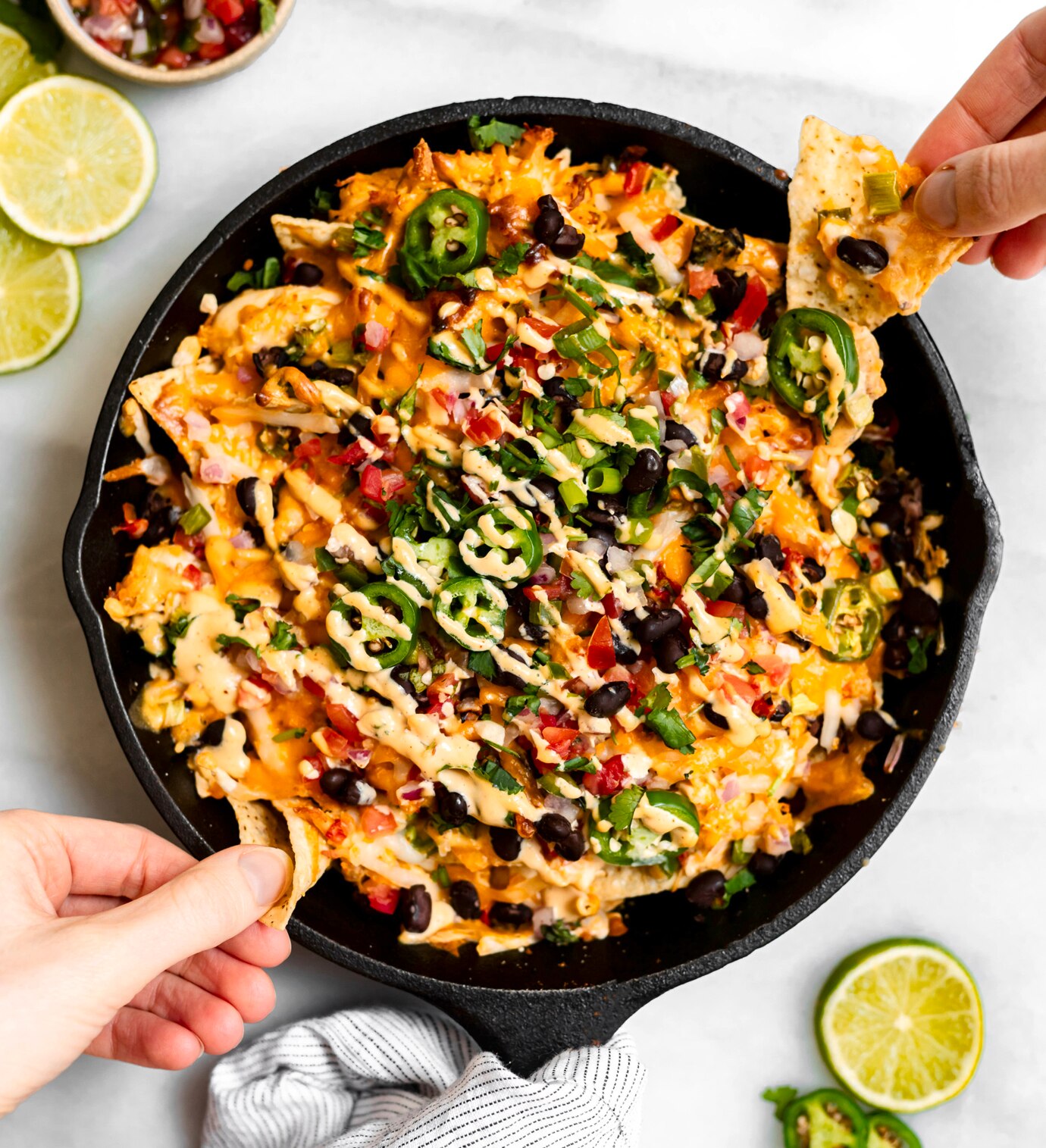 Ingredients:

2 cloves garlic, minced
1/3 cup Buffalo Sauce
1/4 cup Sir Kensington's Buffalo Ranch
3 cups cooked shredded chicken
8 ounces tortilla chips
2 cups shredded cheddar or Colby jack cheese or dairy free cheddar cheese
1/4 cup chopped scallions
Suggested toppings: black beans, pico de gallo, jalapeno, cilantro
1/4 cup Sir Kensington's Classic Ranch

Instructions:

Preheat the oven to 350 degrees F.
In a small bowl, whisk together the minced garlic, buffalo sauce and buffalo ranch. Pour over the shredded chicken and toss to combine. Set aside to marinate for 10 minutes.
Place a single layer of chips at the bottom of a large cast iron or oven safe skillet. Add a layer of the chicken, then layer on some cheese. Add a second layer of chips, then chicken and cheese.
Bake for 15 minutes or until the cheese is melted.
Add on the chopped scallions and any other desired topping such as black beans, tomatoes, jalapeno or cilantro.
Once done, drizzle on top Sir Kensington's Classic or Avocado Oil Ranch and serve hot.