BLACK PEPPER RANCH CHICKEN TENDERS
Tuna poke nachos with @cookwithdanaa
Makes: 4-6 servings
Prep time: 10 minutes
Cook time: 15 minutes
Total time: 25 minutes
Recipe note: Dairy Free. Make this recipe Gluten Free by using gluten free all-purpose flour and breadcrumbs or make it Paleo by using almond flour instead of both the breadcrumbs and all-purpose flour.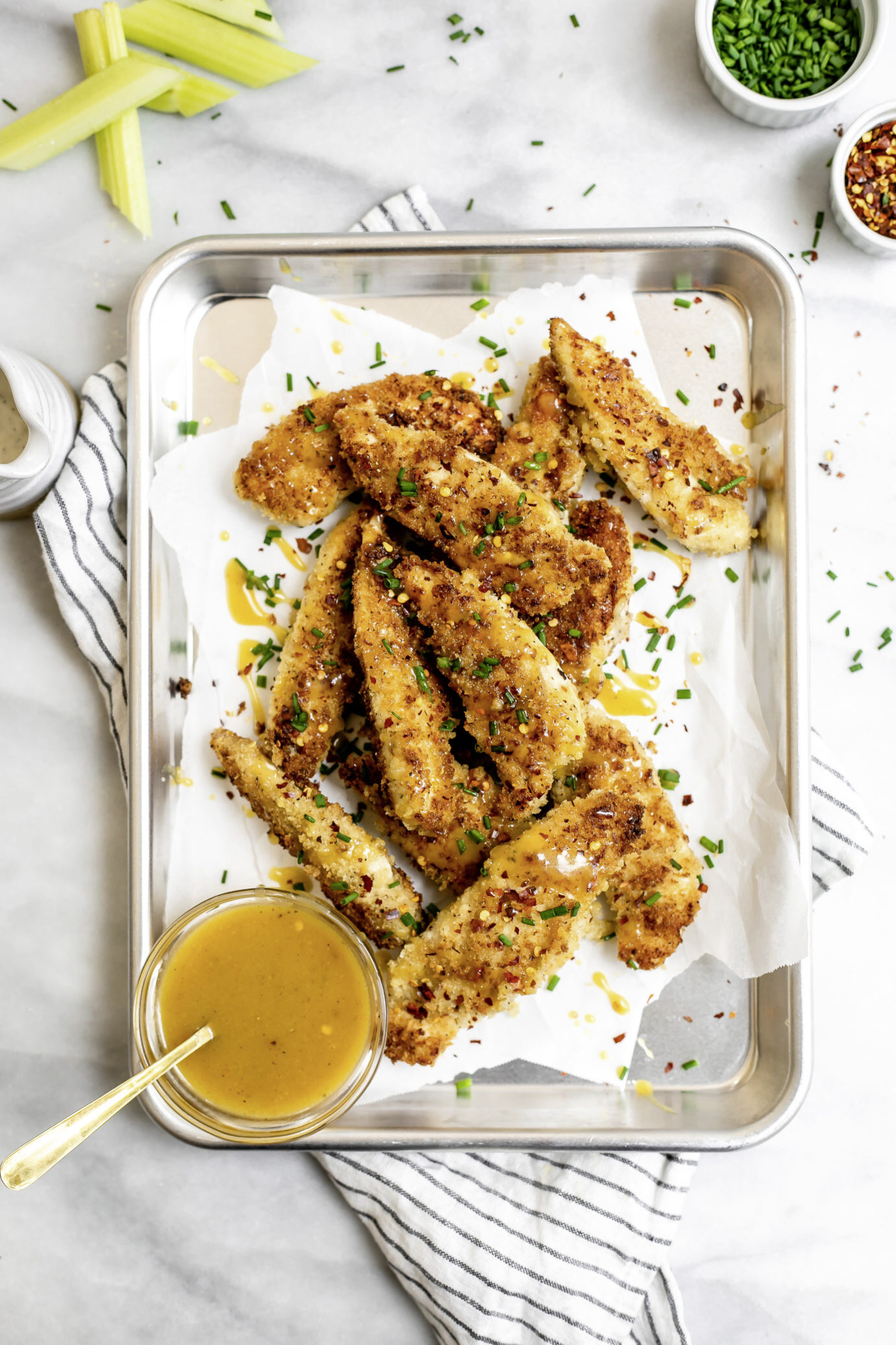 Ingredients:

1 1/2 pounds chicken tenders
1/2 cup Sir Kensington's Classic Ranch
1 cup bread crumbs
1/4 cup all purpose flour
1/2 teaspoon garlic powder
1 teaspoon fresh ground black pepper
Sir Kensington's Honey Mustard for dipping

Instructions:

Preheat the oven to 425 degrees F.

Toss the chicken tenders with the ranch dressing and let sit for about 10 minutes to marinate. You can do this in a shallow baking dish or add both ingredients to a large zip lock bag and shake to coat.

In a bowl, whisk together the breadcrumbs, flour, garlic and black pepper.

Dip each piece of chicken in the breadcrumb mixture until well coated on each side and place on a wire rack.

Place the wire rack on a baking sheet lined with aluminum foil. This will ensure the bottom of the chicken doesn't get soggy and will make clean up easier.

If there is any leftover breadcrumb topping, sprinkle over the chicken once it is all on the wire rack. Top with a few additional cracks of black pepper and brush gently with olive oil.

Bake for 15-20 minutes or until the chicken is cooked through. These are ready to enjoy like this, but if you want to make the breading extra crispy, add the tenders to a skillet with 2 tbsp of olive oil and lightly fry on each side for about 2 minutes or until crispy and golden brown.

Serve with honey mustard as a dip.