Tuna poke nachos with @cookwithdanaa
Makes: 4-6 servings
Prep time: 30 minutes
Cook time: 15 minutes
Total time: 45 minutes
Recipe Note: Paleo Friendly, Dairy Free, Gluten Free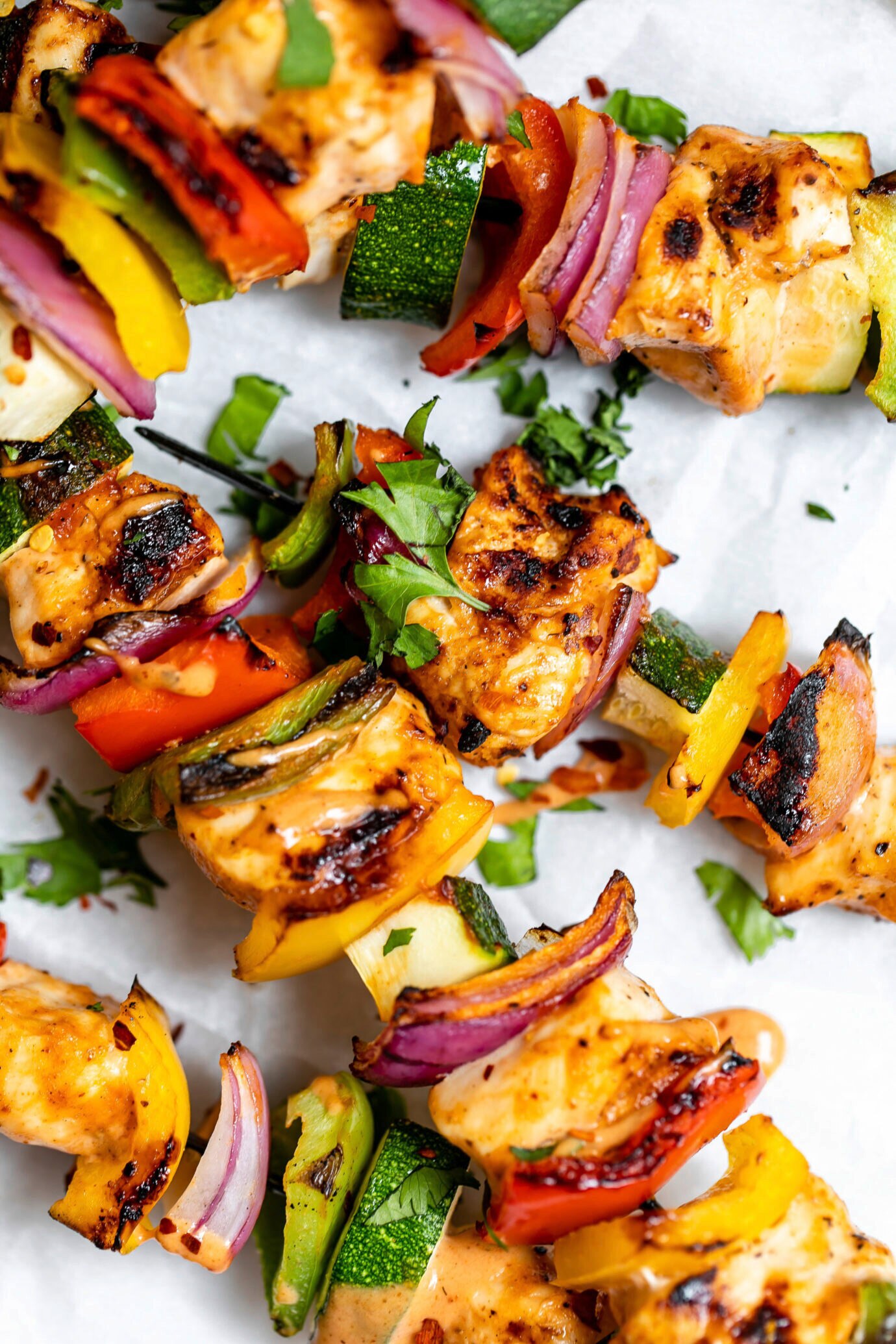 Ingredients:

1 ½ pounds chicken breast
1/4 cup Sir Kensington's Avocado Oil Ranch
3 tablespoons BBQ sauce
1/4 teaspoon ground black pepper
1 red bell pepper
1 yellow bell pepper
1 green bell pepper
1/2 red onion
1 zucchini
Green onions for garnish

Instructions:
Cut the chicken into about 1-inch pieces.
Whisk together the ranch, BBQ sauce and black pepper.
Marinate the chicken in the sauce for about 30 minutes.
Meanwhile, cut the peppers, onion and zucchini into 1-inch cubes.
After 30 minutes, thread the chicken and veggies onto skewers.
Grill for 10-15 minutes or until the chicken is cooked all the way through, rotating every 3-4 minutes to ensure one side doesn't burn.
Garnish with chopped green onions and enjoy!